Outdoor Greens Images Indoor Greens Images Bocce Ball Court Images VersaCourt Images




The Patented "Crocbox" - The Perfect Back Yard Practice Solution


TomTuckerGolf Email Newsletter Exclusive Discount Offer: Ken Eckert, owner of Crocboxes.com has agreed to offer my newsletter subscribers and my TourGreens clients a discount of $95 off of the purchase of a Crocbox. And that's in addition to the free shipping currently offered on their site!

Order at Crocboxes.com enter TomTuckerGolf in the promo code box, click on the "Use" button, and the $95 discount will be applied. Don't hesitate - get one now at Crocboxes.com, and by the way it can also be used for soccer and batting practice, so your kids can enjoy it when you're not using it.
---
The Crocbox is 67" long 10" wide x 10" deep when closed. When opened up it's 10' wide and 7' tall all-in-one sports net.








It comes fully assembled and once installed is ready to use in under a minute. Proudly made completely with U.S. steel, water resistant and unbelievably oversized, the Crocbox is the solution to all of your practice needs.

The CrocBox is designed for use with golf, lacrosse, baseball, softball, field hockey and soccer. After a simple installation, the CrocBox is the easiest and most durable net on the market.

The CrocBox is ready to go in 45 seconds and you're practicing or just having it fun. When you're done, the CrocBox folds down in 45 seconds and becomes virtually invisible. There is no maintenance involved with the CrocBox. Bury the box, close the lid when not in use and forget it until the next practice session. No more moving the net. No more weather damage. When not in use and closed properly, you can forget about it. Mow over it, drive over it, leave it out in any season. The CrocBox is designed to withstand mother nature. Once your net is put away, it is protected from the most damaging element for any net system, the sun.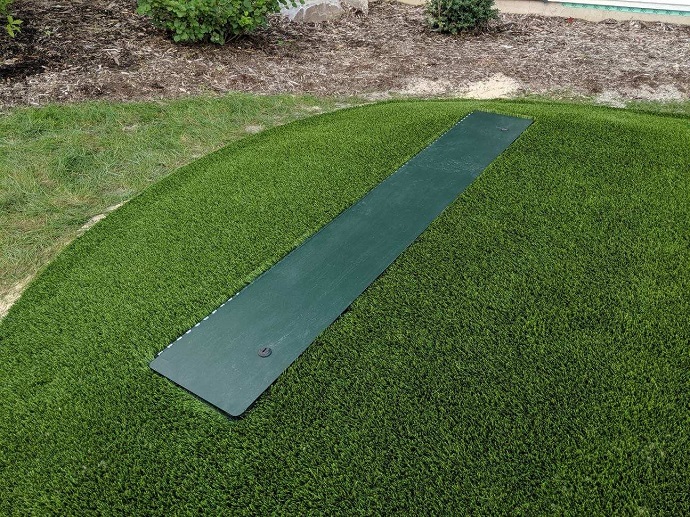 When you are are not using it, you can barely tell it's there. When in use, you have an American made sports net that is 7' high and 10' wide.

If you want to add an artificial turf chipping and putting green option, please contact me, Tom Tucker, at (716) 474 3005 or email me at TomTuckerGolf@gmail.com for details and pricing. I'm the authorized New York State sales rep for TourGreens and VersaCourt with TourGreensWNY.com. We offer top shelf quality, and even more importantly - the best installers in the Northeast.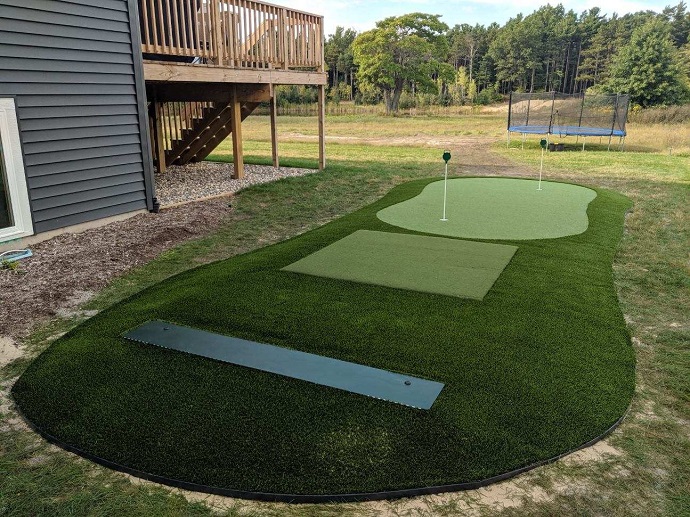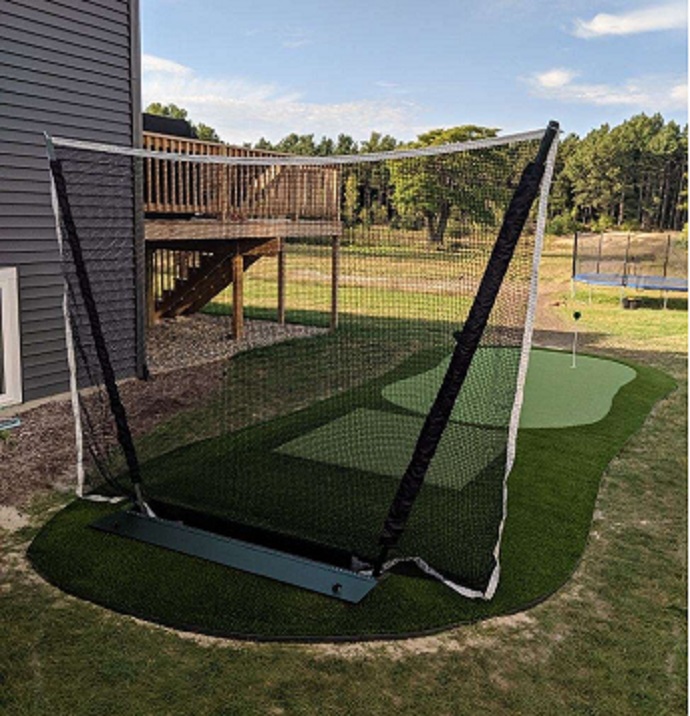 ---