Prepare to play your best golf by doing something now!



Tom's Featured Tip: What Does Dustin Johnson Do That You Don't Do?
Tour Greens: Tour Quality Synthetic Greens
Lesson Comments: What Students Have To Say
Sponsors: Plum Creek Driving Range
Batavia Country Club
Tour Greens Western New York
Chestnut Hill Country Club


Click here: INDOOR GOLF LESSONS for details on how to improve your game over the winter.

Plum Creek Driving Range, Batavia, NY, Open All Year
Simulator Course Play Specials: BataviaGolf.com Call 585-993-0930 or Email Mark to reserve simulator time!

Buy Gift Certificates for Lessons Sample Gift Certificate

Golf lessons - Outdoor and Indoor - are available at Plum Creek, please call me at 716 474 3005, email me at ttucker@rochester.rr.com, or visit my website at http://www.tomtuckergolf.com/lessonrates.html for details.

Subscribe - http://www.tomtuckergolf.com/signup.html If you like this newsletter, please do me a favor and forward it to your friends so that they may subscribe, thanks!

The Unsubscribe link is at the bottom of this newsletter.



---


Tom's Featured Tip: What Does Dustin Johnson Do That You Don't Do?

For simplicity, all advice on actual swings or drills is provided from a right handed perspective.

If you want to "hit it like the pro's" like we all do, we usually pay attention to what they do to see if it can help our game.

Most of the time that involves trying to copy all or some aspects of their swing model.

Some times that works, most of the time it doesn't - because without a lot of research, study, practice, and an expert eye to guide you, it's easy to get things wrong for your own body and it's limitations.

There is one area where we can get it right quite easily though, and that's copying what they do to get their bodies in the best shape to play.

As all of you know, I'm a big proponent of progressive resistance training, and I don't feel that it needs to be "golf specific" to build great strength to play the game.

Here's what Dustin Johnson does in addition to strength training that helps his game immensely, that I'd be willing to bet most of us don't do (me included):


YOGA


I bring DJ up because his name gets attention, and that Yoga - golf specific Yoga - is something that I've been considering taking up but have been procrastinating on.

This brings me to the story that I want to tell regarding this subject.

Last week I received a call from Marianne Skye, the wife of a student of mine, Warren Skye. Marianne owns Blue Pearl Yoga in Batavia NY, and she asked me if I'd be interested in setting up a Yoga for Golf program or workshop with one of her Yoga instructors, Rebecca (Becca) Martino Cohen.

Becca is a highly credentialed Yoga instructor Rebecca Cohen Yoga and she invited my wife and I to a Vinyasa Yoga Level 1&2 class, and we attended last week. The class was a great experience. My wife did great, and I did the best that I could, although the class was a bit beyond my level of Yoga fitness for sure. Afterwards Becca and I met to discuss some ideas.

We decided to develop twelve or so poses related to golf specific movements to help
increase flexibility amd mobility in the shoulders, neck, and hips


strengthen the core and lower back


build balance and reduce imbalance


enhance proprioception and kinesthetic awareness (Sean Foley, Tiger's former teacher is big on this)


improve focus


reduce anxiety
I'm sure that numbers 5 and 6 above will be enhanced by the breathing technique that you employ when you do the poses. I'm positive from my own experience under pressure on the course, and from coaching college level players in big tournaments, that the breathing technique alone would be worth the effort.

So here's where I'm headed on this.

First of all, after Becca and I decide which poses we are going to use, I've committed to doing them four days per week (at least) and tracking my progress. I say four days, because I weight train on three and I'm not sure if I would do both on the same day. I'm trying to keep it real.

I'm going to track my range of motion and mobility improvement results, and if they are positive we are going to move forward with a Yoga For Golf workshop where we will all do all twelve poses. We'll also identify several of them for an abbreviated workout for when time is at a minimum.

Don't hold me to the exact number of poses, that may change as we develop the program.

I'll get more details out after my four week trial period with the poses.

In the meantime I'd like to get a feel for how many of my readers would be interested in attending if we set up the workshop in Batavia. Please click here ttucker@rochester.rr.com and shoot me an email letting me know if you'd be interested, providing that the price is right. You are not committing to anything, I am just shaking the bush for interest.

For what it's worth, I'm already convinced that this is a missing link for improving my own game if it increases my range of motion, improves my flexibility, and improves my balance.

Comments: ttucker@rochester.rr.com

Love your practice, own your swing, own your health,

Tom



---


Tour Greens: Tour Quality Synthetic Greens For Superb Short Game Practice

Our customers love their practice greens, here's what they have to say: Testimonials

Click on the image below for a video demonstration of how well golf shots hold on our Tour Greens synthetic putting greens.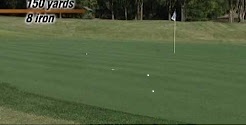 Wouldn't you love one of these in your own back yard?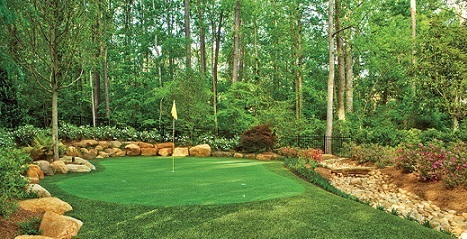 If you would like a free, no obligation quote for getting a beautiful practice area or putting green installed on your property - indoors or outdoors - give me (Tom Tucker) a call at (716) 474-3005, or email at at ttucker@rochester.rr.com

For more information please click here: TourGreensWNY.com

Comments: ttucker@rochester.rr.com

Love your practice, own your swing, own your health,

Tom



---


Golf Lessons

I conduct lessons at The Plum Creek Driving Range & Practice Facility
there's a link for Plum Creek info here: http://www.tomtuckergolf.com/

Lessons are available for all ages and skill levels, please contact
me - Tom Tucker - at (716) 474 3005 or email me at ttucker@rochester.rr.com
for more information.

Outdoor Lessons Details and Rates:
http://www.tomtuckergolf.com/lessonrates.html

Indoor Lessons Details and Rates:
http://www.tomtuckergolf.com/indoor.html

Driver Fitting Rates:
http://www.tomtuckergolf.com/indoor.html

Testimonials:
http://www.tomtuckergolf.com/testimonials.html


Sponsors

Plum Creek Driving Range and Simulator Outdoor range and play indoor golf on any of our 40 Simulator Courses. Call 585-993-0930 or email Mark at plumcreek4@rochester.rr.com to reserve time for simulator play or practice!

Batavia Country Club (585) 343-7600 www.bataviacc.com
Great rates, the best greens in WNY. Golf Digest Four Star rating for public courses to play in New York State.

Tee times online or by phone in season.

League openings for Monday Women's League, Monday, Tuesday, and Thursday Men's Leagues, and Friday Couples Leagues. Click here for more information: Leagues Leagues are always looking for substitutes. If you like the thought of playing in a league ocassionally but not every week, please call and sign up as a substitute.

Tour Greens Western New York Practice with purpose in your own back yard on your own synthetic practice green. Our greens LOVE Western New York weather!

Chestnut Hill Country Club (585)-547-3613 www.chestnuthillgolf.com
THE WESTERN NEW YORK LEADER IN GOLF OUTINGS!
Only minutes from Buffalo, open to the public. Tee times online or by phone in season.

Chestnut Hill CC has appointed fellow USGTF Golf Professional and personal friend Jim LaBuda to their staff. Here's his info: Jim LaBuda

Whether you are searching for a home for your existing golf league, or want to join as an individual(s), Chestnut Hill has a league option for you. Click here for more information: Leagues

All the best,

Tom Tucker
Teaching Pro, Plum Creek Driving Range & Practice Facility
WGTF ' "Top 100 Golf Teacher"
USGTF Class "A" Teaching Professional
IGPA Certified Golf Psychology Coach
Cell: (716) 474-3005
Email: ttucker@rochester.rr.com
http://www.TomTuckerGolf.com

"There are no substitutes in the quest for perfection!"
~ Ben Hogan