Prepare to play your best golf by doing something now!



Tom's Featured Tip: Most Wanted Putters 2018
Tour Greens: Tour Quality Synthetic Greens
Lesson Comments: What Students Have To Say
Sponsors: Plum Creek Driving Range
Batavia Country Club
Tour Greens Western New York
Chestnut Hill Country Club


Click here: INDOOR GOLF LESSONS for details on how to improve your game over the winter.

Plum Creek Driving Range, Batavia, NY, Open All Year
Simulator Course Play Specials: BataviaGolf.com Call 585-993-0930 or Email Mark to reserve simulator time!

Buy Gift Certificates for Lessons Sample Gift Certificate

Golf lessons - Outdoor and Indoor - are available at Plum Creek, please call me at 716 474 3005, email me at ttucker@rochester.rr.com, or visit my website at http://www.tomtuckergolf.com/lessonrates.html for details.

Subscribe - http://www.tomtuckergolf.com/signup.html If you like this newsletter, please do me a favor and forward it to your friends so that they may subscribe, thanks!

The Unsubscribe link is at the bottom of this newsletter.



---


Tom's Featured Tip: Most Wanted Putters 2018

For simplicity, all advice on actual swings or drills is provided from a right handed perspective.

The equipment question that I get asked the most by my students is "Tom, what putter would you recommend for me?"

The first part of my answer is always this "get a mallet putter, as long as you can look down at the size of the head and be happy".

Mallet head type putters have been scientifically proven to be the most accurate overall putter head types by Dave Pelz - whom I believe is one of the most scientifically sound putting gurus on the planet.

But there is one caveat - you have to be comfortable with the shape of the head. Some people can't stand to look at a bulky putter head, and they will invariably putt better with a blade type putter.

The next thing that I tell all of my students is don't necessarily correlate price with quality. Check testing statistics and be more influenced by them than price.

Just as a point of interest, the putter I'm currently using - the TaylorMade Spider Tour Black mallet - isn't on the list below, but I putt exceptionally well with it. That's why I recommend to always try before you buy or at least look for a money back guarantee if you have to order via the internet. Test results notwithstanding, the bottom line is how well you putt with the putter.

Following are the lists of the most wanted (best testing) putters for 2018 - mallet and blade - as tested by MyGolfSpy.com. You'll see a couple of pleasant price surprises, you don't always need to break the bank to get a great putter.

MyGolfSpy.com. is an independent and unbiased company that takes no money from any of the major golf equipment manufacturers. It's a resource that I use often when I want to get unbiased information on equipment that I'm researching.

Each putter was put through a comprehensive test consisting of a series of putts from distances of 5, 10 and 20 feet. Each of the 20 testers putted the equivalent of 18 holes with each putter. The total number of putts required to finish each hole with each putter was recorded. Handicaps of the testers ranged from +1 to -16, and the ball used was a 2018 Bridgestone Tour B-RX.

The top performing club (the one with the fewest total putts) for each tester was then identified. Then, for each golfer, using a 90% confidence interval, they identified any other putters for which the total number of putts was not reliably different from the top performer. The number of putters in this statistical top group varied between testers. For some testers, there was a single statistically significant best, while for others, more than half the field was shown not to be reliably different from that individual's top performer.

The Most Wanted winner is the club that finishes in the statistically significant top group for the greatest percentage of the testers.

Most Wanted Mallet Putter for 2018 (with suggested retail price)
EVNROLL ER8 Tour Mallet $359.00
Tommy Armour Impact Series #3 Alignment $99.99
Scotty Cameron Futura 5s $379.00
Bettinardi BB56 $300.00
PING Sigma G Tyne $199.00
Argolf Pendragon $349.00
CURE RX4 $259.95
MLA Tour X-Dream $299.00
TaylorMade Spider Tour Red $299.00
EVNROLL ER5 Hatchback $359.00
Odyssey O-Works Black 7s $199.00
Scotty Cameron Futura 6m $399.00
CURE CX4 $279.95
Bloodline RG-1 $499.99
Edel E-1 $330.00
TaylorMade Ardmore Center Shaft $219.00
Cleveland TFI Elevado $149.99
Bettinardi iNOVAi Center Shaft $300.00
Odyssey O-Works Red Marxman $199.00
Cleveland HB # 11 $99.99
Bettinardi iNOVAi $300.00
Odyssey O-Works Red 2 Ball $199.00
Cleveland TFI Rho $149.99
CURE Tour X3 $299.95
Bettinardi BB39 $300.00
MLA X Dream Pro $149.00
PING Vault 2.0 Ketsch
CURE Hybrid X1 $299.95
Wilson Staff SouthSide $99.99
Wilson Staff Grant Park $99.99
Cleveland TFI Cero $149.99
Most Wanted Blade Putter for 2018 (with suggested retail price)
EVNROLL ER3 $329.00
Odyssey O-Works White/Black/White 1w $199.99
Edel E-3 $330.00
TaylorMade TP Collection Juno $199.99
EVNROLL ER1.2 $359.00
Bloodline R1-J $499.99
CURE CX2 $279.99
CURE Tour X1 $299.95
PING Vault 2.0 Dale Anser $299.99
Bettinardi BB01 $300.00
Wilson Staff Windy City $99.99
Cleveland TFI 1.0 $159.99
Scotty Cameron Newport 2 Notchback $379.99
MLA Tour F&T $369.00
Bettinardi BB29 $300.00
SeeMore Mini Giant $395.00
Odyssey O-Works Black #1 $199.99
Scotty Cameron Newport 2 $399.99
Cleveland Huntington Beach #4 $99.99
PING Sigma G Anser $179.99
Sentio Sierra 101 $299.00
Cleveland Huntington Beach #8 $99.99
Argolf Arthur $399.99
Tommy Armour Impact No.1 $99.99
Cleveland TFI 8.0 $179.99
Carbon Ringo $340.00
I hope this information helps point you in the right direction if you're in the market for a new putter.

Enjoy!

Comments: ttucker@rochester.rr.com

Love your practice, own your swing, own your health,

Tom



---


Tour Greens: Tour Quality Synthetic Greens For Superb Short Game Practice

Our customers love their practice greens, here's what they have to say: Testimonials

Click on the image below for a video demonstration of how well golf shots hold on our Tour Greens synthetic putting greens.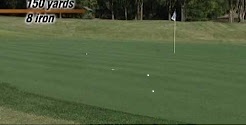 Wouldn't you love one of these in your own back yard?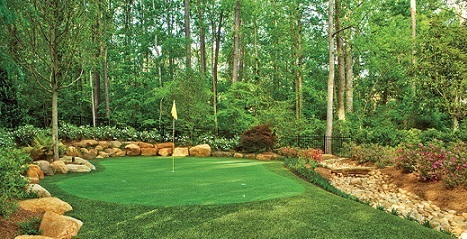 If you would like a free, no obligation quote for getting a beautiful practice area or putting green installed on your property - indoors or outdoors - give me (Tom Tucker) a call at (716) 474-3005, or email at at ttucker@rochester.rr.com

For more information please click here: TourGreensWNY.com

Comments: ttucker@rochester.rr.com

Love your practice, own your swing, own your health,

Tom



---


Golf Lessons

I conduct lessons at The Plum Creek Driving Range & Practice Facility
there's a link for Plum Creek info here: http://www.tomtuckergolf.com/

Lessons are available for all ages and skill levels, please contact
me - Tom Tucker - at (716) 474 3005 or email me at ttucker@rochester.rr.com
for more information.

Outdoor Lessons Details and Rates:
http://www.tomtuckergolf.com/lessonrates.html

Indoor Lessons Details and Rates:
http://www.tomtuckergolf.com/indoor.html

Driver Fitting Rates:
http://www.tomtuckergolf.com/indoor.html

Testimonials:
http://www.tomtuckergolf.com/testimonials.html


Sponsors

Plum Creek Driving Range and Simulator Outdoor range and play indoor golf on any of our 40 Simulator Courses. Call 585-993-0930 or email Mark at plumcreek4@rochester.rr.com to reserve time for simulator play or practice!

Batavia Country Club (585) 343-7600 www.bataviacc.com
Great rates, the best greens in WNY. Golf Digest Four Star rating for public courses to play in New York State.

Tee times online or by phone in season.

Ping Demo Day at BCC Thursday May 24th, 3pm - 6pm

Tour Greens Western New York Practice with purpose in your own back yard on your own synthetic practice green. Our greens LOVE Western New York weather!

Chestnut Hill Country Club (585)-547-3613 www.chestnuthillgolf.com
THE WESTERN NEW YORK LEADER IN GOLF OUTINGS!
Only minutes from Buffalo, open to the public. Tee times online or by phone in season.

All the best,

Tom Tucker
Teaching Pro, Plum Creek Driving Range & Practice Facility
WGTF ' "Top 100 Golf Teacher"
USGTF Class "A" Teaching Professional
IGPA Certified Golf Psychology Coach
Cell: (716) 474-3005
Email: ttucker@rochester.rr.com
http://www.TomTuckerGolf.com

"There are no substitutes in the quest for perfection!"
~ Ben Hogan