If you don't take action, you'll never improve.
Prepare to play your best golf by doing something now!



Tom's Featured Tip: Mental Game Tip - Keep Your Mind In The Present
Lesson Comments: What Students Have To Say
Sponsors: Plum Creek Driving Range
Batavia Country Club
Chestnut Hill Country Club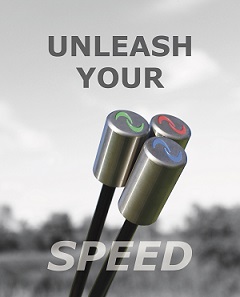 Click here SuperSpeedGolf.com to buy this swing speed training aid and increase your distance off the tee. I bought the Coaches set and I love them. Browse their site for great FREE swing speed training outlines and great FREE webinars on demand. Buying through my affiliate also helps support this free newsletter. Try 'em, you'll like them.

Click here: INDOOR GOLF LESSONS for details on how to improve your game over the winter.

Plum Creek Driving Range, Batavia, NY, Open All Year
Simulator Course Play Specials: BataviaGolf.com Call 585-993-0930 or Email Mark to reserve simulator time!

Buy Gift Certificates for Lessons Sample Gift Certificate

Golf lessons - Outdoor and Indoor - are available at Plum Creek. Please call me (Tom Tucker) at 716 474 3005, email me at TomTuckerGolf@gmail.com, or visit my website at http://www.tomtuckergolf.com/lessonrates.html for details.

Subscribe - http://www.tomtuckergolf.com/signup.html If you like this newsletter, please do me a favor and forward it to your friends so that they may subscribe, thanks!

The Unsubscribe link is at the bottom of this newsletter.


---


Tom's Featured Tip: Mental Game Tip - Keep Your Mind In The Present

For simplicity, all advice on actual swings or drills is provided from a right handed perspective.

Have you noticed that when you're playing your best golf, you're not thinking about what has happened in the past or what might happen in the future? Instead, you're just enjoying the experience and staying firmly in the present moment.

When you allow your mind to drift into the past or future, you're thinking about things that are not within your control. No one can control the future, so trying to predict what's going to happen will only cause you performance anxiety and tension.

The best place for your mind during a round of golf (especially in between shots) is "in the present moment".

Being present and centered is characterized by an ability to focus with clear attention and vivid awareness - to fully experience the moment. PGA Tour players know the importance of being in the present to ensure that they play one shot at a time, refocus after missed shots and manage streams of negative thoughts and emotions.

Tour players are always playing under plenty of performance pressure, and they know that being present and centered is a key part of their preparation. You may have an important event coming up in the near future, too. It may not be on the PGA Tour, although your club championship, a big business golf date, or just your regular Wednesday and Saturday Nassau, can offer up plenty of pressure. They are opportunities for you to learn more about the value of staying present centered.

While each of us when confronted with pressure situations are tempted to live in the past or the future, being in the present is the ideal. Where do you spend most of your time? Do past memories of similar golfing events affect your performance? Do you become anxious about the future, consumed with the possibilities of impending disaster? Or are you able to be in the present, tuned into the here and now?

Your best performance happens in the present, when you are fully engaged. Focusing on what is before you in the moment, is expansive. Your body is relaxed and ready for action. Your mind is connected to what is happening right now. All of your senses are dedicated to the present.

While no one can expect to stay in the present 100% of the time, when you find yourself future tripping, or falling back into the past, you can get back to the present. A present time awareness state is where execution for each shot begins. Itís where emotions are managed, strategies are made, all senses are engaged and your most brilliant plays are possible.

Techniques to stay more present

A good technique to stay in the present, and one that is used for exactly the same purpose in meditation, is to focus on breathing. When you feel your focus drifting to the past or future, notice your breathing and focus on what you see (the ball and the target). This clears the mind of negative chatter, reduces stress and allows you to be completely focused on your objective. You are living ONLY in the present moment and acting only with your subconscious mind. By learning to be more aware of your senses, you will learn the power of being more connected with reality.

Google "combat breathing" if you want to know more about how to do this. It works like magic.

Try another exercise to practice staying in the present:

Ask yourself: "I wonder what my next thought will be?" and notice how long it is before a thought comes in. Practice this, trying to extend the time before a new thought comes in. This improves your ability to stay in the NOW. Another way would be to focus on an object e.g. a golf ball and then notice when your mind drifts away from it. When it does, gently bring it back. Try to practice this daily, each time trying to increase your focus time.

Being present is a skill, one that you can improve every time you go out to play (and off the course too). Staying present will increase your ability to play better under pressure, so it's worth working at!

Try it, you'll like it!

Comments: ttucker@rochester.rr.com

Love your practice, own your swing, own your health,

Tom


---


Golf Lessons

I conduct lessons at The Plum Creek Driving Range & Practice Facility
there's a link for Plum Creek info here: http://www.tomtuckergolf.com/

Lessons are available for all ages and skill levels, please contact
me - Tom Tucker - at (716) 474 3005 or email me at ttucker@rochester.rr.com
for more information.

Outdoor Lessons Details and Rates:
http://www.tomtuckergolf.com/lessonrates.html

Indoor Lessons Details and Rates:
http://www.tomtuckergolf.com/indoor.html

Testimonials:
http://www.tomtuckergolf.com/testimonials.html


Sponsors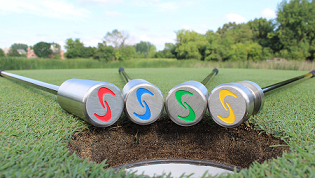 Click here SuperSpeedGolf.com to buy this swing speed training aid and increase your distance off the tee. I bought the Coaches set and I love them. Browse their site for great FREE swing speed training outlines and great FREE webinars on demand. Buying through my affiliate also helps support this free newsletter. Try 'em, you'll like them.

Plum Creek Driving Range and Simulator Outdoor range and play indoor golf on any of our 40 Simulator Courses. Call 585-993-0930 or email Mark at plumcreek4@rochester.rr.com to reserve time for simulator play or practice!

Batavia Country Club (585) 343-7600 www.bataviacc.com
Great rates, the best greens in WNY.
Golf Digest Four Star rating for public courses to play in New York State.
Tee times online or by phone in season.
FISH FRYS AT BCC and other delicious dinner specials with soup and salad bar - Fridays, 4pm - 9pm Served in the dining area of the lower level snack bar for the summer season.

Chestnut Hill Country Club (585)-547-3613 www.chestnuthillgolf.com
THE WESTERN NEW YORK LEADER IN GOLF OUTINGS!
Only minutes from Buffalo, open to the public.
Tee times online or by phone in season.

All the best,

Tom Tucker
Teaching Pro, Plum Creek Driving Range & Practice Facility
WGTF ' "Top 100 Golf Teacher"
USGTF Class "A" Teaching Professional
IGPA Certified Golf Psychology Coach
Cell: (716) 474-3005
Email: TomTuckerGolf@gmail.com
http://www.TomTuckerGolf.com

"There are no substitutes in the quest for perfection!"
~ Ben Hogan