If you don't take action, you'll never improve.
Prepare to play your best golf by doing something now!



Tom's Featured Tip: Self Belief and Putting
Lesson Comments: What Students Have To Say
Sponsors: Plum Creek Driving Range
Batavia Country Club
Chestnut Hill Country Club
SuperSpeedGolf.com Click on the link to buy this swing speed training aid and increase your distance off the tee.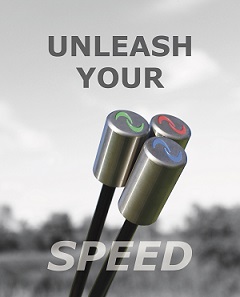 Used by over 600 Tour Professionals including Phil Mickleson, Billy Horschel, Matt Kuchar, Ian Poulter, Bryson DeChambeau, Paul Casey, Jon Rahm and many, many others! Check out this video where Jason Gravely increases his swing speed after only 18 swings with the SuperSpeed Golf swing speed training clubs. The Fastest Way to Increase Your Club Head Speed

To increase your swing speed, Order Your Set Here

I bought the men's set and I love them. Browse their site for great FREE swing speed training outlines and great FREE webinars on demand. Buying through my affiliate link here: SuperSpeedGolf.com also helps support this free newsletter.
Try 'em, you'll absolutely like them.

Click here: INDOOR GOLF LESSONS for details on how to improve your game over the winter.

Plum Creek Driving Range, Batavia, NY, Open All Year
Simulator Course Play Specials: BataviaGolf.com Call 585-993-0930 or Email Mark to reserve simulator time!

Buy Gift Certificates for Lessons Sample Gift Certificate

Golf lessons - Outdoor and Indoor - are available at Plum Creek. Please call me (Tom Tucker) at 716 474 3005, email me at TomTuckerGolf@gmail.com, or visit my website at http://www.tomtuckergolf.com/lessonrates.html for details.

Subscribe - http://www.tomtuckergolf.com/signup.html If you like this newsletter, please do me a favor and forward it to your friends so that they may subscribe, thanks!

The Unsubscribe link is at the bottom of this newsletter.


---


Tom's Featured Tip: Self Belief and Putting

For simplicity, all advice on actual swings or drills is provided from a right handed perspective.

If you believe you are going to make the putt, the odds that you will make it are certainly higher than if you have any doubt when you are about to strike the ball.

This is not unique to putting but almost everything we do in life. It reminds me of Henry Ford's quote "whether you think you can or you think you can't, you're probably right."

The lesson we learn from this difficult to understand phenomenon is real and can actually improve our results on the green when we are putting.

The mental steps to make this happen are simply:
careful observation of the situation confronting you,
feeling prepared for the situation
and confident execution of a good putting stroke
When you know that you have done all you can, you relieve yourself of any second thoughts.

This is followed by trust in your decision and your intuitive ability to make the stroke without the mind providing instructional control.

So how do you know that you've done all you can?

It would be nice to think that a good putting stroke would happen automatically after all of that mental preparation, but automacity only occurs after a lot of reps.

Over the years I've practiced my putting stroke a lot, daily when I was competing. I don't compete any more, but here's how I now maintain an "automatic" putting stroke.

My putting ramp is situated adjacent to my basement exercise area.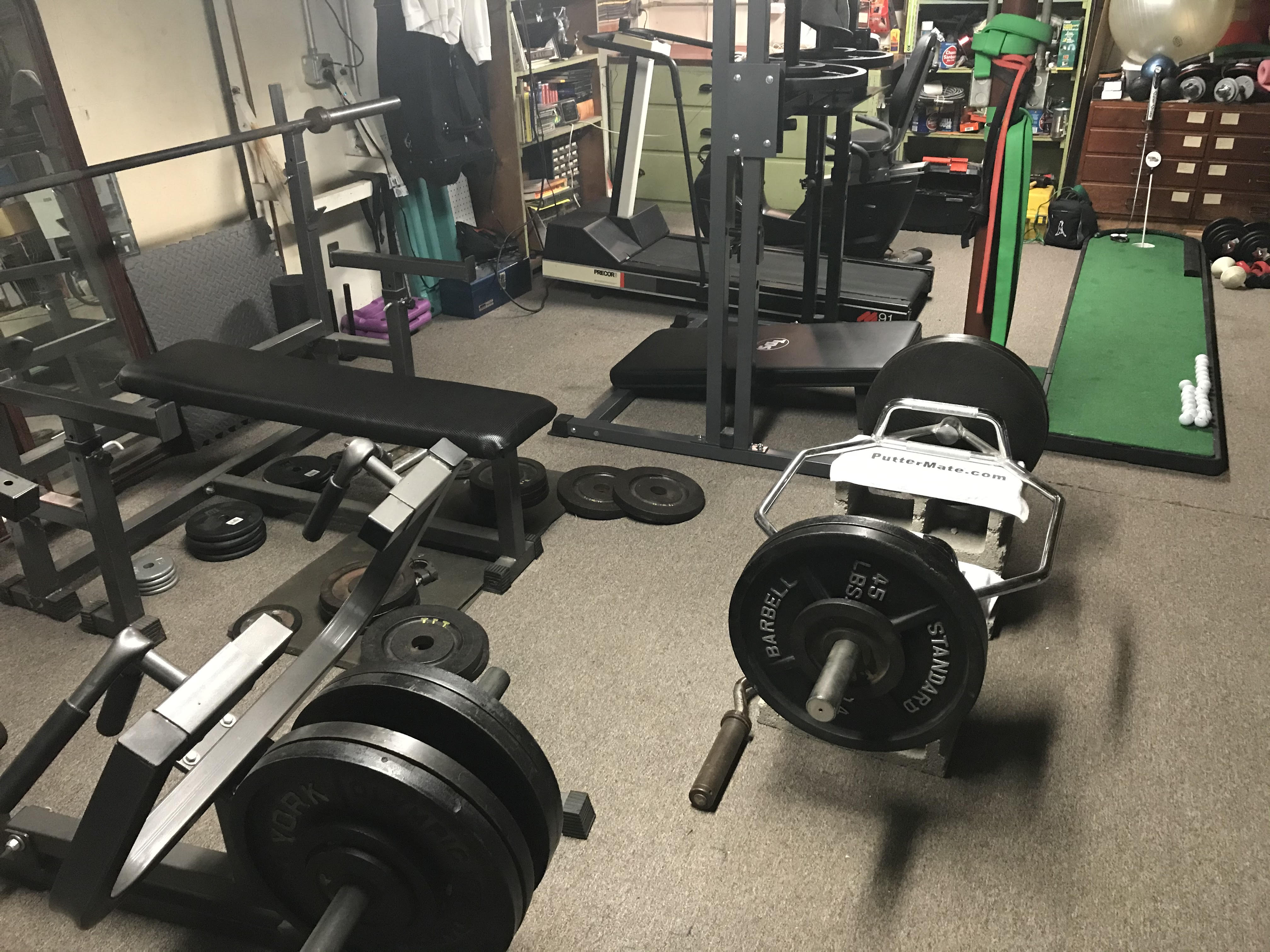 I actually have to walk around it to make entries into my workout log.

When I'm doing my progressive resistance training - which I do every third day - I do three sets of each of seven different exercises per session. After I complete three sets of one exercise, I stroke (twenty) seven foot putts before I move on to the next exercise. That amounts to 120 putts per session, which adds up to around 1,200 putts per month.

It's not a lot of extra effort, I'm there anyway and everything is set up. The result is that my stroke has become automatic due to the number of reps I've accumulated. I've read that it takes between 3,000 and 3,500 reps for a technique to become automatic, and I surpassed that requirement long ago.

As a result of this routine, my putting stroke has become automatic. Now I have complete confidence that I can maximize the very real benefits of self belief.

So Part Two of this week's tip is to buy a putting ramp and to practice your putting stroke on a regular basis. Place it somewhere where you see it (or bump into it) regularly, so that you'll use it regularly. 600 strokes a month could break down to 25 strokes per day, five days per week. It really takes a very small amount of time to accomplish that. In fact it's easy to do more reps than that, but for starters keep it bite sized and get it done.

Do that for five months over the winter (3,000 reps) and I absolutely guarantee that your putting stroke will improve and that your handicap will drop.

I do believe that there's an element of luck in putting, but I've observed that the harder anyone works at it, the luckier they get.

Do yourself a favor and become a great putter.

Just do it.

Comments: TomTuckerGolf@gmail.com

Love your practice, own your swing, own your health,

Tom


---


Golf Lessons

I conduct lessons at The Plum Creek Driving Range & Practice Facility
there's a link for Plum Creek info here: http://www.tomtuckergolf.com/

Lessons are available for all ages and skill levels, please contact
me - Tom Tucker - at (716) 474 3005 or email me at TomTuckerGolf@gmail.com
for more information.

Outdoor Lessons Details and Rates:
http://www.tomtuckergolf.com/lessonrates.html

Indoor Lessons Details and Rates:
http://www.tomtuckergolf.com/indoor.html

Testimonials:
http://www.tomtuckergolf.com/testimonials.html


Sponsors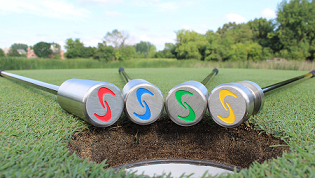 Click here SuperSpeedGolf.com to buy this swing speed training aid and increase your distance off the tee. I bought the Coaches set and I love them. Browse their site for great FREE swing speed training outlines and great FREE webinars on demand. Buying through my affiliate also helps support this free newsletter. Try 'em, you'll like them.

Plum Creek Driving Range and Simulator Outdoor range and play indoor golf on any of our 40 Simulator Courses. Call 585-993-0930 or email Mark at plumcreek4@rochester.rr.com to reserve time for simulator play or practice!

Batavia Country Club (585) 343-7600 www.bataviacc.com
Great rates, the best greens in WNY.
Golf Digest Four Star rating for public courses to play in New York State.
Tee times online or by phone in season.
FISH FRYS AT BCC and other delicious dinner specials with soup and salad bar - Fridays, 4pm - 9pm Served in the dining area of the lower level snack bar for the summer season.

Chestnut Hill Country Club (585)-547-3613 www.chestnuthillgolf.com
THE WESTERN NEW YORK LEADER IN GOLF OUTINGS!
Only minutes from Buffalo, open to the public.
Tee times online or by phone in season.

All the best,

Tom Tucker
Teaching Pro, Plum Creek Driving Range & Practice Facility
WGTF ' "Top 100 Golf Teacher"
USGTF Class "A" Teaching Professional
IGPA Certified Golf Psychology Coach
Cell: (716) 474-3005
Email: TomTuckerGolf@gmail.com
http://www.TomTuckerGolf.com

"There are no substitutes in the quest for perfection!"
~ Ben Hogan