If you don't take action, you'll never improve.
Prepare to play your best golf by doing something now!



Tom's Featured Tip: Chipping Problem Correction
Lesson Comments: What Students Have To Say
Sponsors: Plum Creek Driving Range
Batavia Country Club
Chestnut Hill Country Club
SuperSpeedGolf.com Click on the link to buy this swing speed training aid and increase your distance off the tee.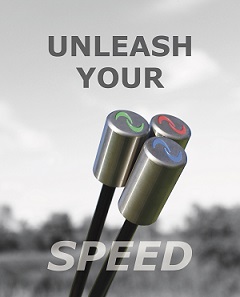 Used by over 600 Tour Professionals including Phil Mickleson, Billy Horschel, Matt Kuchar, Ian Poulter, Bryson DeChambeau, Paul Casey, Jon Rahm and many, many others! Check out this video where Jason Gravely increases his swing speed after only 18 swings with the SuperSpeed Golf swing speed training clubs. The Fastest Way to Increase Your Club Head Speed

To increase your swing speed, Order Your Set Here

I bought the men's set and I love them. Browse their site for great FREE swing speed training outlines and great FREE webinars on demand. Buying through my affiliate link here: SuperSpeedGolf.com also helps support this free newsletter.
Try 'em, you'll absolutely like them.

Click here: INDOOR GOLF LESSONS for details on how to improve your game over the winter.

Plum Creek Driving Range, Batavia, NY, Open All Year
Simulator Course Play Specials: BataviaGolf.com Call 585-993-0930 or Email Mark to reserve simulator time!

Buy Gift Certificates for Lessons Sample Gift Certificate

Golf lessons - Outdoor and Indoor - are available at Plum Creek. Please call me (Tom Tucker) at 716 474 3005, email me at TomTuckerGolf@gmail.com, or visit my website at http://www.tomtuckergolf.com/lessonrates.html for details.

Subscribe - http://www.tomtuckergolf.com/signup.html If you like this newsletter, please do me a favor and forward it to your friends so that they may subscribe, thanks!

The Unsubscribe link is at the bottom of this newsletter.


---


Tom's Featured Tip: Chipping Problem Correction

For simplicity, all advice on actual swings or drills is provided from a right handed perspective.

Happy Thanksgiving Everyone! As you read this I'll be deep in the heart of Texas visiting my boys, best wishes to all!

One of my last lessons this fall was with a long time student that was having trouble making clean contact on his chips. His problem was that he had fallen into what I call the "Trap" of using his arms and hands exclusively for his chipping method with absolutely no body or shoulder turn, and he was also "scooping" the ball, not striking it.

The chipping method I favor uses an appropriate amount of shoulder and body turn, combined with appropriate arm power, and minimal hand action to execute a good chipping stroke.

During his lesson, we went back to basics and hit quite a few wedge "punch" shots with strong strikes, then we ratcheted back the power to hit some beautiful, softer chip strokes. We also concentrated on maintaining appropriate body and shoulder rotation.

He recently sent me an email stating his appreciation for the lesson, and told me that after all these years of golfing, he felt like he was finally utilizing his body turn correctly.

Here are my follow up notes to his lesson. If you are having contact problems with your chipping, follow this lesson outline. The strikes can be done indoors during the winter with a simple chipping station setup - and I can't even begin to tell you how much that will help your game.


---


Chipping Lesson Comments

Excellent job tonight John, here are my comments.
The Inverted Praying Hands Drill Practice this drill frequently, do the reps for three continuous minutes of turning back and through with the wrist angles held intact. Add a little lateral hip bump to initiate your forward swinging motion.




Inverted Praying Hands Drill maintaining wrist angles
with weight forward, long arms, a good turn,
and attacking from the inside on the downswing.




Weight on the left side 70% at address, and progressing through the backswing and downswing to 95% left at impact


Left shoulder down as you turn the club back


Cubface square to your aimline, you tend to set up closed


Duplicate backswing/downswing swing path


"Feel" like your left hand and arm are delivering the clubhead directly into the back of the ball on a straight line, not a loopy circle. It won't actually be a straight line, but I want you to envision it that way to prevent you from getting "scoopy" through impact.


Your right hand holds the face square to the path, don't allow it to roll the face closed through impact.


Execute 100 chip shot strikes. At the range, simply hit all the shots back to back with an evaluation break after every 10 swings. Indoors, hit the shots off a carpet remnant or mat into a hanging net, tarp, or blanket hanging close to the mat.
Excellent job, you understood and executed the technique very well, now practice short chip distance control.


---


Hitting short chip shot swings is actually impact strike training at it's finest. One winter about 15 years ago, I set up a station in my basement - net, stance mat, hitting mat, and made 500 short strikes per week for the whole winter. The next season, my handicap dropped from 6 to 3. To this day, when my ball striking gets raggedy I revert to this ball striking drill and it works wonders every time.

Try this, you'll really like it.

Comments: TomTuckerGolf@gmail.com

Love your practice, own your swing, own your health,

Tom


---


Golf Lessons

I conduct lessons at The Plum Creek Driving Range & Practice Facility
there's a link for Plum Creek info here: http://www.tomtuckergolf.com/

Lessons are available for all ages and skill levels, please contact
me - Tom Tucker - at (716) 474 3005 or email me at TomTuckerGolf@gmail.com
for more information.

Outdoor Lessons Details and Rates:
http://www.tomtuckergolf.com/lessonrates.html

Indoor Lessons Details and Rates:
http://www.tomtuckergolf.com/indoor.html

Testimonials:
http://www.tomtuckergolf.com/testimonials.html


Sponsors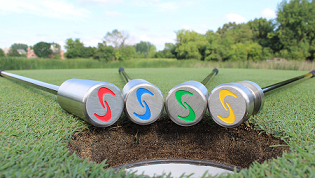 Click here SuperSpeedGolf.com to buy this swing speed training aid and increase your distance off the tee. I bought the Coaches set and I love them. Browse their site for great FREE swing speed training outlines and great FREE webinars on demand. Buying through my affiliate also helps support this free newsletter. Try 'em, you'll like them.

Plum Creek Driving Range and Simulator Outdoor range and play indoor golf on any of our 40 Simulator Courses. Call 585-993-0930 or email Mark at plumcreek4@rochester.rr.com to reserve time for simulator play or practice!

Batavia Country Club (585) 343-7600 www.bataviacc.com
Great rates, the best greens in WNY.
Golf Digest Four Star rating for public courses to play in New York State.
Tee times online or by phone in season.
FISH FRYS AT BCC and other delicious dinner specials with soup and salad bar - Fridays, 4pm - 9pm Served in the dining area of the lower level snack bar for the summer season.

Chestnut Hill Country Club (585)-547-3613 www.chestnuthillgolf.com
THE WESTERN NEW YORK LEADER IN GOLF OUTINGS!
Only minutes from Buffalo, open to the public.
Tee times online or by phone in season.

All the best,

Tom Tucker
Teaching Pro, Plum Creek Driving Range & Practice Facility
WGTF ' "Top 100 Golf Teacher"
USGTF Class "A" Teaching Professional
IGPA Certified Golf Psychology Coach
Cell: (716) 474-3005
Email: TomTuckerGolf@gmail.com
http://www.TomTuckerGolf.com

"There are no substitutes in the quest for perfection!"
~ Ben Hogan