Prepare to play your best golf by doing something now!



Tom's Featured Tip: Why/How To Practice Putting One Handed PLUS: Motivational Quotes
Tour Greens: Tour Quality Synthetic Greens
Lesson Comments: What Students Have To Say
Sponsors: Plum Creek Driving Range
Batavia Country Club
Tour Greens Western New York
Chestnut Hill Country Club


Click here: INDOOR GOLF LESSONS for details on how to improve your game over the winter.

Plum Creek Driving Range, Batavia, NY, Open All Year
Simulator Course Play Specials: BataviaGolf.com Call 585-993-0930 or Email Mark to reserve simulator time!

Buy Gift Certificates for Lessons Sample Gift Certificate

Golf lessons - Outdoor and Indoor - are available at Plum Creek, please call me at 716 474 3005, email me at ttucker@rochester.rr.com, or visit my website at http://www.tomtuckergolf.com/lessonrates.html for details.

Subscribe - http://www.tomtuckergolf.com/signup.html If you like this newsletter, please do me a favor and forward it to your friends so that they may subscribe, thanks!

The Unsubscribe link is at the bottom of this newsletter.



---


Tom's Featured Tip: Why/How To Practice Putting One Handed PLUS: Motivational Quotes

For simplicity, all advice on actual swings or drills is provided from a right handed perspective.

Every now and then you'll see some tour pro's practicing their putting stroke one handed on the practice green. If you feel like your tempo is getting a little raggedy, this type of practice will probably help you.

Here's WHY you should try this type of practice.
It helps you create and feel a natural pendulum motion and great rhythm in your stroke.
Here's HOW to do it.
Choose an arm.


Your putting method - which dictates whether you allow momentum to release the clubface (square the face) at impact or not - matters for how you practice this drill.

If your putting stroke is straight back - straight through with the putterface held square to the path all the way, practice one handed putts with your left arm and a flat left wrist.

If you take your putting stroke back in a slight arcing motion, the face should release slightly as you bring the putter back to square at impact. Practice one handed putting with your right arm.


Start with short putts in the 3' to 5' range
, then practice longer strokes, then finish with the short putts again. Two thirds of your one arm practice should be kept at the short putt range. 5 minutes short swings, 5 minutes longer swings, 5 minutes short swings.


Concentrate on feeling the heft of the putter
. You will be amazed at how much you can feel the weight of the putter head as it swings back and forth when you do it one handed. It really builds more feel into your stroke. Keep your grip pressure light and let the putter hang down from your arm naturally.


Accelerate through the ball
. This is challenging with only one hand on the putter, but therein lies the benefit. Try to feel your pendulum motion accelerating through the ball on your downswing.
After practicing the one handed drill for 15 minutes, do the same drill length sequence with both hands on the putter.

You'll be amazed at the improvement in your tempo, and also how you'll actually feel each putt. Both of those factors will also boost your confidence, all of which add up to becoming a better putter.

Try it, I guarantee that you'll like it.

Motivational Quotes

Here are some motivational quotes to help motivate all of you that are in the hunker down mode due to the weather. Get up and get at it - enjoy!

Find Inner Strength

Strength does not come from winning. Your struggles develop your strengths. When you go through hardships and decide not to surrender, that is strength.
Arnold Schwarzenegger

If we could give every individual the right amount of nourishment and exercise, not too little and not too much, we would have found the safest way to health.
Hippocrates

It is a shame for a man to grow old without seeing the beauty and strength of which his body is capable.
Socrates

Strength does not come from physical capacity. It comes from an indomitable will.
Mahatma Gandhi

There Are No Limits

If you always put limits on everything you do, physical or anything else, it will spread into your work and into your life. There are no limits. There are only plateaus; and you must not stay there, you must go beyond them.
Bruce Lee

Your biggest challenge isnít someone else. Itís the ache in your legs and the voice inside that yells canít, but donít listen. You just push harder and then you hear the voice whisper can and you discover that the person you thought you were is no match for the person you really are.
Unknown

Iím not telling you itís going to be easy, Iím telling you itís going to be worth it.
Art Williams

Never Give Up

Nothing is more certain than the defeat of a man who gives up.
George Sheehan

Iíve missed more than 9,000 shots in my career. Iíve lost almost 300 games. 26 times, Iíve been trusted to take the game winning shot and missed. Iíve failed over and over and over again in my life. And that is why I succeed.
Michael Jordan

Comments: ttucker@rochester.rr.com

Love your practice, own your swing, own your health,

Tom



---


Tour Greens: Tour Quality Synthetic Greens For Superb Short Game Practice

Our customers love their practice greens, here's what they have to say: Testimonials

Click on the image below for a video demonstration of how well golf shots hold on our Tour Greens synthetic putting greens.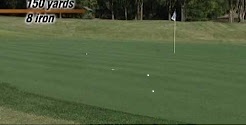 Wouldn't you love one of these in your own back yard?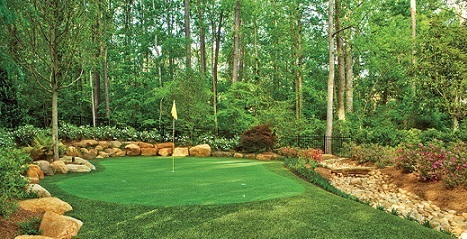 If you would like a free, no obligation quote for getting a beautiful practice area or putting green installed on your property - indoors or outdoors - give me (Tom Tucker) a call at (716) 474-3005, or email at at ttucker@rochester.rr.com

For more information please click here: TourGreensWNY.com

Comments: ttucker@rochester.rr.com

Love your practice, own your swing, own your health,

Tom



---


Golf Lessons

I conduct lessons at The Plum Creek Driving Range & Practice Facility
there's a link for Plum Creek info here: http://www.tomtuckergolf.com/

Lessons are available for all ages and skill levels, please contact
me - Tom Tucker - at (716) 474 3005 or email me at ttucker@rochester.rr.com
for more information.

Outdoor Lessons Details and Rates:
http://www.tomtuckergolf.com/lessonrates.html

Indoor Lessons Details and Rates:
http://www.tomtuckergolf.com/indoor.html

Driver Fitting Rates:
http://www.tomtuckergolf.com/indoor.html

Testimonials:
http://www.tomtuckergolf.com/testimonials.html


Sponsors

Plum Creek Driving Range and Simulator Outdoor range and play indoor golf on any of our 40 Simulator Courses. Call 585-993-0930 or email Mark at plumcreek4@rochester.rr.com to reserve time for simulator play or practice!

Batavia Country Club (585) 343-7600 www.bataviacc.com
Great rates, the best greens in WNY. Golf Digest Four Star rating for public courses to play in New York State.

Tee times online or by phone in season.

Tour Greens Western New York Practice with purpose in your own back yard on your own synthetic practice green. Our greens LOVE Western New York weather!

Chestnut Hill Country Club (585)-547-3613 www.chestnuthillgolf.com
THE WESTERN NEW YORK LEADER IN GOLF OUTINGS!
Only minutes from Buffalo, open to the public. Tee times online or by phone in season.

All the best,

Tom Tucker
Teaching Pro, Plum Creek Driving Range & Practice Facility
WGTF ' "Top 100 Golf Teacher"
USGTF Class "A" Teaching Professional
IGPA Certified Golf Psychology Coach
Cell: (716) 474-3005
Email: ttucker@rochester.rr.com
http://www.TomTuckerGolf.com

"There are no substitutes in the quest for perfection!"
~ Ben Hogan