Prepare to play your best golf by doing something now!



Tom's Featured Tip: Driver Q&A: Flex, Loft, Feel
Tour Greens: Tour Quality Synthetic Greens
Lesson Comments: What Students Have To Say
Sponsors: Plum Creek Driving Range
Batavia Country Club
Tour Greens Western New York
Chestnut Hill Country Club


Click here: INDOOR GOLF LESSONS for details on how to improve your game over the winter.

Plum Creek Driving Range, Batavia, NY, Open All Year
Simulator Course Play Specials: BataviaGolf.com Call 585-993-0930 or Email Mark to reserve simulator time!

Buy Gift Certificates for Lessons Sample Gift Certificate

Golf lessons - Outdoor and Indoor - are available at Plum Creek, please call me at 716 474 3005, email me at ttucker@rochester.rr.com, or visit my website at http://www.tomtuckergolf.com/lessonrates.html for details.

Subscribe - http://www.tomtuckergolf.com/signup.html If you like this newsletter, please do me a favor and forward it to your friends so that they may subscribe, thanks!

The Unsubscribe link is at the bottom of this newsletter.



---


Tom's Featured Tip: Driver Q&A: Flex, Loft, Feel

For simplicity, all advice on actual swings or drills is provided from a right handed perspective.

I received this email yesterday from Steve T. with questions about a driver he recently purchased.

Hi Tom, so I ordered a new driver from Callaway preowned on a 30 day "free trial". Here are the specifics: 2017 GBB EPIC SUB ZERO
Length : Standard
Lie Angle : Standard
Loft : 9°
Shaft Flex : Stiff
Shaft Material : Graphite
Shaft Type : Aldila Rogue Max 65 Graphite
The shaft has 8 different adjustments to the loft and lie angles of the club, from -1 degree loft with neutral or draw to +2 degree loft with neutral or draw.

After experimenting with the settings I found the best setting for me was +2 degrees with draw - which puts the driver at 11 degrees! All other settings resulted in weak low fades - which kind of makes the driver a one trick pony.

The biggest problem with the club is that the shaft has no "feel" when I hit the ball. I hit the new driver side by side with my old driver. Distance and ball flight is slightly better with new driver, but not worth the $340 I paid for it. I'm really leaning toward returning the new driver.

But what I'm really asking is where do I go from here? Is the shaft too stiff for me? Does the club face have anything to do with the feel (I think I demo's a similar club - same face different shaft - at a Callaway demo day and didn't like it then either)? Have I lost enough swing speed despite working all winter on it to not warrant using a stiff shaft?

Point me in the right direction my guru of golf ☺.

Thanks for the question Steve. I'm at Marco Island, Florida on vacation until May 7th, and your question came in as I was debating the topic for todays newsletter. Great timing!

I'll answer each issue that I see seperately.

Shaft Flex

I know your swing pretty well Steve, and I suspect that you can still swing a stiff shaft. I do qualify that by reminding you that all of the different manufacturer's shafts swing a little differently in relation to their stiffness designation. Some manufacturer's stiff shafts may play either stiffer or softer than other manufacturer's. The lack of a quality control standard in this area makes it tough for me to make a blanket recommendation for a flex question like yours. The answer is that you need to actually swing the club with different shafts to see which one performs best for your personal swing nuances. Demo days or trying them out in a simulator setting is the answer. Try before you buy for clubs, especially for the shaft flex issue.

Loft Adjustment

When you adjust a driver to add loft, you also increase draw bias. That means that the face closes slightly. The opposite is true for when you adjust for less loft, it imputes a slightly open face and thus fade bias. My feeling on loft adjustments is that I don't like them because it requires a change in another aspect of your swing to obtain your normal curvature. The reason that a ball curves in either direction has to do with the clubface orientation to your swing path at impact. Here's a refresher on Ball Flight Laws. I recommend buying a 10.5 degree loft driver, and work on your swing to apply the curvature that you desire.

Feel

You seem to be tying the flex question to the feel question, which ordinarily would make sense. However, I experienced the same lack of feel when I hit that same club you describe at a Callaway demo day. I think the reason for the different feel at impact had everything to do with the jailbreak technology. That technology has two thin carbon tubes that are positioned vertically just to the rear of the face of the driver. They definitely changed the sound at the strike from a "boink" to a "thunk", and they also deaden the feel of compression, even on perfect strikes. So the feel is different, but it doesn't necessarily mean that you are missing the sweet spot.

My Recommendations

First of all, if you shelled out $340 for a previously owned driver and you are not 100% happy with it, send it back.

Second, when you buy your next driver, get one with 10.5 degrees of loft and swing it with a stiff and a regular shaft to see which one feels best and gives you your normal ball flight. My guess is that you'll still be swinging a stiff shaft from some manufacturer. You should hunt down some more demo days for the brand you like and get some swings in.

For what it's worth, I play Callaway Apex irons, and used to play with a Callaway driver. I switched to Ping for the very reason that you mentioned, I didn't care for the jailbreak feel. This year I'm playing the Ping G400 max driver, 10.5 degree, stock graphite shaft, regular flex . I took my first swings with it two days ago when I played with my brother. He was actually breaking my chops a little because I almost hit my first drive (no range before the round) with the plastic wrapper still on the head. I really think I picked up a little distance, and all the Ping drivers that I've owned have yielded exceptional shot dispersion control.

Ping is having a demo day at the Batavia Country Club on Thursday May 24th, 3pm - 6pm if you are interested.

If you love the Callaway brand, find a demo day for them and try a 10.5 with a stiff and a regular flex shaft for comparison. Don't let the different feel or sound bother you (if you can do that), just observe the results. I'm sure that your analytical thinking process will work in your favor when you make valid comparisons.

If you can't find a demo day, go to Dicks and follow the same comparison process in their simulator bay. Dicks doesn't carry the Ping brand, so if you want to try them a demo day is your best option. Pennfair Golf in Rochester carrys Pings, but I think they charge for a fitting.

Last but not least, don't be in a hurry. Find what you love, then buy it.

I hope this answered all of your questions Steve, thanks again for the question, Tom

Comments: ttucker@rochester.rr.com

Love your practice, own your swing, own your health,

Tom



---


Tour Greens: Tour Quality Synthetic Greens For Superb Short Game Practice

Our customers love their practice greens, here's what they have to say: Testimonials

Click on the image below for a video demonstration of how well golf shots hold on our Tour Greens synthetic putting greens.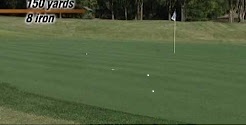 Wouldn't you love one of these in your own back yard?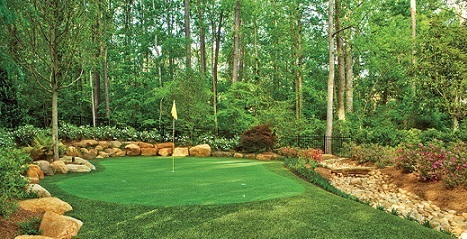 If you would like a free, no obligation quote for getting a beautiful practice area or putting green installed on your property - indoors or outdoors - give me (Tom Tucker) a call at (716) 474-3005, or email at at ttucker@rochester.rr.com

For more information please click here: TourGreensWNY.com

Comments: ttucker@rochester.rr.com

Love your practice, own your swing, own your health,

Tom



---


Golf Lessons

I conduct lessons at The Plum Creek Driving Range & Practice Facility
there's a link for Plum Creek info here: http://www.tomtuckergolf.com/

Lessons are available for all ages and skill levels, please contact
me - Tom Tucker - at (716) 474 3005 or email me at ttucker@rochester.rr.com
for more information.

Outdoor Lessons Details and Rates:
http://www.tomtuckergolf.com/lessonrates.html

Indoor Lessons Details and Rates:
http://www.tomtuckergolf.com/indoor.html

Driver Fitting Rates:
http://www.tomtuckergolf.com/indoor.html

Testimonials:
http://www.tomtuckergolf.com/testimonials.html


Sponsors

Plum Creek Driving Range and Simulator Outdoor range and play indoor golf on any of our 40 Simulator Courses. Call 585-993-0930 or email Mark at plumcreek4@rochester.rr.com to reserve time for simulator play or practice!

Batavia Country Club (585) 343-7600 www.bataviacc.com
Great rates, the best greens in WNY. Golf Digest Four Star rating for public courses to play in New York State.

Tee times online or by phone in season.

Ping Demo Day at BCC Thursday May 24th, 3pm - 6pm

Tour Greens Western New York Practice with purpose in your own back yard on your own synthetic practice green. Our greens LOVE Western New York weather!

Chestnut Hill Country Club (585)-547-3613 www.chestnuthillgolf.com
THE WESTERN NEW YORK LEADER IN GOLF OUTINGS!
Only minutes from Buffalo, open to the public. Tee times online or by phone in season.

All the best,

Tom Tucker
Teaching Pro, Plum Creek Driving Range & Practice Facility
WGTF ' "Top 100 Golf Teacher"
USGTF Class "A" Teaching Professional
IGPA Certified Golf Psychology Coach
Cell: (716) 474-3005
Email: ttucker@rochester.rr.com
http://www.TomTuckerGolf.com

"There are no substitutes in the quest for perfection!"
~ Ben Hogan