If you don't take action, you'll never improve.
Prepare to play your best golf by doing something now!



Tom's Featured Tip: Approach Shot Aiming; More Length Off The Tee
Lesson Comments: What Students Have To Say
Sponsors: Plum Creek Driving Range
Batavia Country Club
Chestnut Hill Country Club
SuperSpeedGolf.com Click on the link to buy this swing speed training aid and increase your distance off the tee.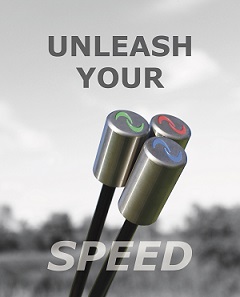 I bought the Coaches set and I love them. Browse their site for great FREE swing speed training outlines and great FREE webinars on demand. Buying through my affiliate link here: SuperSpeedGolf.com also helps support this free newsletter.
Try 'em, you'll absolutely like them.

Click here: INDOOR GOLF LESSONS for details on how to improve your game over the winter.

Plum Creek Driving Range, Batavia, NY, Open All Year
Simulator Course Play Specials: BataviaGolf.com Call 585-993-0930 or Email Mark to reserve simulator time!

Buy Gift Certificates for Lessons Sample Gift Certificate

Golf lessons - Outdoor and Indoor - are available at Plum Creek. Please call me (Tom Tucker) at 716 474 3005, email me at TomTuckerGolf@gmail.com, or visit my website at http://www.tomtuckergolf.com/lessonrates.html for details.

Subscribe - http://www.tomtuckergolf.com/signup.html If you like this newsletter, please do me a favor and forward it to your friends so that they may subscribe, thanks!

The Unsubscribe link is at the bottom of this newsletter.


---
Please Click Here 2019 Junior Golf Camp for articles and photos of the Batavia Country Club 2019 Junior Golf Camp
---


Tom's Featured Tip: Approach Shot Aiming; More Length Off The Tee

For simplicity, all advice on actual swings or drills is provided from a right handed perspective.

As most of you know, I try to keep my tips to things that actually work for my students as well as for myself.

This issue, I want to share a couple things that have worked well for me personally this year.

I've only played golf in WNY five times for score, and three scramble tournaments this year. I have, however, been getting swings in at the range between my busy lesson schedule, which no doubt helps keep my swing fresh in my mind.

My scores have been relatively low on my own ball and I'm attributing it to two things: a new aiming process for approach shots that I've been using, and more length off the tee.

I think you'll find something here that you can use, enjoy.

New Approach Shot Aiming Process

I often try to work the ball a little in one direction or another on approach shots, but I had been missing too often on the short side. I was getting lucky on a pretty good up and down percentage, but that can't last forever.

I analyzed what had been happening and here's the real simple fix that has been helping me hit more greens.

When I now look at the hole, I see two pins - the actual target pin, and an imaginary pin about 15 feet left or right of it.
If the green is short sided to the left, I see the imaginary pin to the right of the actual pin.
If the green is short sided to the right, I see the imaginary pin to the left of the actual pin.
If I am planning on hitting a straight shot, I aim between the pins.
If I am planning on curving the ball, I aim for the imaginary pin.
This simple concept has really worked wonders for me, give it a try - you'll like it.

More Length Off The Tee

Another factor that has helped my game this year is more length off the tee. I don't want to overstate anything. I'm not hitting it really long at age 72, but I am hitting it relatively long for my age.

Here's what has been responsible for more distance off the tee for me this year, I've picked up at least 20 yards.
Strength

I kept up my workout regimen religiously over the winter and up to the present. The result is better strength and no back pain, which I had last year.

Workout sensibly, strength and cardio. It helps everything.


Swing Speed Training

I also added some swing speed training to my golf practice this year with some swing speed training aids. Eventually I bought the SuperSpeedGolf.com training aids after doing my due diligence. Swing speed training by itself will help you gain distance off the tee, add some proper exercise and it will add more distance. My affiliate link is here: SuperSpeedGolf.com if you are serious about gaining swing speed.


Equipment

Last year I switched to the Titleist AVX ball, and it added distance to my drives. It does not hold the greens as well as the Pro V1, but I normally play for some release on my approach shots. So the AVX usually conforms with my vision of how the hole plays. However, if I am playing on very hard or non-receptive greens, or if the pin is tucked close to the front edge, I will switch to a ProV1 on a par three.

This is totally within the rules in case you are wondering. The Rules of Golf do not require a player to use the same brand and type of golf ball throughout the stipulated round. A player may use a different ball to start each hole and play that ball from tee to green. That means the same brand and type from the tee until you hole out your putt.

However, the Committee may adopt as a Condition of a Competition, the "One Ball Condition." That condition applies to Tour Level competition, and other high level competition but only when stipulated.

I also switched my shaft to a 48" shaft, the longest allowed under the rules. I normally play a "Regular" flex, so I tried that for awhile, but the ball flight was too lazy. I switched to a "Stiff" flex and started hitting a firmer trajectory. I think the extra length of the shaft caused it to perform a bit more flexibly, so the stiffer shaft works better for me with the 48" length.

I use a swing that relies more on centrifugal force to develop speed, so the longer the swing radius - which includes the club length - the better for me.

While it's true that the longer length can affect accuracy, if you have a decent swing it might be worth a try.

Golf is a game of discovery. In this age of interchangeable shafts, it makes it affordable to give a longer shaft a try and discover if it works for you.
Try some or all of these options, I think you'll like them.

Comments: ttucker@rochester.rr.com

Love your practice, own your swing, own your health,

Tom


---


Golf Lessons

I conduct lessons at The Plum Creek Driving Range & Practice Facility
there's a link for Plum Creek info here: http://www.tomtuckergolf.com/

Lessons are available for all ages and skill levels, please contact
me - Tom Tucker - at (716) 474 3005 or email me at ttucker@rochester.rr.com
for more information.

Outdoor Lessons Details and Rates:
http://www.tomtuckergolf.com/lessonrates.html

Indoor Lessons Details and Rates:
http://www.tomtuckergolf.com/indoor.html

Testimonials:
http://www.tomtuckergolf.com/testimonials.html


Sponsors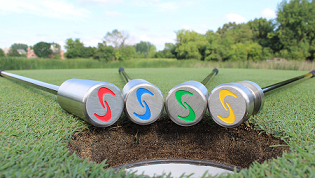 Click here SuperSpeedGolf.com to buy this swing speed training aid and increase your distance off the tee. I bought the Coaches set and I love them. Browse their site for great FREE swing speed training outlines and great FREE webinars on demand. Buying through my affiliate also helps support this free newsletter. Try 'em, you'll like them.

Plum Creek Driving Range and Simulator Outdoor range and play indoor golf on any of our 40 Simulator Courses. Call 585-993-0930 or email Mark at plumcreek4@rochester.rr.com to reserve time for simulator play or practice!

Batavia Country Club (585) 343-7600 www.bataviacc.com
Great rates, the best greens in WNY.
Golf Digest Four Star rating for public courses to play in New York State.
Tee times online or by phone in season.
FISH FRYS AT BCC and other delicious dinner specials with soup and salad bar - Fridays, 4pm - 9pm Served in the dining area of the lower level snack bar for the summer season.

Chestnut Hill Country Club (585)-547-3613 www.chestnuthillgolf.com
THE WESTERN NEW YORK LEADER IN GOLF OUTINGS!
Only minutes from Buffalo, open to the public.
Tee times online or by phone in season.

All the best,

Tom Tucker
Teaching Pro, Plum Creek Driving Range & Practice Facility
WGTF ' "Top 100 Golf Teacher"
USGTF Class "A" Teaching Professional
IGPA Certified Golf Psychology Coach
Cell: (716) 474-3005
Email: TomTuckerGolf@gmail.com
http://www.TomTuckerGolf.com

"There are no substitutes in the quest for perfection!"
~ Ben Hogan