If you don't take action, you'll never improve.
Prepare to play your best golf by doing something now!



Tom's Featured Tip: How To Fix A Slice
Lesson Comments: What Students Have To Say
Sponsors: Plum Creek Driving Range
Batavia Country Club
Chestnut Hill Country Club
SuperSpeedGolf.com Click on the link to buy this swing speed training aid and increase your distance off the tee.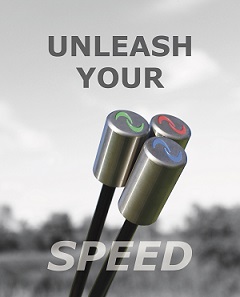 I bought the men's set set and I love them. Browse their site for great FREE swing speed training outlines and great FREE webinars on demand. Buying through my affiliate link here: SuperSpeedGolf.com also helps support this free newsletter.
Try 'em, you'll absolutely like them.

Click here: INDOOR GOLF LESSONS for details on how to improve your game over the winter.

Plum Creek Driving Range, Batavia, NY, Open All Year
Simulator Course Play Specials: BataviaGolf.com Call 585-993-0930 or Email Mark to reserve simulator time!

Buy Gift Certificates for Lessons Sample Gift Certificate

Golf lessons - Outdoor and Indoor - are available at Plum Creek. Please call me (Tom Tucker) at 716 474 3005, email me at TomTuckerGolf@gmail.com, or visit my website at http://www.tomtuckergolf.com/lessonrates.html for details.

Subscribe - http://www.tomtuckergolf.com/signup.html If you like this newsletter, please do me a favor and forward it to your friends so that they may subscribe, thanks!

The Unsubscribe link is at the bottom of this newsletter.


---


Tom's Featured Tip: How To Fix A Slice

For simplicity, all advice on actual swings or drills is provided from a right handed perspective.

Remember 09/11

Before you read this newsletter, I'm asking everyone to take a minute and offer a silent prayer in remembrance for all of the victims and first responders that died or got seriously ill as a result of the Tuesday, September 11th, 2001 attacks on the twin towers in New York City.

Thanks

How To Fix A Slice

Most players have a tendency to either curve the ball from left to right or from right to left.

A modest left to right curvature is referred to as a fade, a severe left to right curvature is referred to as slice.

A modest right to left curvature is referred to as a draw, a severe right to left curvature is referred to as hook.

The problem that I encounter the most with my students - by far - is the slice. It's a score destroyer and a distance thief.

I fix a slice by first explaining what causes curvature, then teaching my students to hit a draw.

The exception would be if the student has extremely fast swing speed, I might teach them to hit a power fade. That curvature is noit suitable for most of my students, because with the driver it won't roll out much after it lands, and most of my students want the maximum total distance that they can get with the driver.

A draw provides that element of roll out.

The stock swing that I prefer to teach has an inside to square to inside swing path.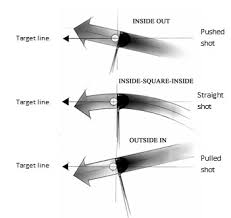 "Stock" means that you are not trying to do anything unusual with the shot.

To fix your slice and hit a draw, you need to
Check your grip and make sure that it in a strong or medium strong position.





Never neutral or weak.


Set up with square shoulders. That means that your shoulders are in line with your ankles, knees, and hips. Most slicers set up with their shoulders very open to their other body lines. It feels natural to do this because when your right hand is lower on the club than your left hand, your shoulders want to be open.

I've had experiences with students where squaring the shoulders and aligning the body correctly has cured their slice immediately.

As an experiment with this feel, try setting up cross handed, with your left hand lower than your right. Notice how your shoulders now feel closed to your other body lines.

It will feel like you are closed to your target line when you set your shoulders up square with your normal grip, get used to it.


Align your whole body parallel left to your target line. Contrary to some teaching, it is not absolutely necessary to set up with a closed stance to hit a draw. However, if you do set up with a closed stance and a clubface aligned to the target, and if you executed a swing along your body lines, your clubface would be closed to your swingpath at impact, and the resulting curvature would be a draw.


Your swing needs to approach the ball on an inside path, and you must contact the ball with a clubface that is slightly closed to the path - but it can and should be slightly open to the target at impact.






Check your ball position. Golfers who have a slice normally have the ball positioned too far forward, so the clubface has little chance of contacting the ball from the inside because it's already moving to the left at impact.




Position the ball so that you make contact when the club is travelling on an outward path, with a face that's closed to the path.
Rome wasn't built in a day, and neither was a good golf swing.

Hitting shots that start to the right and then curve back to the target is an awesome feeling. If you do all of the things mentioned above, I guarantee that you'll experience that feeling - as long as you put the practice time and think about your swing correctly.

Comments: TomTuckerGolf@gmail.com

Love your practice, own your swing, own your health,

Tom


---


Golf Lessons

I conduct lessons at The Plum Creek Driving Range & Practice Facility
there's a link for Plum Creek info here: http://www.tomtuckergolf.com/

Lessons are available for all ages and skill levels, please contact
me - Tom Tucker - at (716) 474 3005 or email me at TomTuckerGolf@gmail.com
for more information.

Outdoor Lessons Details and Rates:
http://www.tomtuckergolf.com/lessonrates.html

Indoor Lessons Details and Rates:
http://www.tomtuckergolf.com/indoor.html

Testimonials:
http://www.tomtuckergolf.com/testimonials.html


Sponsors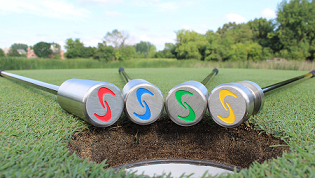 Click here SuperSpeedGolf.com to buy this swing speed training aid and increase your distance off the tee. I bought the Coaches set and I love them. Browse their site for great FREE swing speed training outlines and great FREE webinars on demand. Buying through my affiliate also helps support this free newsletter. Try 'em, you'll like them.

Plum Creek Driving Range and Simulator Outdoor range and play indoor golf on any of our 40 Simulator Courses. Call 585-993-0930 or email Mark at plumcreek4@rochester.rr.com to reserve time for simulator play or practice!

Batavia Country Club (585) 343-7600 www.bataviacc.com
Great rates, the best greens in WNY.
Golf Digest Four Star rating for public courses to play in New York State.
Tee times online or by phone in season.
FISH FRYS AT BCC and other delicious dinner specials with soup and salad bar - Fridays, 4pm - 9pm Served in the dining area of the lower level snack bar for the summer season.

Chestnut Hill Country Club (585)-547-3613 www.chestnuthillgolf.com
THE WESTERN NEW YORK LEADER IN GOLF OUTINGS!
Only minutes from Buffalo, open to the public.
Tee times online or by phone in season.

All the best,

Tom Tucker
Teaching Pro, Plum Creek Driving Range & Practice Facility
WGTF ' "Top 100 Golf Teacher"
USGTF Class "A" Teaching Professional
IGPA Certified Golf Psychology Coach
Cell: (716) 474-3005
Email: TomTuckerGolf@gmail.com
http://www.TomTuckerGolf.com

"There are no substitutes in the quest for perfection!"
~ Ben Hogan