If you don't take action, you'll never improve.
Prepare to play your best golf by doing something now!



Tom's Featured Tip: How To Gain Swing Speed
Lesson Comments: What Students Have To Say
Sponsors: Plum Creek Driving Range
Batavia Country Club
Chestnut Hill Country Club
SuperSpeedGolf.com Click on the link to buy this swing speed training aid and increase your distance off the tee.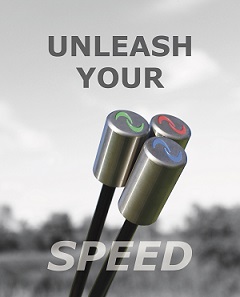 I bought the men's set set and I love them. Browse their site for great FREE swing speed training outlines and great FREE webinars on demand. Buying through my affiliate link here: SuperSpeedGolf.com also helps support this free newsletter.
Try 'em, you'll absolutely like them.

Click here: INDOOR GOLF LESSONS for details on how to improve your game over the winter.

Plum Creek Driving Range, Batavia, NY, Open All Year
Simulator Course Play Specials: BataviaGolf.com Call 585-993-0930 or Email Mark to reserve simulator time!

Buy Gift Certificates for Lessons Sample Gift Certificate

Golf lessons - Outdoor and Indoor - are available at Plum Creek. Please call me (Tom Tucker) at 716 474 3005, email me at TomTuckerGolf@gmail.com, or visit my website at http://www.tomtuckergolf.com/lessonrates.html for details.

Subscribe - http://www.tomtuckergolf.com/signup.html If you like this newsletter, please do me a favor and forward it to your friends so that they may subscribe, thanks!

The Unsubscribe link is at the bottom of this newsletter.


---


Tom's Featured Tip: How To Gain Swing Speed

For simplicity, all advice on actual swings or drills is provided from a right handed perspective.

This newsletter article is for golfers who are SERIOUS about developing swing speed to help them hit the ball further.

It takes a commitment physically and a training aid investment to do develop swing speed, but improvement in most aspects of life are not usually easy and free.

Fall golf in my area of the country, Western New York, is a great time to play golf. However, the time to hang the clubs up for the year is not far off, and if you really want to hit the ball further next year you should be making a plan for improvement now.

Those plans should include developing more swing speed.

There are several things that you can do to gain swing speed. I'm sharing what I did last winter to help myself in that regard, and I've gained a minimum of 20 yards off the tee this year as a result.

I'm always skeptical of those ads that say "Do this or buy that and you'll gain 20 yards off the tee", but I really did gain at least that much distance by practicing what I'm preaching in this article.

Here are the three areas that I concentrated on:
specific swing speed physical improvement
technique
equipment
Specific Swing Speed Physical Improvement

When you do swing speed exercises, it's very helpful to have a strong body to support it. You could gain speed just by doing swing speed exercises, but you'll gain more speed and reduce the chances of injury if your body is strong.

So Step One is to embark on a progressive resistance exercise program - weights or body weight - and to stick to it religiously throughout the winter.

Step Two is a swing speed specific exercise routine. I wholeheartedly recommend purchasing the swing speed training aids from SuperSpeedGolf.com I had been successfully using a homemade swing speed training aid, but decided to buy theirs and I've never regretted it. My own swing speed has improved on top of the gains I made over last winter as a direct result of using their men's set. They have a wide selection of different sets to accommodate ladies, seniors, juniors and pee wee's. It's absolutely worth the investment.

After you get your tools, set up your program according to their recommendations. The way they have sequenced their progression makes total sense to me. Having said that, if you simply warmed up per their instructions here: Dynamic Warmup and did only their Level One training module as recommended per their Instruction Protocal Training Manual I absolutely guarantee that you will pick up swing speed.

Technique

After you have physically gained the ability to generate more swing speed through your swing speed training program, you can enhance it even further with good technique.

An area that can help you immediately is making sure that you swing the club on your downswing with Angular Momentum, combined with the feeling of Path Duplication.

A large number of students that I see for lessons have a swing that is extremely up and down, way too vertical. This is a huge swing speed thief.

Here's how to feel angular momentum:
Swing your driver with a very steep up and down type swing, almost totally vertical like the swing is at a 90 degree angle to the ground.


Now swing it very flat, like you would swing a baseball bat, like the swing is parallel to the ground.


Now spilt the difference and swing the club at about a 45 degree angled plane to the ground. This swing should feel very fast compared to the vertical swing, approaching the speed you felt with the baseball swing flat plane. That's the feeling of angular momentum.
Path Duplication

A proper transition to the downswing sequence involves a slight hip bump, then rotation which pulls your arms into your downswing. I tell all of my students to feel like they ae duplicating - or tracing - their downswing path with their backswing path. This prevents a down the line or over the top swingpath on their downswing. A down the line or outside to inside downswing path is also a major swing speed thief.

Path duplication also helps create angular momentum, which in turn generates maximum swing speed.

Equipment

Step Three is equipment. I believe all drivers have graphite shafts these days, and if you are swing speed challenged, get graphite in your irons too.

If you "own your swing" - and have good driver swing technique - try a 48" shaft on your driver. I bought a 48" regular flex shaft and hit it pretty well, but I changed it out to a stiff flex and hit it better, with more control. The regular flex was flexing too much due to the extra long length of the shaft.

If you are currently driving the ball all over the place, don't get a longer shaft. If you have reasonable control over your driver, give it a try. I don't believe it's hurt my accuracy one bit, and it has definitely contributed to more distance.

Here's the takeaway for more swing speed for longer drives:
Stronger Body
Faster Swing Speed
Longer shaft
If you were to do only one thing, I would recommend number two - but go for the trifecta for maximum benefit.

Male or female, young or old, try it you'll like it!

Comments: TomTuckerGolf@gmail.com

Love your practice, own your swing, own your health,

Tom


---


Golf Lessons

I conduct lessons at The Plum Creek Driving Range & Practice Facility
there's a link for Plum Creek info here: http://www.tomtuckergolf.com/

Lessons are available for all ages and skill levels, please contact
me - Tom Tucker - at (716) 474 3005 or email me at TomTuckerGolf@gmail.com
for more information.

Outdoor Lessons Details and Rates:
http://www.tomtuckergolf.com/lessonrates.html

Indoor Lessons Details and Rates:
http://www.tomtuckergolf.com/indoor.html

Testimonials:
http://www.tomtuckergolf.com/testimonials.html


Sponsors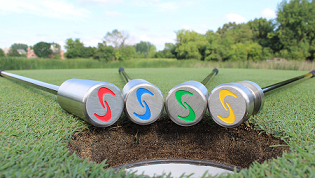 Click here SuperSpeedGolf.com to buy this swing speed training aid and increase your distance off the tee. I bought the Coaches set and I love them. Browse their site for great FREE swing speed training outlines and great FREE webinars on demand. Buying through my affiliate also helps support this free newsletter. Try 'em, you'll like them.

Plum Creek Driving Range and Simulator Outdoor range and play indoor golf on any of our 40 Simulator Courses. Call 585-993-0930 or email Mark at plumcreek4@rochester.rr.com to reserve time for simulator play or practice!

Batavia Country Club (585) 343-7600 www.bataviacc.com
Great rates, the best greens in WNY.
Golf Digest Four Star rating for public courses to play in New York State.
Tee times online or by phone in season.
FISH FRYS AT BCC and other delicious dinner specials with soup and salad bar - Fridays, 4pm - 9pm Served in the dining area of the lower level snack bar for the summer season.

Chestnut Hill Country Club (585)-547-3613 www.chestnuthillgolf.com
THE WESTERN NEW YORK LEADER IN GOLF OUTINGS!
Only minutes from Buffalo, open to the public.
Tee times online or by phone in season.

All the best,

Tom Tucker
Teaching Pro, Plum Creek Driving Range & Practice Facility
WGTF ' "Top 100 Golf Teacher"
USGTF Class "A" Teaching Professional
IGPA Certified Golf Psychology Coach
Cell: (716) 474-3005
Email: TomTuckerGolf@gmail.com
http://www.TomTuckerGolf.com

"There are no substitutes in the quest for perfection!"
~ Ben Hogan