If you don't take action, you'll never improve.
Prepare to play your best golf by doing something now!



Tom's Featured Tip: Killer Morning Routine For Golf and Life
Lesson Comments: What Students Have To Say
Sponsors: Plum Creek Driving Range
Batavia Country Club
Chestnut Hill Country Club
SuperSpeedGolf.com Click on the link to buy this swing speed training aid and increase your distance off the tee.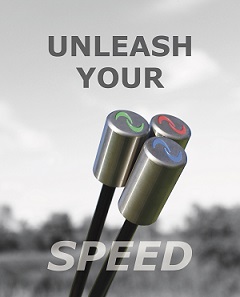 Used by over 600 Tour Professionals including Phil Mickleson, Billy Horschel, Matt Kuchar, Ian Poulter, Bryson DeChambeau, Paul Casey, Jon Rahm and many, many others! Check out this video where Jason Gravely increases his swing speed after only 18 swings with the SuperSpeed Golf swing speed training clubs. The Fastest Way to Increase Your Club Head Speed

To increase your swing speed, Order Your Set Here

I bought the men's set set and I love them. Browse their site for great FREE swing speed training outlines and great FREE webinars on demand. Buying through my affiliate link here: SuperSpeedGolf.com also helps support this free newsletter.
Try 'em, you'll absolutely like them.

Click here: INDOOR GOLF LESSONS for details on how to improve your game over the winter.

Plum Creek Driving Range, Batavia, NY, Open All Year
Simulator Course Play Specials: BataviaGolf.com Call 585-993-0930 or Email Mark to reserve simulator time!

Buy Gift Certificates for Lessons Sample Gift Certificate

Golf lessons - Outdoor and Indoor - are available at Plum Creek. Please call me (Tom Tucker) at 716 474 3005, email me at TomTuckerGolf@gmail.com, or visit my website at http://www.tomtuckergolf.com/lessonrates.html for details.

Subscribe - http://www.tomtuckergolf.com/signup.html If you like this newsletter, please do me a favor and forward it to your friends so that they may subscribe, thanks!

The Unsubscribe link is at the bottom of this newsletter.


---


Tom's Featured Tip: Killer Morning Routine For Golf and Life

For simplicity, all advice on actual swings or drills is provided from a right handed perspective.

The meat of todays tip is not completely golf specific, but it is golf and life specific, and it was so interesting to me that I had to share it with you.

I will confess that I am a slave to my routines. I discovered at around age 30 (Irish, late mental bloomer) that I need structure in my life or that disorganization and chaos would reign supreme.

For me, without the structure of routines, my focus wanes horribly.

If it's on my to do list in my iPhone notes (I update it daily) it gets done. Exercise, chores, study goals, etc. If it's not on the list, chances are real good that it won't get done.

As routines relate to golf, these two routines should be habits for every golfer. They keep your brain and body in the game.
Absolutely do this warmup routine every time on the first tee before your round: Video - Thoracic Spine Matrix Stretch and you will avoid back pain,


and I also recommend adopting a pre-shot routine for your play Pre-Shot Routine - ESPECIALLY for putting.

Having said that, while doing research for golf mindset development (that task was on my to do list) I found a great article by mental coach David Mackenzie. We had a common thread because we read the same motivational authors, and I really liked what he had to say.

As a result of reading his Killer Morning Routine article, I've developed my own formal morning routine (yup, it's in my iPhone notes), using some of his recommendations - especially starting my day with gratitude - and some of my own.

It takes commitment to start this and to stick to it, but what's worthwhile in life that doesn't take commitment and work?

I hope you find something useful here like I did, enjoy.


---


I often get asked if there's anything that can be done at home to improve mindset and help the mental game of golf at the same time. One of the things that will really help you with this, is a Killer Daily Morning Routine.

Many people are waking up and immediately thinking about all the things they are dreading about the day ahead, which starts every day off in a negative way. The most successful people have a morning routine, which sets a positive tone for the day. Over the years, I've pulled together morning routines from people such as Tony Robbins, Tim Ferris and Brian Tracy to create my own Killer 20 Minute Morning Routine, which I truly believe helps me boost my motivation and productivity, improves my concentration and brings my goals closer to me.

With this morning routine, you'll get into a good mood no matter what is happening in your life and set yourself up for a successful day.

Your 7-Step Killer Morning Routine To Start Every Day With The Mindset To Achieve Success

Step 1: Drink a glass of water

The longest time we go without drinking fluids is the 6-8 hours we are asleep. Making it a habit to drink a glass of water first thing will rehydrate you, get you thinking clearly and kickstart your metabolism.

Step 2: Get your heart rate up (2-3 minutes)

Doing 2-3 minutes of aerobic exercise will get your heart rate up and give you a boost of energy (it will wake you up as much as a cup of coffee does). Run on the spot, do jumping jacks, push ups or sit ups for just a few minutes. Listen to uplifting music while you're doing this (start a playlist for it).

Step 3: Stretch (2-3 minutes)

Do 2-3 minutes of stretching. These don't have to be yoga exercises, but simple stretches such as rolling your neck around, touching your toes, holding your leg to your chest etc. You've just spent 8 hours without moving, so it's important to stretch out your muscles. Again, while doing this, listen to uplifting music.

Step 4: Calm The Mind (10 minutes)

During this step, we're going to practice being able to quiet the mind. In today's world of constant distractions (the average person checks their mobile device over 50 times a day) our powers of concentration are diminishing and our minds are always busy. By meditating for 10 minutes per day, you'll reduce stress, improve your focus and your ability to deal with pressure. How to meditate is covered in one of the modules of my Ultimate Mental Game Training System.

Once you have a calm and receptive mind, you're going to put some positive images into it.

Step 5. Visualize your goals (1-2 minutes)

Most people are only thinking about their goals once per year, typically when they're making their New Year's Resolutions. But with this daily morning practice, you're going to multiply that by 365, which is going to help you align your daily behaviors and put your energy in the right place to take you closer to them.

Imagine where you'll be in 5 years time and what you will have achieved. Visualize what your career, finances and fitness/health will look like in the future. Say them out loud in the present tense "I am a Tour Player" or "I am a Successful Entrepreneur". You can also say (out loud) the type of person you will be: "I am confident", "I have integrity", "I am compassionate", etc.

Next tell yourself what you are going to achieve by the end of the week and the end of the day.

Step 6. Focus on 3 of your happiest memories (1-2 minutes)

These could be vacations or special memories with family and friends. Thinking about these times is going to put you in a good mood. Recall 3 of your most successful memories on the golf course. Take yourself back there and imagine those times vividly (the visual, the feelings, the sounds etc).

Step 7: Have an attitude of gratitude (1 minute)

Research suggests that being more grateful leads to better physical and mental health and lower anxiety and stress. There's a greater sense of satisfaction in a more grateful person. Fortunately, gratitude is like a muscle and if practiced regularly, it gets stronger and stronger.

For the next minute, say 5-10 things you are grateful for.

Before a round of golf, you might want to remind yourself of all the things about golf that you are grateful for, no matter what score you will shoot.

With daily practice of this Killer Morning Routine, which will become a habit after a short while, you will notice you feel more motivated, have a more positive mindset to start your day and you'll be in a much better position to achieve your goals.

Comments: TomTuckerGolf@gmail.com

Love your practice, own your swing, own your health,

Tom


---


Golf Lessons

I conduct lessons at The Plum Creek Driving Range & Practice Facility
there's a link for Plum Creek info here: http://www.tomtuckergolf.com/

Lessons are available for all ages and skill levels, please contact
me - Tom Tucker - at (716) 474 3005 or email me at TomTuckerGolf@gmail.com
for more information.

Outdoor Lessons Details and Rates:
http://www.tomtuckergolf.com/lessonrates.html

Indoor Lessons Details and Rates:
http://www.tomtuckergolf.com/indoor.html

Testimonials:
http://www.tomtuckergolf.com/testimonials.html


Sponsors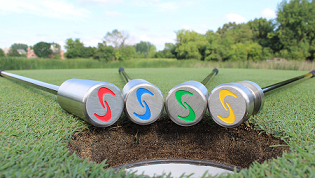 Click here SuperSpeedGolf.com to buy this swing speed training aid and increase your distance off the tee. I bought the Coaches set and I love them. Browse their site for great FREE swing speed training outlines and great FREE webinars on demand. Buying through my affiliate also helps support this free newsletter. Try 'em, you'll like them.

Plum Creek Driving Range and Simulator Outdoor range and play indoor golf on any of our 40 Simulator Courses. Call 585-993-0930 or email Mark at plumcreek4@rochester.rr.com to reserve time for simulator play or practice!

Batavia Country Club (585) 343-7600 www.bataviacc.com
Great rates, the best greens in WNY.
Golf Digest Four Star rating for public courses to play in New York State.
Tee times online or by phone in season.
FISH FRYS AT BCC and other delicious dinner specials with soup and salad bar - Fridays, 4pm - 9pm Served in the dining area of the lower level snack bar for the summer season.

Chestnut Hill Country Club (585)-547-3613 www.chestnuthillgolf.com
THE WESTERN NEW YORK LEADER IN GOLF OUTINGS!
Only minutes from Buffalo, open to the public.
Tee times online or by phone in season.

All the best,

Tom Tucker
Teaching Pro, Plum Creek Driving Range & Practice Facility
WGTF ' "Top 100 Golf Teacher"
USGTF Class "A" Teaching Professional
IGPA Certified Golf Psychology Coach
Cell: (716) 474-3005
Email: TomTuckerGolf@gmail.com
http://www.TomTuckerGolf.com

"There are no substitutes in the quest for perfection!"
~ Ben Hogan