If you don't take action, you'll never improve.
Prepare to play your best golf by doing something now!



Tom's Featured Tip: An Attitude of Gratitude For Golf
Lesson Comments: What Students Have To Say
Sponsors: Plum Creek Driving Range
Batavia Country Club
Chestnut Hill Country Club
SuperSpeedGolf.com Click on the link to buy this swing speed training aid and increase your distance off the tee.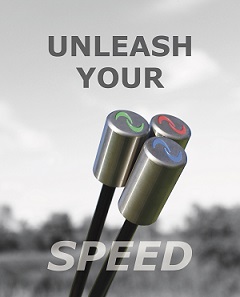 Used by over 600 Tour Professionals including Phil Mickleson, Billy Horschel, Matt Kuchar, Ian Poulter, Bryson DeChambeau, Paul Casey, Jon Rahm and many, many others! Check out this video where Jason Gravely increases his swing speed after only 18 swings with the SuperSpeed Golf swing speed training clubs. The Fastest Way to Increase Your Club Head Speed

To increase your swing speed, Order Your Set Here

I bought the men's set set and I love them. Browse their site for great FREE swing speed training outlines and great FREE webinars on demand. Buying through my affiliate link here: SuperSpeedGolf.com also helps support this free newsletter.
Try 'em, you'll absolutely like them.

Click here: INDOOR GOLF LESSONS for details on how to improve your game over the winter.

Plum Creek Driving Range, Batavia, NY, Open All Year
Simulator Course Play Specials: BataviaGolf.com Call 585-993-0930 or Email Mark to reserve simulator time!

Buy Gift Certificates for Lessons Sample Gift Certificate

Golf lessons - Outdoor and Indoor - are available at Plum Creek. Please call me (Tom Tucker) at 716 474 3005, email me at TomTuckerGolf@gmail.com, or visit my website at http://www.tomtuckergolf.com/lessonrates.html for details.

Subscribe - http://www.tomtuckergolf.com/signup.html If you like this newsletter, please do me a favor and forward it to your friends so that they may subscribe, thanks!

The Unsubscribe link is at the bottom of this newsletter.


---


Tom's Featured Tip: An Attitude of Gratitude For Golf

For simplicity, all advice on actual swings or drills is provided from a right handed perspective.

I've always liked reading "self help" books and applying the advice to various aspects of my life.

One platitude that I've applied to golf that has absolutely helped my game is an attitude of gratitude.

There is no question that a gratitude mentality will bring you greater success and happiness in life in general, that's pretty much a given.

And for golf, it can protect us from the sense of fear and failure, allowing us to retain focus for the tasks at hand.

I'm going to give you three simple reflections of gratitude for use when you play golf, and I want you to memorize one (or develop a favorite of your own) and to use it on the course. I use my favorite when I'm feeling pressure or have a tough shot, or after I hit an errant shot. It grounds me and keeps me calm and focused.

First, I want to share a personal story about how an attutude of gratitude helped me shoot the lowest score I've shot in four years, then I'll give you three thoughts on gratitude to use when you play.

Three weeks ago, my brother in law gave me a last minute call to play golf on a Saturday. It was a beautiful day, and my home course BCC was tied up with a tournament, so we went elsewhere.

My life goal for golf is to shoot my age or better at least once every year, and I had only played around 14 rounds for my own score at the time and it had not happened. I was in danger of not keeping my streak alive of shooting my age at least once every year since I turned 68. I was turning 73 on October 20th, so the heat was on to shoot even par on this par 72 course.

We played the front nine and I bogeyed the last hole, a par 5 no less, for a 37.

My brother in law started breaking my chops, letting me know that time was running out on my streak. I didn't panic because all I needed was one birdie and eight pars to shoot a 72. I said this gratitude reflection to myself "I'm so lucky to even be alive, let alone be playing golf. How bad can anything out here really be?"

On holes 10 and 11, I lipped out for birdie on both holes, and I was boiling inside.

Before I teed it up for the next hole, I said to myself "I'm so lucky to even be alive, let alone be playing golf. How bad can anything out here really be?"

It calmed me down immediately, and over the course of the next 7 holes I lipped out two more putts but still made 5 birdies for a 31 on the back nine, 68 total, the best score I've shot in four years. I recited that same thought to myself before every putt because inside I was more nervous than a ceiling fan store owner with a comb-over, and it did the trick.

I know that score would not have happened without that reflection of gratitude. It had a soothing and calming effect, and it allowed me to swing the club or putter freely without immediate regard for the result - which usually produces a good result.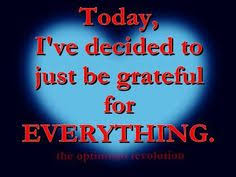 Here are the three reflections on gratitude that I promised earlier. Choose one - or develop one of your own - and use it when you need to when you play.
I'm healthy enough to be playing a sport that I really love. How bad can anything out here really be?


I'm so lucky that my life circumstances allow me to be out here playing this game. There are millions of people in the world that will never experience this. How bad can anything out here really be?



Veterans - People who put their life on the line with their jobs - People that have had near death experiences or illnesses: I'm so lucky to even be alive, let alone be playing golf. How bad can anything out here really be?
Use a reflection for golf, and develop another reflection for life in general. I guarantee that it will help you keep things in perspective.

Try it, you'll love it.

Comments: TomTuckerGolf@gmail.com

Love your practice, own your swing, own your health,

Tom


---


Golf Lessons

I conduct lessons at The Plum Creek Driving Range & Practice Facility
there's a link for Plum Creek info here: http://www.tomtuckergolf.com/

Lessons are available for all ages and skill levels, please contact
me - Tom Tucker - at (716) 474 3005 or email me at TomTuckerGolf@gmail.com
for more information.

Outdoor Lessons Details and Rates:
http://www.tomtuckergolf.com/lessonrates.html

Indoor Lessons Details and Rates:
http://www.tomtuckergolf.com/indoor.html

Testimonials:
http://www.tomtuckergolf.com/testimonials.html


Sponsors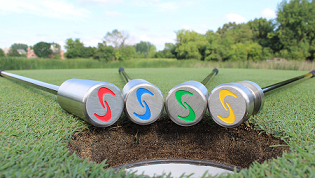 Click here SuperSpeedGolf.com to buy this swing speed training aid and increase your distance off the tee. I bought the Coaches set and I love them. Browse their site for great FREE swing speed training outlines and great FREE webinars on demand. Buying through my affiliate also helps support this free newsletter. Try 'em, you'll like them.

Plum Creek Driving Range and Simulator Outdoor range and play indoor golf on any of our 40 Simulator Courses. Call 585-993-0930 or email Mark at plumcreek4@rochester.rr.com to reserve time for simulator play or practice!

Batavia Country Club (585) 343-7600 www.bataviacc.com
Great rates, the best greens in WNY.
Golf Digest Four Star rating for public courses to play in New York State.
Tee times online or by phone in season.
FISH FRYS AT BCC and other delicious dinner specials with soup and salad bar - Fridays, 4pm - 9pm Served in the dining area of the lower level snack bar for the summer season.

Chestnut Hill Country Club (585)-547-3613 www.chestnuthillgolf.com
THE WESTERN NEW YORK LEADER IN GOLF OUTINGS!
Only minutes from Buffalo, open to the public.
Tee times online or by phone in season.

All the best,

Tom Tucker
Teaching Pro, Plum Creek Driving Range & Practice Facility
WGTF ' "Top 100 Golf Teacher"
USGTF Class "A" Teaching Professional
IGPA Certified Golf Psychology Coach
Cell: (716) 474-3005
Email: TomTuckerGolf@gmail.com
http://www.TomTuckerGolf.com

"There are no substitutes in the quest for perfection!"
~ Ben Hogan