If you don't take action, you'll never improve.
Prepare to play your best golf by doing something now!



Tom's Featured Tip: Practicing Ugly
Lesson Comments: What Students Have To Say
Sponsors: Plum Creek Driving Range
Batavia Country Club
Chestnut Hill Country Club
SuperSpeedGolf.com Click on the link to buy this swing speed training aid and increase your distance off the tee.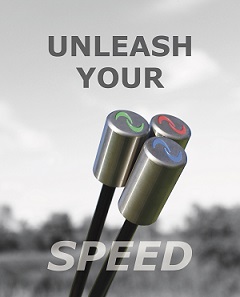 Used by over 600 Tour Professionals including Phil Mickleson, Billy Horschel, Matt Kuchar, Ian Poulter, Bryson DeChambeau, Paul Casey, Jon Rahm and many, many others! Check out this video where Jason Gravely increases his swing speed after only 18 swings with the SuperSpeed Golf swing speed training clubs. The Fastest Way to Increase Your Club Head Speed

To increase your swing speed, Order Your Set Here

I bought the men's set and I love them. Browse their site for great FREE swing speed training outlines and great FREE webinars on demand. Buying through my affiliate link here: SuperSpeedGolf.com also helps support this free newsletter.
Try 'em, you'll absolutely like them.

Click here: INDOOR GOLF LESSONS for details on how to improve your game over the winter.

Plum Creek Driving Range, Batavia, NY, Open All Year
Simulator Course Play Specials: BataviaGolf.com Call 585-993-0930 or Email Mark to reserve simulator time!

Buy Gift Certificates for Lessons Sample Gift Certificate

Golf lessons - Outdoor and Indoor - are available at Plum Creek. Please call me (Tom Tucker) at 716 474 3005, email me at TomTuckerGolf@gmail.com, or visit my website at http://www.tomtuckergolf.com/lessonrates.html for details.

Subscribe - http://www.tomtuckergolf.com/signup.html If you like this newsletter, please do me a favor and forward it to your friends so that they may subscribe, thanks!

The Unsubscribe link is at the bottom of this newsletter.


---


Tom's Featured Tip: Practicing Ugly

For simplicity, all advice on actual swings or drills is provided from a right handed perspective.

I recently read an article on how Francisco Molinari took his game to a new level by practicing ugly.

Here are my takeaways from the article that you can apply to your game.

Practicing ugly embraces the concept that a player needs to simulate everything they feel when under pressure in the heat of an important golf match, so they improve their focus on their process during each shot.

Pressure in competition comes from too much focus on the outcome and what the consequence of a shot will mean. This pressure causes a player's focus to wander and tension to increase, leading to inconsistent swings. So unless we've properly prepared for that, we will struggle.

Pressure is anything that interferes with someones ability to be totally focused on their process.¯

So how do we practice ugly¯ and improve focus on process under pressure?

The Range And The Course Are Two Very Different Places

Golf is different from other sports in that the practice environment is nothing like the playing environment. Not only is the driving range different in terms of layout, but the way most golfers practice there is miles away from how they are required to play on the course.

Most golfers spend the majority of their practice time doing whats called Block Practice - hitting one ball after another thinking about their swing, which is nothing like how we play on the course. Its comfortable, there's always the next ball. Its easy to get into range rhythm¯ where you can repeat the same swing over and over again.

On the golf course however, there are no second chances and every shot is different. There's pressure, consequences, and frustration when you dont execute a shot. Its harder. The driving range and the golf course have become 2 very different games, and its a big reason that many golfers fail to improve as each season passes.

Bridging this gap and doing more performance training ¯is what needs to happen.

Here's what you need to do: once something has become comfortable, make it uncomfortable. The more uncomfortable it is, the more engaged your brain is, the more "on it" you are, and the deeper the learning.¯

Bridging The Gap Between Practice And Play

Practice in the ugly zone¯. In the throes of any round where you are out of your comfort zone, it's ugly¯, and unless we train for it, its going to be very challenging to play your best. Practicing in the ugly zone¯ is about simulating that uncomfortable feeling and developing the mental resilience required to perform your best while feeling that way.

Generally speaking, hit fewer shots during practice and simulate pressure by doing challenges (with consequences) that get progressively more difficult. You need to develop the skills to be able to quiet the mind, block out distractions and fully connect with the shot you are about to hit, while feeling under pressure.

The pre-shot routine is a HUGE part of this and it's not something that should only done on the golf course. Practice it it on the range too. A better routine will help you to focus on what you need to do in that moment, without thinking about what the outcome of that shot will mean for you in the future.

You need to work some performance practice into your range session. Sure, there's a time and a place for block practice (to develop and hone technical skills) but its only a part of an effective practice session.

So before your next practice session, think about the purpose of it. "I'm going to hit some balls"¯ is not a good a clear purpose. A more effective alternative is to have clear objectives and challenges in mind - like buried and side hill lies - and know exactly what you are trying to achieve. Set up challenging shots like those you encounter when you play. No perfect lies.

Put yourself under pressure, give yourself consequences for not completing drills successfully, like giving your significant other $.50 for every failed shot. (You can cap it at $5.00 per range session.) Make practice tough so the game feels easy in competition.

Practice how to feel comfortable in uncomfortable situations and I guarantee that you'll experience better performance in your game¯.

Comments: TomTuckerGolf@gmail.com

Love your practice, own your swing, own your health,

Tom


---


Golf Lessons

I conduct lessons at The Plum Creek Driving Range & Practice Facility
there's a link for Plum Creek info here: http://www.tomtuckergolf.com/

Lessons are available for all ages and skill levels, please contact
me - Tom Tucker - at (716) 474 3005 or email me at TomTuckerGolf@gmail.com
for more information.

Outdoor Lessons Details and Rates:
http://www.tomtuckergolf.com/lessonrates.html

Indoor Lessons Details and Rates:
http://www.tomtuckergolf.com/indoor.html

Testimonials:
http://www.tomtuckergolf.com/testimonials.html


Sponsors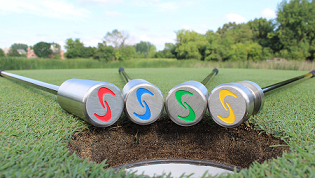 Click here SuperSpeedGolf.com to buy this swing speed training aid and increase your distance off the tee. I bought the Coaches set and I love them. Browse their site for great FREE swing speed training outlines and great FREE webinars on demand. Buying through my affiliate also helps support this free newsletter. Try 'em, you'll like them.

Plum Creek Driving Range and Simulator Outdoor range and play indoor golf on any of our 40 Simulator Courses. Call 585-993-0930 or email Mark at plumcreek4@rochester.rr.com to reserve time for simulator play or practice!

Batavia Country Club (585) 343-7600 www.bataviacc.com
Great rates, the best greens in WNY.
Golf Digest Four Star rating for public courses to play in New York State.
Tee times online or by phone in season.
FISH FRYS AT BCC and other delicious dinner specials with soup and salad bar - Fridays, 4pm - 9pm Served in the dining area of the lower level snack bar for the summer season.

Chestnut Hill Country Club (585)-547-3613 www.chestnuthillgolf.com
THE WESTERN NEW YORK LEADER IN GOLF OUTINGS!
Only minutes from Buffalo, open to the public.
Tee times online or by phone in season.

All the best,

Tom Tucker
Teaching Pro, Plum Creek Driving Range & Practice Facility
WGTF ' "Top 100 Golf Teacher"
USGTF Class "A" Teaching Professional
IGPA Certified Golf Psychology Coach
Cell: (716) 474-3005
Email: TomTuckerGolf@gmail.com
http://www.TomTuckerGolf.com

"There are no substitutes in the quest for perfection!"
~ Ben Hogan