If you don't take action, you'll never improve.
Prepare to play your best golf by doing something now!



Tom's Featured Tip: Scoring Shots - Preparation
Lesson Comments: What Students Have To Say
Sponsors: Plum Creek Driving Range
Batavia Country Club
Chestnut Hill Country Club
SuperSpeedGolf.com Click on the link to buy this swing speed training aid and increase your distance off the tee.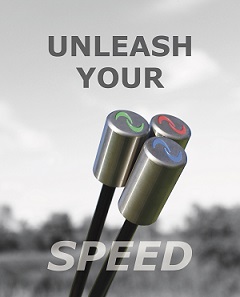 Used by over 600 Tour Professionals including Phil Mickleson, Billy Horschel, Matt Kuchar, Ian Poulter, Bryson DeChambeau, Paul Casey, Jon Rahm and many, many others! Check out this video where Jason Gravely increases his swing speed after only 18 swings with the SuperSpeed Golf swing speed training clubs. The Fastest Way to Increase Your Club Head Speed

To increase your swing speed, Order Your Set Here

I bought the men's set and I love them. Browse their site for great FREE swing speed training outlines and great FREE webinars on demand. Buying through my affiliate link here: SuperSpeedGolf.com also helps support this free newsletter.
Try 'em, you'll absolutely like them.

Click here: INDOOR GOLF LESSONS for details on how to improve your game over the winter.

Plum Creek Driving Range, Batavia, NY, Open All Year
Simulator Course Play Specials: BataviaGolf.com Call 585-993-0930 or Email Mark to reserve simulator time!

Buy Gift Certificates for Lessons Sample Gift Certificate

Golf lessons - Outdoor and Indoor - are available at Plum Creek. Please call me (Tom Tucker) at 716 474 3005, email me at TomTuckerGolf@gmail.com, or visit my website at http://www.tomtuckergolf.com/lessonrates.html for details.

Subscribe - http://www.tomtuckergolf.com/signup.html If you like this newsletter, please do me a favor and forward it to your friends so that they may subscribe, thanks!

The Unsubscribe link is at the bottom of this newsletter.


---


Tom's Featured Tip: Scoring Shots - Preparation

For simplicity, all advice on actual swings or drills is provided from a right handed perspective.

My students often ask me about working on their short game scoring swings indoors on a simulator over the winter.

I think simulators are geat for working on full swing technique and developing consistent ball flight curvature, but not optimal for developing the "feel" necessary for short game success. For scoring shots, I want the student to actually see how far the ball flies to develop a correlation with the power in their partial swings and where the ball lands, You can't get that off a simulator.

Having said that, here are some other factors that come into play for short distance situations

First, look at your lie. How the ball is lying has a huge affect on the types of shots you can play and how the ball is going to react. For example, if your ball is lying on a tight fairway with a good lie then you'll be able to get a lot of backspin on the ball if you hit the ball first.

But if the situation calls for a "flop" type shot, you must understand that when the ball is sitting on a tight, closely mown fairway then you have to be 100% precise when contacting the ball, otherwise things can go badly wrong. That's why I discourage most of my students from trying flop shots. 99% of them are better off finding another way to get the ball onto the green, even if it means leaving yourself a long putt. The odds never favor a flop shot from a tight lie for most recreational players unless they've practiced that shot like a pro - meaning a ton of reps.

A flop shot is much easier to play from a fluffy lie or from light rough. If that's the lie, flop it if you must.

Speaking of rough, if your ball is sitting down in long grass it becomes very hard to get the clubface to contact the ball first. What happens when you play a shot from long rough is the grass gets between the clubface and the ball and this kills backspin. You're never going to get the same backspin from a short game shot out of long rough as you would from a tight fairway situation.

After you've assessed your lie, you need to figure out the yardage to your target. To do this you can get a laser range finder and have the exact yardage, or you can learn through experience.

A great way to gain that experience is to play nine holes and give yourself different length short game shots. Before each shot, guess how long the shot is. Then after playing the shot pace out the distance to your target. By doing this you'll get a feel for how close you are to guessing the distance to your targets. The more you do this the better you'll get at figuring out the distance your shots cover.

This takes more work than a laser range finder, but it will probably be more helpful to your golf game in the long run.

Why? Because your brain is a magnificent calculator.

Your mind will be able to automatically adjust for wind, whether the pin is above or below you etc. Whereas with a laser range finder, golfers often get very locked into the exact number and overlook other important nuances.

Another very important consideration when looking to play any short game scoring shot is the wind. You need to assess the wind direction, how strong it is and consider what type of affect that it will have on your shot and put this into your calculations.

After looking at these three factors
Lie
Distance to target
Wind
You then need to figure out the trajectory you think will work best for the shot you're faced with and where you will need to land the ball for it to end up at the target. This is all about visualization and experience. The more you go through this process the better you'll become at it.

There are no shortcuts to developing this skill, just keep practicing and learning from what your shots have done in the past. That's why it's so important to hold your follow through while you watch your shot to get a feel for what just happened. Over time you'll learn a lot from each scoring shot and you'll improve your ability to predict the best shot to play in each different situation.

When that happens. you've developed FEEL, which I believe is an absolute prerequisite to long term short game scoring shot success.

Club selection is next, and you'll figure this out through focused practice, trying different shots from various lies. Practice different shots with different clubs and learn from the results.

After picking the club for the shot you're faced with, you need to visualize the type of swing you want for the trajectory you're looking for: low trajectory punch shot, high trajectory floater, medium trajectory pitch and run, etc.

Stand behind your ball and visualize yourself swinging the club you've chosen to produce the result you want. Then stand as close to your ball as you can to get a feel for the exact shot you're about to play and then practice swinging exactly as you think you need to so you'll get the result you want. Be very careful doing this that you don't move the golf ball. I'm pleased to report that this didn't happen to me at all this year.

As I teach for putting practice swings, practice rehearsal swings next to the ball until you feel the exact swing you want to make on the ball. That might take 2 swings or it might take 5 swings, the number doesn't matter. The most important thing is that you feel confident and that you commit 100% to the shot when you actually make it.

So here's the overview of what you need to do to prepare to hit successful short game shots.
Assess the lie of your ball
Figure out the distance from your ball to your target
Observe the wind direction and force
Visualize the trajectory that your ball needs to travel on to finish at your target
Pick the best club to produce the trajectory and landing spot for the shot you want to execute
Visualize yourself swinging the club to produce the result
Practice rehearsal swings until you feel the swing that you want to put on the ball
Go through your precise pre shot routine, then execute the shot
Try all of this, you'll like it.

Comments: TomTuckerGolf@gmail.com

Love your practice, own your swing, own your health,

Tom


---


Golf Lessons

I conduct lessons at The Plum Creek Driving Range & Practice Facility
there's a link for Plum Creek info here: http://www.tomtuckergolf.com/

Lessons are available for all ages and skill levels, please contact
me - Tom Tucker - at (716) 474 3005 or email me at TomTuckerGolf@gmail.com
for more information.

Outdoor Lessons Details and Rates:
http://www.tomtuckergolf.com/lessonrates.html

Indoor Lessons Details and Rates:
http://www.tomtuckergolf.com/indoor.html

Testimonials:
http://www.tomtuckergolf.com/testimonials.html


Sponsors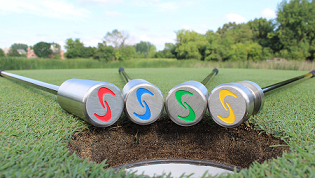 Click here SuperSpeedGolf.com to buy this swing speed training aid and increase your distance off the tee. I bought the Coaches set and I love them. Browse their site for great FREE swing speed training outlines and great FREE webinars on demand. Buying through my affiliate also helps support this free newsletter. Try 'em, you'll like them.

Plum Creek Driving Range and Simulator Outdoor range and play indoor golf on any of our 40 Simulator Courses. Call 585-993-0930 or email Mark at plumcreek4@rochester.rr.com to reserve time for simulator play or practice!

Batavia Country Club (585) 343-7600 www.bataviacc.com
Great rates, the best greens in WNY.
Golf Digest Four Star rating for public courses to play in New York State.
Tee times online or by phone in season.
FISH FRYS AT BCC and other delicious dinner specials with soup and salad bar - Fridays, 4pm - 9pm Served in the dining area of the lower level snack bar for the summer season.

Chestnut Hill Country Club (585)-547-3613 www.chestnuthillgolf.com
THE WESTERN NEW YORK LEADER IN GOLF OUTINGS!
Only minutes from Buffalo, open to the public.
Tee times online or by phone in season.

All the best,

Tom Tucker
Teaching Pro, Plum Creek Driving Range & Practice Facility
WGTF ' "Top 100 Golf Teacher"
USGTF Class "A" Teaching Professional
IGPA Certified Golf Psychology Coach
Cell: (716) 474-3005
Email: TomTuckerGolf@gmail.com
http://www.TomTuckerGolf.com

"There are no substitutes in the quest for perfection!"
~ Ben Hogan