If you don't take action, you'll never improve.
Prepare to play your best golf by doing something now!



Tom's Featured Tip: Preparing Physically For The 2020 Season
Lesson Comments: What Students Have To Say
Sponsors: Plum Creek Driving Range
Batavia Country Club
Chestnut Hill Country Club
SuperSpeedGolf.com Click on the link to buy this swing speed training aid and increase your distance off the tee.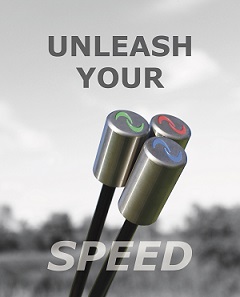 Used by over 600 Tour Professionals including Phil Mickleson, Billy Horschel, Matt Kuchar, Ian Poulter, Bryson DeChambeau, Paul Casey, Jon Rahm and many, many others! Check out this video where Jason Gravely increases his swing speed after only 18 swings with the SuperSpeed Golf swing speed training clubs. The Fastest Way to Increase Your Club Head Speed

To increase your swing speed, Order Your Set Here

I bought the men's set and I love them. Browse their site for great FREE swing speed training outlines and great FREE webinars on demand. Buying through my affiliate link here: SuperSpeedGolf.com also helps support this free newsletter.
Try 'em, you'll absolutely like them.

Click here: INDOOR GOLF LESSONS for details on how to improve your game over the winter.

Plum Creek Driving Range, Batavia, NY, Open All Year
Simulator Course Play Specials: BataviaGolf.com Call 585-993-0930 or Email Mark to reserve simulator time!

Buy Gift Certificates for Lessons Sample Gift Certificate

Golf lessons - Outdoor and Indoor - are available at Plum Creek. Please call me (Tom Tucker) at 716 474 3005, email me at TomTuckerGolf@gmail.com, or visit my website at http://www.tomtuckergolf.com/lessonrates.html for details.

Subscribe - http://www.tomtuckergolf.com/signup.html If you like this newsletter, please do me a favor and forward it to your friends so that they may subscribe, thanks!

The Unsubscribe link is at the bottom of this newsletter.


---


Tom's Featured Tip: Preparing Physically For The 2020 Season

For simplicity, all advice on actual swings or drills is provided from a right handed perspective.

I had a couple of emails recently asking me for a "simple" routine to prepare physically for next years golf season.

Simple doesn't always mean easy, but actually this is pretty easy.

I'm not delving into technique here at all, that will be a future topic. This will be about simple physical preparation.

I do need to say this "consult with your physician before you do any of the exercises recommended in this newsletter, to make sure that you can do them without causing any injury to yourself".

Very basic physical preparation for golf boils down to:
Building up your physical strength
Rotational enhancement - improving your ability to turn, and expanding your turn radius.
I could lay a lot of stuff on you here, I have background in physical training - but I won't - because most of you won't do it.

So I'm going to keep this real and simple so that you'll actually give it a shot. It's pretty much what I do and how I schedule my preparation, although I do have a little different weight training regimen.

Physical Strength

Off season, spend 20 minutes a day, two days per week - every Monday and Friday for example, working on strengthening your body. Either with bodyweight exercises like pushups, planks, and bodyweight squats, or with progressive resistance weight training.

In season - one day per week for maintenance

If you chose the three bodyweight exercises listed above, do three giant sets as follows:
do your target number of pushups,
your target time for a plank,
and your target number of squats (it two legged squats are too easy, do one leg squats, holding onto something for balance).
Take a 30 second break between the exercises. That's one giant set.
Do three giant sets with two minutes rest in between each giant set. Do the repetitions slowly, and add reps as you get stronger.

If you chose progressive resistance weight training off season do these four exercises twice per week (once per week in season):
narrow grip bench press, 3 sets of 8-12 reps
dumbell row or weight machine row, 3 sets of 8-12 reps
triceps extension, 3 sets of 8-12 reps
deadlift, 3 sets of 10-15 reps
Perform each repetition strictly and slowly, paying attention to what the weight is doing to your muscles, not what your muscles are doing to the weight. Add weight when you've eached max reps, and drop down to minimum reps. Click on this link progressive resistance weight training to learn about it.

Rotational (Turning) Enhancement
Do this exercise three times per week until the third week in January (also do it religiously as a warmup before you actually play):

Video - Thoracic Spine Matrix Stretch Very important stretch to loosen up your thoracic spine, and take pressure off of your lumbar spine area. I have a normal height cellar ceiling, so I do it with a two pound dumbbell in each hand instead of a pole. At the course, do it with two clubs in your hands.


From the third week in January through the end of February

Three times per week, add this turning drill after you do to the spine matrix stretch:



Feet spread shoulder width apart (shoe laces under your shoulder joint).


Extend your arms fully at shoulder height, with the palms of your hands pressed together like they are in a praying hands position, fingers pointing away from your body.


Turn slowly to the right with your fully extended arms held in place so that you need to rotate your torso and shoulders to execute the turn, keeping both of your feet flat on the ground and your head steady (not moving laterally side to side).


After you have turned as much as your body allows, bump your weight to your left side and simultaneaosly turn the other way slowly, and allow your weight to transfer to your left side totally as you complete your left turning rotation.

You may increase the speed of your turn as long as you don't overstress your back or your knees.


Do 20 full turns.




From the first week in March through the end of April


Two times per week, add swing speed training to your spine matrix stretch, on the other day contiue with the rotation drill ie:
Monday - spine matrix stretch, swing speed training
Wednesday - spine matrix stretch, rotation drill
Friday - spine matrix stretch, swing speed training
Swing speeed training only needs to be done once per week in season


For swing speed training, buy yourself a Christmas present that you'll use, SuperSpeed Golf swing speed training clubs. get them through my affiliate link here: SuperSpeedGolf.com You'll thank me after you use them as I've suggested and you add 10 - 20 yards to your drive next year.
Schedule it and do it.

I absolutely guarantee that if you do this, you'll love the results.

Comments: TomTuckerGolf@gmail.com

Love your practice, own your swing, own your health,

Tom


---


Golf Lessons

I conduct lessons at The Plum Creek Driving Range & Practice Facility
there's a link for Plum Creek info here: http://www.tomtuckergolf.com/

Lessons are available for all ages and skill levels, please contact
me - Tom Tucker - at (716) 474 3005 or email me at TomTuckerGolf@gmail.com
for more information.

Outdoor Lessons Details and Rates:
http://www.tomtuckergolf.com/lessonrates.html

Indoor Lessons Details and Rates:
http://www.tomtuckergolf.com/indoor.html

Testimonials:
http://www.tomtuckergolf.com/testimonials.html


Sponsors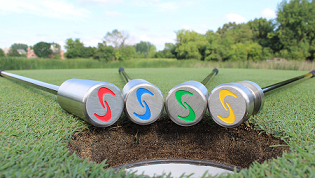 Click here SuperSpeedGolf.com to buy this swing speed training aid and increase your distance off the tee. I bought the Coaches set and I love them. Browse their site for great FREE swing speed training outlines and great FREE webinars on demand. Buying through my affiliate also helps support this free newsletter. Try 'em, you'll like them.

Plum Creek Driving Range and Simulator Outdoor range and play indoor golf on any of our 40 Simulator Courses. Call 585-993-0930 or email Mark at plumcreek4@rochester.rr.com to reserve time for simulator play or practice!

Batavia Country Club (585) 343-7600 www.bataviacc.com
Great rates, the best greens in WNY.
Golf Digest Four Star rating for public courses to play in New York State.
Tee times online or by phone in season.
FISH FRYS AT BCC and other delicious dinner specials with soup and salad bar - Fridays, 4pm - 9pm Served in the dining area of the lower level snack bar for the summer season.

Chestnut Hill Country Club (585)-547-3613 www.chestnuthillgolf.com
THE WESTERN NEW YORK LEADER IN GOLF OUTINGS!
Only minutes from Buffalo, open to the public.
Tee times online or by phone in season.

All the best,

Tom Tucker
Teaching Pro, Plum Creek Driving Range & Practice Facility
WGTF ' "Top 100 Golf Teacher"
USGTF Class "A" Teaching Professional
IGPA Certified Golf Psychology Coach
Cell: (716) 474-3005
Email: TomTuckerGolf@gmail.com
http://www.TomTuckerGolf.com

"There are no substitutes in the quest for perfection!"
~ Ben Hogan