If you don't take action, you'll never improve.
Prepare to play your best golf by doing something now!



Tom's Featured Tip: Two Things To Do Before Golf Season
Lesson Comments: What Students Have To Say
Sponsors:
Plum Creek Driving Range
Batavia Country Club
Chestnut Hill Country Club
SuperSpeedGolf.com Click on the link to buy this swing speed training aid and increase your distance off the tee.

TourGreens - VersaCourt Click Here To Watch Our Video

If you're interested in an artificial turf outdoor or indoor putting green, bocce court, sport court, tennis court, pet grass, etc., contact me, Tom Tucker, at (716) 474 3005 or email me at TomTuckerGolf@gmail.com for details and pricing. I'm the authorized New York State sales rep for TourGreens and VersaCourt with TourGreensWNY.com. We offer top shelf quality, and even more importantly - the best installers in the Northeast.

If your space or budget won't allow for a large green, we've developed a more compact solution - our Perfect Practice Stations. Click on the link for pricing and details.

Click on any image for more information.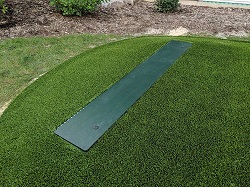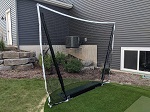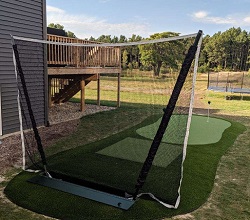 Above: Our "Dual Purpose" Perfect Practice Station - actually triple purpose: Full Swing, Greenside Chipping, and Putting practice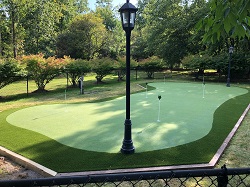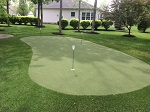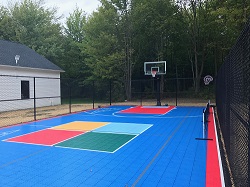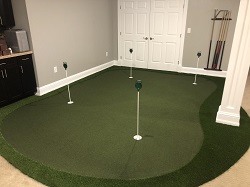 Above: Full Sized Outdoor Putting Greens, a beautiful Bocce Court, an awesome VersaCourt sports court, and an Indoor Putting Green that we installed for Jerry Hughes of the Buffalo Bills .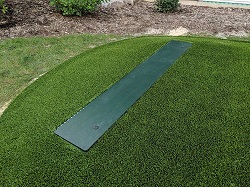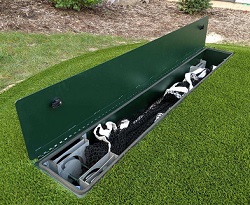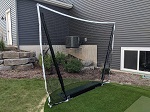 Above: The Crocbox - the perfect choice for a discreet practice net in your yard. Pop it up in 45 seconds, fold it down and close the weatherproof box lid when you're done. Click Through for the exclusive TomTuckerGolf Crocbox Discount .

TourGreensWNY.com Outdoor Greens Images
TourGreensWNY.com Indoor Greens Images
Perfect Practice Stations Images and Drawings
TourGreensWNY.com Bocce Ball Court Images
TourGreensWNY.com VersaCourt Images

The Crocbox Click through for details on the exclusive TomTuckerGolf discount available only to my newsletter readers.


---


Buy Gift Certificates for Lessons Sample Gift Certificate

Golf lessons - Outdoor and Indoor - are available at Plum Creek. Please call me (Tom Tucker) at 716 474 3005, email me at TomTuckerGolf@gmail.com, or visit my website at http://www.tomtuckergolf.com/lessonrates.html for details.

Subscribe - http://www.tomtuckergolf.com/signup.html If you like this newsletter, please do me a favor and forward it to your friends so that they may subscribe, thanks!

The Unsubscribe link is at the bottom of this newsletter.


---


Tom's Featured Tip: Two Things To Do Before Golf Season

For simplicity, all advice on actual swings or drills is provided from a right handed perspective.

With some luck, we could be golfing again here in the Northeast in 60 to 75 days.

I hope everyone is working on their swing speed, and here are two other aspects of your game that you still have time to improve on before the season is here.

1) Improve your putting stroke. You can do this with a 8' strip of indoor/outdoor carpet - or even better buy an inexpensive putting mat. I own and use a top end mat - but you can pick up a great mat called the SKLZ Accelerator Pro Indoor Putting Green with Ball Return from Amazon.com for under $50.

It doesn't take much space to set it up, and you can become absolutely DEADLY on short to medium length putts. The goal with this offseason exercise is to improve your mechanics to a point where you have so much trust in your stroke that when you get to the course in the Spring that you can focus entirely on your line and speed.

When I played competitive golf, I used to stroke 300 putts every night before a match on an Accelerator mat, and I was a deadly putter inside of 10'.

2) Rebuild your chipping/pitching technique. Making significant changes in our techniques during the golf season is the hardest thing we golfers try to do. What happens is that you learn something new, but on the golf course you are really wanting to get results, so you end up trapped between old and new, and quickly lose confidence in the new.

If chipping and pitching the ball are not your strengths, the rest of this off-season is the time to do something about it. After years of teaching this game, I've observed that poor chipping and pitching are the result of poor technique. There are dozens of good books and videos out there showing you how to develop a proper technique, and physical strength is not an obstacle around the greens. ANYONE can learn to chip and pitch with sound fundamentals, and those can be better learned away from the course than on it.

All you have to do is commit to making the change, study up on technique or take a basic chipping lesson, buy some of the soft "AlmostGolf Balls" Ěthat can't break anything, and work on it through the offseason.

There is still time to work on these two things, and if you do you'll be very pleased with the result when you hit the links this spring.

Try this, you'll really like it!

Comments: TomTuckerGolf@gmail.com

Love your practice, own your swing, own your health,

Tom


---


Golf Lessons

I conduct lessons at The Plum Creek Driving Range & Practice Facility
there's a link for Plum Creek info here: http://www.tomtuckergolf.com/

Lessons are available for all ages and skill levels, please contact
me - Tom Tucker - at (716) 474 3005 or email me at TomTuckerGolf@gmail.com
for more information.

Outdoor Lessons Details and Rates:
http://www.tomtuckergolf.com/lessonrates.html

Indoor Lessons Details and Rates:
http://www.tomtuckergolf.com/indoor.html

Testimonials:
http://www.tomtuckergolf.com/testimonials.html


Sponsors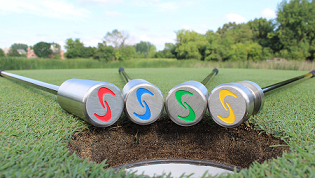 Click here SuperSpeedGolf.com to buy this swing speed training aid and increase your distance off the tee. I bought the Coaches set and I love them. Browse their site for great FREE swing speed training outlines and great FREE webinars on demand. Buying through my affiliate also helps support this free newsletter. Try 'em, you'll like them.

Plum Creek Driving Range and Simulator Outdoor range and play indoor golf on any of our 40 Simulator Courses. Call 585-993-0930 or email Mark at plumcreek4@rochester.rr.com to reserve time for simulator play or practice!

Batavia Country Club (585) 343-7600 www.bataviacc.com
Great rates, the best greens in WNY.
Golf Digest Four Star rating for public courses to play in New York State.
Tee times online or by phone in season.
FISH FRYS AT BCC and other delicious dinner specials with soup and salad bar - Fridays, 4pm - 9pm Served in the dining area of the lower level snack bar for the summer season.

Chestnut Hill Country Club (585)-547-3613 www.chestnuthillgolf.com
THE WESTERN NEW YORK LEADER IN GOLF OUTINGS!
Only minutes from Buffalo, open to the public.
Tee times online or by phone in season.

All the best,

Tom Tucker
Teaching Pro, Plum Creek Driving Range & Practice Facility
WGTF ' "Top 100 Golf Teacher"
USGTF Class "A" Teaching Professional
IGPA Certified Golf Psychology Coach
Cell: (716) 474-3005
Email: TomTuckerGolf@gmail.com
http://www.TomTuckerGolf.com

"There are no substitutes in the quest for perfection!"
~ Ben Hogan