Practice your short game at home with these new quick-install modular putting green kits. Our XGrass Players Series system gives you the professionally installed look and performance without the disruption and cost of a full construction project. Please contact me, Tom Tucker, at (716) 474 3005 or email me at TomTuckerGolf@gmail.com to order yours today.

Do It Yourself means just that, but if you're like me there are always sticking points. To get you past any sticking points, when you order through us you will have access to one phone call of up to an hour duration with our installation forweman, Mark Pflaumer, to answer any questions. He's excellent at what he does.

Even if you're not real handy, you should be able to hire a handyman to install one for you at a very reasonable price.

Putting Green Kits

Constructed with interlocking base panels and surfaced using tour quality putting and fringe turf, these greens are designed by industry experts for serious golfers. These innovative putting green systems are easily installed in a few hours and can be moved when needed.



Available Players Series Kits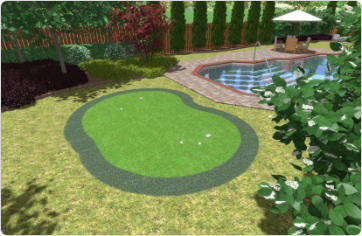 The Carolina 12' x 17', two holes, $3,450 Download Brochure


---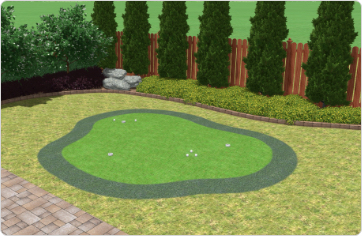 The Kiawah 15' x 17'. three holes, $3,850 Download Brochure


---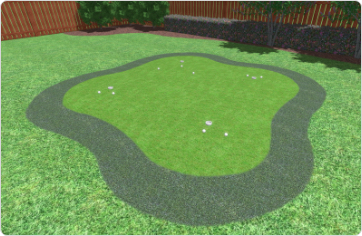 The Montauk 18' x 18', three holes, $5,150 Download Brochure


---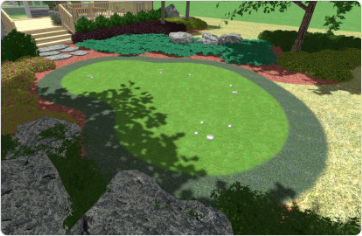 The Southampton18' x 23', four holes, $5,375 Download Brochure


---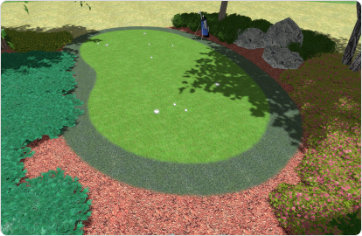 The Monterey 18' x 28', four holes, $6,325 Download Brochure
---
Three Easy Steps to Quick Install
Select or prepare a relatively flat location (no more than 3% slope), utilize compacted stone dust as needed, and install geotextile fabric.
Assemble the Players Series Panel System, placing the pre-drilled cup panels where you would like your hole locations.
Install the cup systems, pre-cut turf and fringe, cut the holes and place flags.
Detailed Installation Instructions

XGrass Warranty

To order, please contact me, Tom Tucker, at (716) 474 3005 or email me at TomTuckerGolf@gmail.com Our delivery time is currently three to four weeks, contact me if you are interested and we'll get your Modular Putting Green Kit to you ASAP.


---
Tom Tucker
WNY TourGreens and VersaCourt Sales
TourGreensWNY.com
Email: TomTuckerGolf@gmail.com Cell (716) 474-3005