If you don't take action, you'll never improve.
Prepare to play your best golf by doing something now!

MERRY CHRISTMAS AND HAPPY NEW YEAR TO ALL!
MY NEXT NEWSLETTER WILL BE ON NEW YEARS DAY,
ENJOY THE HOLIDAYS!



Tom's Featured Tip: Developing "Major Lag"
Lesson Comments: What Students Have To Say
Sponsors:
Plum Creek Driving Range
TourGreens WNY
Plum Creek Driving Range
Chestnut Hill Country Club
SuperSpeedGolf.com Click on the link to buy this swing speed training aid and increase your distance off the tee.

TourGreens - VersaCourt - Crocbox
If you're interested in an artificial turf outdoor or indoor putting green, bocce court, sport court, tennis court, pet grass, etc., contact me, Tom Tucker, at (716) 474 3005 or email me at TomTuckerGolf@gmail.com for details and pricing. I'm the authorized New York State sales rep for TourGreens and VersaCourt with TourGreensWNY.com. We offer top shelf quality, and even more importantly - the best installers in the Northeast.

If your space or budget won't allow for a large green, we've developed a more compact solution - our Perfect Practice Stations. Click on the link for pricing and details.

Click on any image for more information.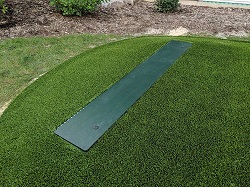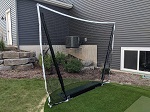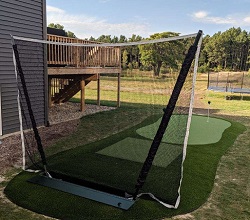 Our "Dual Purpose" Perfect Practice Station - actually triple purpose: Full Swing, Greenside Chipping, and Putting practice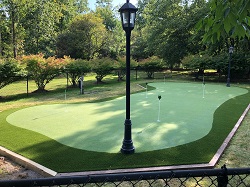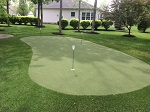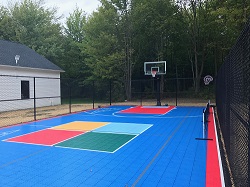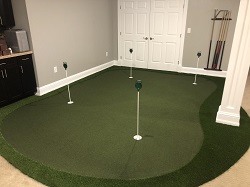 Full Sized Outdoor Putting Greens, a beautiful Bocce Court, an awesome VersaCourt sports court, and an Indoor Putting Green that we installed for Jerry Hughes of the Buffalo Bills .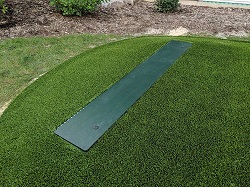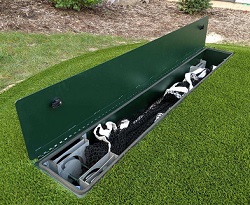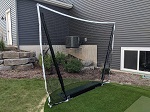 The Crocbox - the perfect choice for a discreet practice net in your yard. Pop it up in 45 seconds, fold it down and close the weatherproof box lid when you're done. Click Through for the exclusive TomTuckerGolf Crocbox Discount .

TourGreensWNY.com Outdoor Greens Images
TourGreensWNY.com Indoor Greens Images
Perfect Practice Stations Images and Drawings
TourGreensWNY.com Bocce Ball Court Images
TourGreensWNY.com VersaCourt Images
The Crocbox Click through for details on the exclusive TomTuckerGolf discount available only to my newsletter readers.


---


Buy Gift Certificates for Lessons Sample Gift Certificate

Golf lessons - Outdoor and Indoor - are available at Plum Creek. Please call me (Tom Tucker) at 716 474 3005, email me at TomTuckerGolf@gmail.com, or visit my website at http://www.tomtuckergolf.com/lessonrates.html for details.

Subscribe - http://www.tomtuckergolf.com/signup.html If you like this newsletter, please do me a favor and forward it to your friends so that they may subscribe, thanks!

The Unsubscribe link is at the bottom of this newsletter.


---


Tom's Featured Tip: Developing "Major Lag"

For simplicity, all advice on actual swings or drills is provided from a right handed perspective.

I'm sure that as a student of the game you've heard of - or perhaps have tried to develop - lag in your downswing.

I'm going to explain lag as simply as I can, and I'm also going to explain how the right mindset and good technique can help you gain swing speed and more distance by utilizing lag.

I'm also going to state that if you thoroughly understand lag and apply that knowledge to your practice, you'll be hitting the ball further than ever next year (for my Northeast US readers).

My simple definition of lag is: maintaining or increasing accumulated wrist and hand power into your downswing and then releasing the accumulated power at impact. That's the "crack the whip" at impact that long hitters have in their swings.

The phrases "set the wrists" "hinge your wrists" and "cock your wrists" actually can mean different things, but for the purpose of your understanding of lag consider them to be interchangeable.

If you were to take your swing to the top of your backswing, then cock your wrists and hold them in that cocked position late into your downswing and released them at impact, your swing would be faster than if you didn't cock your wrists at the top of your swing and hold the angle until late in your downswing.

I call that "Minor Lag". You've maintained your wrist and hand angles, and released your cocked wrists late to develop some "crack the whip" at impact. It's more effective than no lag, but not as effective as "Major Lag".

I want you to develop "Major Lag".

"Major Lag" differs from "Minor Lag" as follows: when you have "Major Lag" you actually accumulate more wrist cock in your downswing - it increases (re-cocks/cocks more) - instead of just maintaining your wrist cock late into your downswing.

When I coached college golf, we worked on our swing speed using the training methods you can see at SuperSpeed Golf, to develop pure swing speed. Then we enhanced that pure speed by adding the "Major Lag" component. The results were eye opening. Every player gained at least 5 mph swing speed, and one gained an astounding 13 mph. He had been playing with locked, stiff wrists, which resulted in very minimal lag. When we corrected that, his swing speed exploded.

I also need to mention that we did progressive resistance weight training as a team, and everything contributed to their swing speed gains.

Here's how to develop "Major Lag".
MINDSET


First of all, you need to keep your wrists oily, loose, flexible, whatever adjective allows your brain to keep them supple. My brain likes oily.


Next adopt this mindset: "swing fast" NOT "swing hard". When you swing hard, tension develops in your wrists and hands. That tension destroys your ability to develop "Major Lag", because it prevents the required re-cocking of your wrists and hands in your downswing.

TECHNIQUE


At the top of your swing, do not consciously try to cock your wrists and hands more than feels natural. That will inhibit re-cocking them in your downswing.


After you bump your hips to initiate your downswing sequence, let your arms free fall initially for a short distance as your left side pulls your arms into your down and around swing. You will actually feel your wrists re-cock as your arms move downward. Tension will grow in your arms, hands, and wrists as your swing speed accumulates, but letting your arms free fall initially with oily/loose/flexible wrists will allow your wrists to re-cock automatically. That's the first component of "Major Lag" - re-cocking your wrists and hands in your downswing.


The other components are maintaining that re-cocked position late into your downswing, and then "cracking the whip" at impact - releasing the accumulated lagged power at the right time.


"Major Lag" can and should be used for full swings where you want a full shot result.

However, for greenside or finesse shots, I teach my students to de-lag for maximum control. In other words, don't lag the club at all, use more of a firm wrist set.

For my younger students, I usually work on developing swing speed and "Major Lag" first, then we work on dispersion and distance control.

Some of my senior students who have never developed significant lag prefer to keep it that way, for whatever reason. I think they aren't comfortable with the minor loss of control they experience while they are learning the technique. Of course I respect their choices.

If you are a relatively experienced player and have never lagged the club properly, expect a little variance on your shot dispersion until you've trained your mind, hands, and wrists to lag the club properly. And make no mistake, it will take quite a bit of practice to get comfortable with the feeling of lagging correctly, but once you've nailed down "Major Lag" you'll love it.

Over the winter, just practice making your driver downswing with a free fall, in your initial downswing, and you'll feel your wrists re-cocking on the downswing. Gradually work into faster swings, and with enough reps that downswing "Major Lag" feeling will get burned into your brain.

Try it - I think you'll really like it.

Comments: TomTuckerGolf@gmail.com

Love your practice, own your swing, own your health,

Tom


---


Golf Lessons

I conduct lessons at The Plum Creek Driving Range & Practice Facility
there's a link for Plum Creek info here: http://www.tomtuckergolf.com/

Lessons are available for all ages and skill levels, please contact
me - Tom Tucker - at (716) 474 3005 or email me at TomTuckerGolf@gmail.com
for more information.

Outdoor Lessons Details and Rates:
http://www.tomtuckergolf.com/lessonrates.html

Indoor Lessons Details and Rates:
http://www.tomtuckergolf.com/indoor.html

Testimonials:
http://www.tomtuckergolf.com/testimonials.html


Sponsors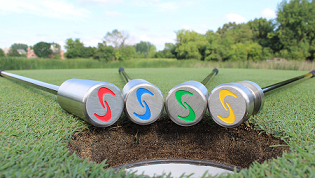 Click here SuperSpeedGolf.com to buy this swing speed training aid and increase your distance off the tee. I bought the Coaches set and I love them. Browse their site for great FREE swing speed training outlines and great FREE webinars on demand. Buying through my affiliate also helps support this free newsletter. Try 'em, you'll like them.

Plum Creek Driving Range and Simulator Outdoor range and play indoor golf on any of our 40 Simulator Courses. Call 585-993-0930 or email Mark at plumcreek4@rochester.rr.com to reserve time for simulator play or practice!

Batavia Country Club (585) 343-7600 www.bataviacc.com
Great rates, the best greens in WNY.
Golf Digest Four Star rating for public courses to play in New York State.
Tee times online or by phone in season.
FISH FRYS AT BCC and other delicious dinner specials with soup and salad bar - Fridays, 4pm - 9pm Served in the dining area of the lower level snack bar for the summer season.

Chestnut Hill Country Club (585)-547-3613 www.chestnuthillgolf.com
THE WESTERN NEW YORK LEADER IN GOLF OUTINGS!
Only minutes from Buffalo, open to the public.
Tee times online or by phone in season.

All the best,

Tom Tucker
Teaching Pro, Plum Creek Driving Range & Practice Facility
WGTF ' "Top 100 Golf Teacher"
USGTF Class "A" Teaching Professional
IGPA Certified Golf Psychology Coach
Cell: (716) 474-3005
Email: TomTuckerGolf@gmail.com
http://www.TomTuckerGolf.com

"There are no substitutes in the quest for perfection!"
~ Ben Hogan