If you don't take action, you'll never improve.
Prepare to play your best golf by doing something now!



Tom's Featured Tip: Improve Your Mental Focus
Lesson Comments: What Students Have To Say
Sponsors:
Plum Creek Driving Range
Batavia Country Club
Chestnut Hill Country Club
SuperSpeedGolf.com Click on the link to buy this swing speed training aid and increase your distance off the tee.

TourGreens - VersaCourt Click Here To Watch Our Video

If you're interested in an artificial turf outdoor or indoor putting green, bocce court, sport court, tennis court, pet grass, etc., contact me, Tom Tucker, at (716) 474 3005 or email me at TomTuckerGolf@gmail.com for details and pricing. I'm the authorized New York State sales rep for TourGreens and VersaCourt with TourGreensWNY.com. We offer top shelf quality, and even more importantly - the best installers in the Northeast.

If your space or budget won't allow for a large green, we've developed a more compact solution - our Perfect Practice Stations. Click on the link for pricing and details.

Click on any image for more information.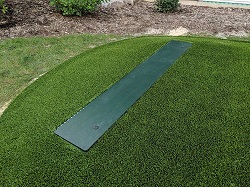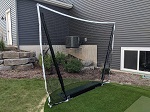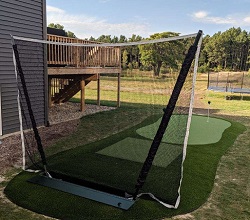 Above: Our "Dual Purpose" Perfect Practice Station - actually triple purpose: Full Swing, Greenside Chipping, and Putting practice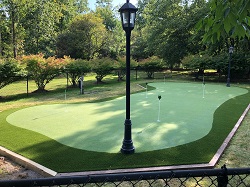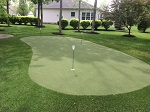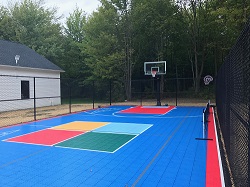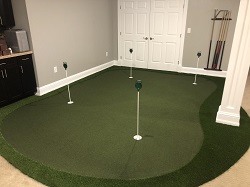 Above: Full Sized Outdoor Putting Greens, a beautiful Bocce Court, an awesome VersaCourt sports court, and an Indoor Putting Green that we installed for Jerry Hughes of the Buffalo Bills .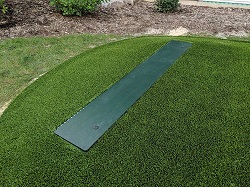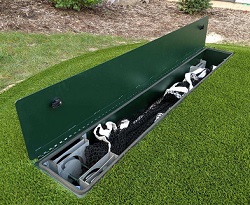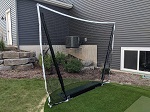 Above: The Crocbox - the perfect choice for a discreet practice net in your yard. Pop it up in 45 seconds, fold it down and close the weatherproof box lid when you're done. Click Through for the exclusive TomTuckerGolf Crocbox Discount .

TourGreensWNY.com Outdoor Greens Images
TourGreensWNY.com Indoor Greens Images
Perfect Practice Stations Images and Drawings
TourGreensWNY.com Bocce Ball Court Images
TourGreensWNY.com VersaCourt Images

The Crocbox Click through for details on the exclusive TomTuckerGolf discount available only to my newsletter readers.


---


Buy Gift Certificates for Lessons Sample Gift Certificate

Golf lessons - Outdoor and Indoor - are available at Plum Creek. Please call me (Tom Tucker) at 716 474 3005, email me at TomTuckerGolf@gmail.com, or visit my website at http://www.tomtuckergolf.com/lessonrates.html for details.

Subscribe - http://www.tomtuckergolf.com/signup.html If you like this newsletter, please do me a favor and forward it to your friends so that they may subscribe, thanks!

The Unsubscribe link is at the bottom of this newsletter.


---


Tom's Featured Tip: Improve Your Mental Focus

For simplicity, all advice on actual swings or drills is provided from a right handed perspective.

I have a student that is on a golf trip down south, and we had this text correspondence a couple days ago:

" Good morning Tom. Had to share this... the last 5 holes of yesterday's round at Long Bay in Myrtle Beach were 3 pars, a birdie and a bogey. First time I felt in the "zone"" all trip. Looking forward to continuing that in today's round. See you when I get back, I still feel like I need a tune up.

- Nice job Don, what did you attribute your success to?

Mental focus

The better you get at the physical side of golf, the more important the game's mental side becomes.

Put another way: As proper swing mechanics become ingrained and automatic, continued improvement rests on your ability to handle golf's many psychological challenges.

One of the most prevalent challenges is the ability to focus on each shot for an entire round. Most golfers find this is much easier said than done.

Any number of factors can cause you to lose focus for a single shot, a couple of holes or even a long stretch. You may be distracted by a poor result on a previous shot, the thought of an upcoming hazard, or personal issues entirely unrelated to golf. The brain's energy and capacity for focus has peaks and valleys. And that's just the tip of the iceberg.

Like mastery of the golf swing, perfect concentration is fleeting. One hole you've got it, the next hole you don't. Here are a four tips to boost your focus and help lower your scores:
Develop a strict pre-shot routine

The best way to block out unwanted thoughts is to give yourself something specific to focus on. Going through a pre-determined sequence of actions before each and every shot achieves this goal.

While there's no single right way to build a pre-shot routine, it should include steps to get you aligned properly with your mind fixed on the target. This will also make you more consistent from shot to shot.

If you are not using a pre-shot routine, here are a couple of examples to get you started: Pre Shot Routines - Putting and Other


Analyze bad shots, then let them go

Dwelling on mistakes is a sure way to lose concentration and destroy your round. It's even worse if you tend to get angry or down after a poor shot or hole.

In golf, as in life, every unpleasant experience presents an opportunity to learn and grow. After a lousy swing or stroke, distance yourself emotionally and determine what you did wrong. File away the info for future use and move on.


Flip The Switch

Concentrate and focus intensely during your pre-shot routine and during your execution, then fip the switch off and enjoy your surroundings between shots. If you relax your mind between shots, your concentration will be stronger when it's called upon. No one, not even the best players in the world, can concentrate for a full 18 holes without losing focus. Turn it on and turn it off. For me personally, flipping the switch is the key to maintaining a sharp mental game.


Keep your body well-nourished

Golf isn't generally considered to be a physically taxing activity, so nutrition is an often overlooked key to playing well. Eating the right foods before and during a round is an easy, fool-proof way to improve your energy and focus. Nibbling on a protein snack like nuts or trail mix every few holes will definitely help your concentration stay on an even keel.

Try all of it, you'll love it!

Comments: TomTuckerGolf@gmail.com

Love your practice, own your swing, own your health,

Tom


---


Golf Lessons

I conduct lessons at The Plum Creek Driving Range & Practice Facility
there's a link for Plum Creek info here: http://www.tomtuckergolf.com/

Lessons are available for all ages and skill levels, please contact
me - Tom Tucker - at (716) 474 3005 or email me at TomTuckerGolf@gmail.com
for more information.

Outdoor Lessons Details and Rates:
http://www.tomtuckergolf.com/lessonrates.html

Indoor Lessons Details and Rates:
http://www.tomtuckergolf.com/indoor.html

Testimonials:
http://www.tomtuckergolf.com/testimonials.html


Sponsors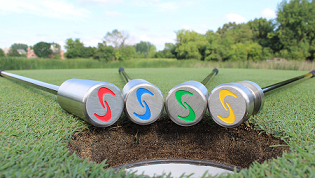 Click here SuperSpeedGolf.com to buy this swing speed training aid and increase your distance off the tee. I bought the Coaches set and I love them. Browse their site for great FREE swing speed training outlines and great FREE webinars on demand. Buying through my affiliate also helps support this free newsletter. Try 'em, you'll like them.

Plum Creek Driving Range and Simulator Outdoor range and play indoor golf on any of our 40 Simulator Courses. Call 585-993-0930 or email Mark at plumcreek4@rochester.rr.com to reserve time for simulator play or practice!

Batavia Country Club (585) 343-7600 www.bataviacc.com
Great rates, the best greens in WNY.
Golf Digest Four Star rating for public courses to play in New York State.
Tee times online or by phone in season.
FISH FRYS AT BCC and other delicious dinner specials with soup and salad bar - Fridays, 4pm - 9pm

Chestnut Hill Country Club (585)-547-3613 www.chestnuthillgolf.com
THE WESTERN NEW YORK LEADER IN GOLF OUTINGS!
Only minutes from Buffalo, open to the public.
Tee times online or by phone in season.

All the best,

Tom Tucker
Teaching Pro, Plum Creek Driving Range & Practice Facility
WGTF ' "Top 100 Golf Teacher"
USGTF Class "A" Teaching Professional
IGPA Certified Golf Psychology Coach
Cell: (716) 474-3005
Email: TomTuckerGolf@gmail.com
http://www.TomTuckerGolf.com

"There are no substitutes in the quest for perfection!"
~ Ben Hogan