If you don't take action, you'll never improve.
Prepare to play your best golf by doing something now!



Tom's Featured Tip: Increasing Your Productivity During The Quarantine
Lesson Comments: What Students Have To Say
Sponsors:
Plum Creek Driving Range
Batavia Country Club
SuperSpeedGolf.com Click on the link to buy this swing speed training aid and increase your distance off the tee.

TourGreens - VersaCourt Click Here To Watch Our Video

If you're interested in an artificial turf outdoor or indoor putting green, bocce court, sport court, tennis court, pet grass, etc., contact me, Tom Tucker, at (716) 474 3005 or email me at TomTuckerGolf@gmail.com for details and pricing. I'm the authorized New York State sales rep for TourGreens and VersaCourt with TourGreensWNY.com. We offer top shelf quality, and even more importantly - the best installers in the Northeast.

If your space or budget won't allow for a large green, we've developed a more compact solution - our Perfect Practice Stations. Click on the link for pricing and details.

Click on any image for more information.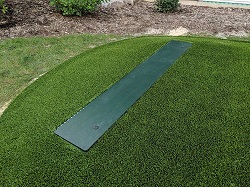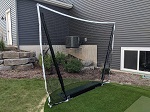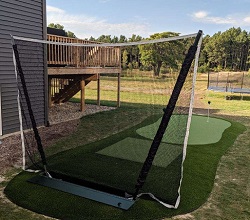 Above: Our "Dual Purpose" Perfect Practice Station - actually triple purpose: Full Swing, Greenside Chipping, and Putting practice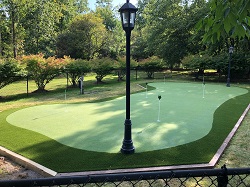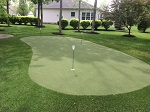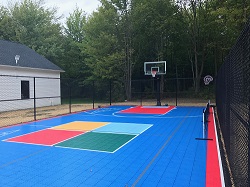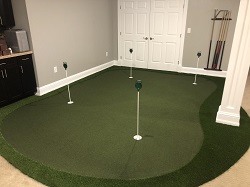 Above: Full Sized Outdoor Putting Greens, a beautiful Bocce Court, an awesome VersaCourt sports court, and an Indoor Putting Green that we installed for Jerry Hughes of the Buffalo Bills .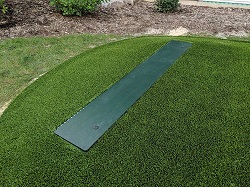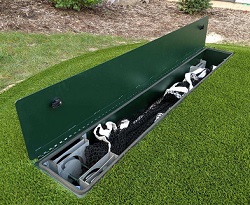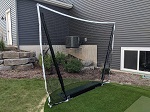 Above: The Crocbox - the perfect choice for a discreet practice net in your yard. Pop it up in 45 seconds, fold it down and close the weatherproof box lid when you're done. Click Through for the exclusive TomTuckerGolf Crocbox Discount .

TourGreensWNY.com Outdoor Greens Images
TourGreensWNY.com Indoor Greens Images
Perfect Practice Stations Images and Drawings
TourGreensWNY.com Bocce Ball Court Images
TourGreensWNY.com VersaCourt Images

The Crocbox Click through for details on the exclusive TomTuckerGolf discount available only to my newsletter readers.


---


Buy Gift Certificates for Lessons Sample Gift Certificate

Golf lessons - Outdoor and Indoor - are available at Plum Creek. Please call me (Tom Tucker) at 716 474 3005, email me at TomTuckerGolf@gmail.com, or visit my website at http://www.tomtuckergolf.com/lessonrates.html for details.

Subscribe - http://www.tomtuckergolf.com/signup.html If you like this newsletter, please do me a favor and forward it to your friends so that they may subscribe, thanks!

The Unsubscribe link is at the bottom of this newsletter.


---


Tom's Featured Tip: Increasing Your Productivity During The Quarantine

For simplicity, all advice on actual swings or drills is provided from a right handed perspective.

In this issue I wanted to go over a few things that you can do to increase your prodictivity during the quarantine period. Although these tips are not "golf specific" they will help your game due to the benefits that will carry over to your mental, and physical side of the game.


Get Into A Daily Routine

We are all having to deal with less structure in our lives and being cooped up at home. To look at this situation positively, itís a good time to develop skills - one being time management. All high achievers have strict daily routines. Routines become habits, meaning that after a while you do them automatically with less effort.


Make Your Bed

This sounds ridiculously simple, but I saw it in a speech given by a commander of Navy Seals. He said it's the first step towards an organized frame of mind for the day, and I buy into it 100%.

The first thing that you should do as soon as you wake up, is make your bed. It will make you feel that something has been accomplished immediately, and it will create a sense of order and control over the day.


Drink Water - especially now because I heard an expert say that if you get a spattering of the Corona Virus in your mouth and wash it into your stomach, your stomach acids will kill it.

Before you have your morning java, drink a glass of water. The longest time you go without water is when you are asleep, so itís important to hydrate first thing in the morning. Studies show that drinking water first thing makes you feel more alert and it gives your metabolism a boost.


Exercise in some way

Make time, include some of the activity I included in the last newsletter.


Set goals and have clear objectives for the day

This used to be a weakness of mine until I started a daily "To Do" list on my phone.

It's simple to set up and it works wonders. DO IT.


Educate yourself

The extra time that you have now should be used to your advantage. A common trait among high achievers and leaders is reading and education. Reading is not only a great self-development tool, but it is proven to lower stress.

If you are not into the habit of reading, small chunks are easy to swallow.

Put a reading list together and give yourself the goal of reading at least one chapter per day as part of your daily routine.

I'll go through my very extensive golf library and suggest five good books to to read in the next newsletter.
Try all of these suggestions, you'll love the results!

Comments: TomTuckerGolf@gmail.com

Love your practice, own your swing, own your health,

Tom


---


Golf Lessons

I conduct lessons at The Plum Creek Driving Range & Practice Facility
there's a link for Plum Creek info here: http://www.tomtuckergolf.com/

Lessons are available for all ages and skill levels, please contact
me - Tom Tucker - at (716) 474 3005 or email me at TomTuckerGolf@gmail.com
for more information.

Outdoor Lessons Details and Rates:
http://www.tomtuckergolf.com/lessonrates.html

Indoor Lessons Details and Rates:
http://www.tomtuckergolf.com/indoor.html

Testimonials:
http://www.tomtuckergolf.com/testimonials.html


Sponsors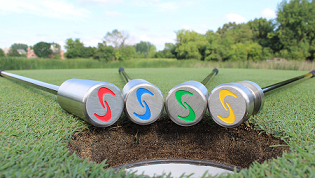 Click here SuperSpeedGolf.com to buy this swing speed training aid and increase your distance off the tee. I bought the Coaches set and I love them. Browse their site for great FREE swing speed training outlines and great FREE webinars on demand. Buying through my affiliate also helps support this free newsletter. Try 'em, you'll like them.

Plum Creek Driving Range and Simulator Outdoor range and play indoor golf on any of our 40 Simulator Courses. Call 585-993-0930 or email Mark at plumcreek4@rochester.rr.com to reserve time for simulator play or practice!

Batavia Country Club (585) 343-7600 www.bataviacc.com
Great rates, the best greens in WNY.
Golf Digest Four Star rating for public courses to play in New York State.
Tee times online or by phone in season.
FISH FRYS AT BCC and other delicious dinner specials with soup and salad bar - Fridays, 4pm - 9pm

All the best,

Tom Tucker
Teaching Pro, Plum Creek Driving Range & Practice Facility
WGTF ' "Top 100 Golf Teacher"
USGTF Class "A" Teaching Professional
IGPA Certified Golf Psychology Coach
Cell: (716) 474-3005
Email: TomTuckerGolf@gmail.com
http://www.TomTuckerGolf.com

"There are no substitutes in the quest for perfection!"
~ Ben Hogan