If you don't take action, you'll never improve.
Prepare to play your best golf by doing something now!



Tom's Featured Tip: The Yips
Lesson Comments: What Students Have To Say
Sponsors:
Plum Creek Driving Range
Batavia Country Club
SuperSpeedGolf.com Click on the link to buy this swing speed training aid and increase your distance off the tee.

TourGreens & VersaCourt Click Here To Watch Our Video

If you're interested in an artificial turf outdoor or indoor putting green, bocce court, sport court, tennis court, pet grass, etc., contact me, Tom Tucker, at (716) 474 3005 or email me at TomTuckerGolf@gmail.com for details and pricing. I'm the authorized New York State sales rep for TourGreens and VersaCourt with TourGreensWNY.com. We offer top shelf quality, and even more importantly - the best installers in the Northeast.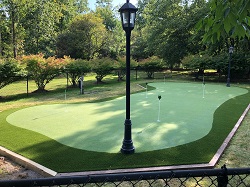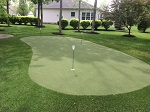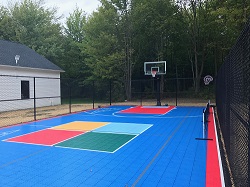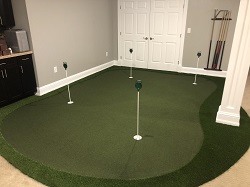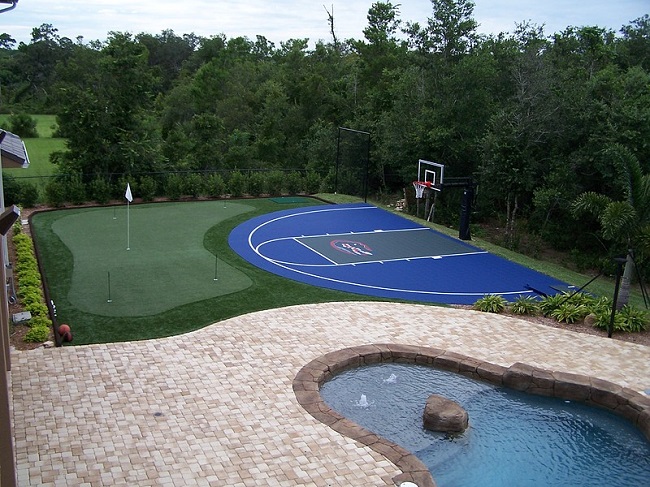 Above: Full Sized Outdoor Putting Greens, a beautiful Bocce Court, an awesome VersaCourt sports court, an Indoor Putting Green that we installed for Jerry Hughes of the Buffalo Bills, and a VersaCourt - Putting Green combination. .

If a custom made and installed putting green doesn't fit your budget, we have other options. If you are handy, or if you know someone that's handy, we offer these five economiclly priced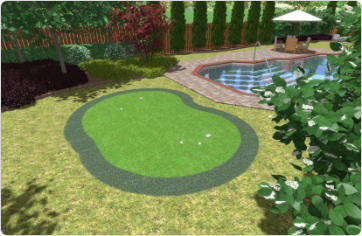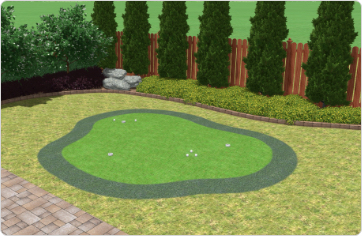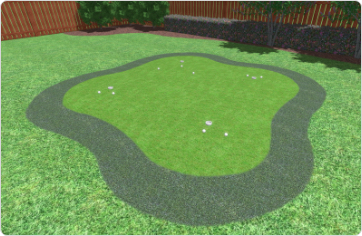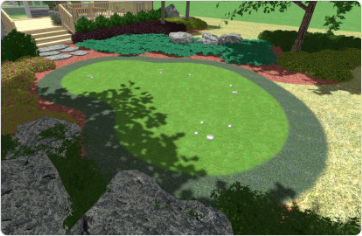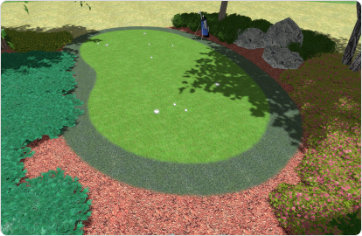 Do It Yourself Modular Putting Green Kits starting at $3,450. Click here for more information and pricing: DIY Modular Putting Green Kits


Below: The Crocbox The perfect choice for a discreet practice net in your yard.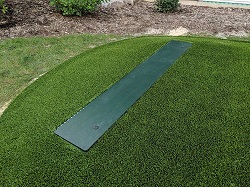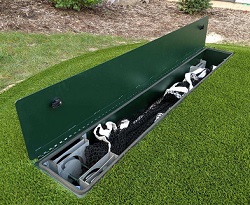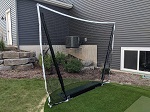 Pop it up in 45 seconds, fold it down and close the weatherproof box lid when you're done. Click Through for the exclusive TomTuckerGolf Crocbox Discount .

TourGreensWNY.com Outdoor Greens Images
TourGreensWNY.com Indoor Greens Images
TourGreensWNY.com Bocce Ball Court Images
TourGreensWNY.com VersaCourt Images

The Crocbox Click through for details on the exclusive TomTuckerGolf discount available only to my newsletter readers.


---


Buy Gift Certificates for Lessons Sample Gift Certificate

Golf lessons - Outdoor and Indoor - are available at Plum Creek. Please call me (Tom Tucker) at 716 474 3005, email me at TomTuckerGolf@gmail.com, or visit my website at http://www.tomtuckergolf.com/lessonrates.html for details.

Subscribe - http://www.tomtuckergolf.com/signup.html If you like this newsletter, please do me a favor and forward it to your friends so that they may subscribe, thanks!

The Unsubscribe link is at the bottom of this newsletter.


---


Tom's Featured Tip: The Yips

For simplicity, all advice on actual swings or drills is provided from a right handed perspective.

If you've never had the yips, well God Bless You!

They pretty much come in two varieties - putting yips and chipping yips.

I had the chipping yips once, and they just about drove me crazy. I was able to practice and think my way out of them with as little mental processing help which I'll describe below.

When I have a student come to me that has the yips, I normally do an assessment then figure out the best way to proceed. So the advice below is being given generally. It not apply to everyone that's having the problem but it should point you in the right direction.

One quick word on the putting yips - an equipment change may actually help. Some of my students with the putting yips corrected it completely by changing to very heavy putter. Another switched to a long broomstick putter and started putting with a "face on" style. A style that to this day makes more sense to me than the side set up position that we commonly see.

So what causes "the yips" ?

Most of the time, the yips are more mental than physical, mainly occurring in the short game and putting (except for Charles Barkley). It's caused by a mental interference between what you want to do (the shot) and the muscles required to do it. The effect of it can range from not being able to start the back-swing to a flinch causing thin and fat shots.

That was me, I was flinching on most my chips and skulling most of them.

In practice, a player with the yips can often perform well, which makes it even more frustrating when that same game doesn't walk it across the road. During the comfort of the practice area, a quiet mind allows them full access to their skills. On the course with the pressure higher, their mind is agitated and the pathways which take the information about the shot to the muscles are blocked by fear and overthinking.

Instead of being athletic and letting their body react to the target, they become very internal. This is characterized by a long stare down at the ball, which disconnects them from their intention and the location of the target as each second passes. The brain no longer has the necessary input to tell the muscles what to do. During the swing or stroke, there is too much control (to prevent a yip), and too much tension, which makes the movement very inconsistent.

The first thing I do with a "serial starer" is to make him or her start their swing within 1.5 seconds after they look down at the ball. I tell them that every second after that, rigor mortis starts to set in.

Over time, the player loses confidence in their ability to chip and putt. With more and more negative experiences, there is a highly negative association with those particular shots which becomes ingrained in their "belief system". The fear of it happening again causes performance anxiety which further affects the player mentally, emotionally and physiologically.

Cures for the yips

If you can implement this 3 step approach to curing the yips, you will see a big improvement over a short period of time.
Build A Process

With all of the initiated the players that I work with (yips or not), we develop a "performance process". This which becomes the measure of success for their rounds. Players with the yips become very outcome oriented - if a yip happens it represents failure in itself and it quickly damages the players confidence, ego and scores.

Whenever we measure success by the outcome, it puts a lot of pressure to achieve that outcome (in the case of the player with the yips, that outcome is not yipping). The outcome of any shot or round will always be uncertain and out of your control, however, "the process" is something that can be achieved with certainty and is 100% within your control. The brain doesn't like uncertainty and triggers the stress response to try to keep you away from it.

Focusing on certainty makes us feel safer and more comfortable.

A "process" means simple things that you can do before, during and after each shot, which maximizes your chances of success. This can also include what that player does in between shots to manage their thoughts about the yips (self-talk, body language and being more present).


Train The Subconscious Mind

The subconscious mind is the store of all your memories and associations. If you have the chipping yips and you think of chipping, there will be an automatic response which will trigger those same feelings you get when a yip happens. To cure the yips, we need to "re-wire" the brain to have a more positive relationship with that area of the game where it shows up.

This will take time but it will come down to repeating a positive story (instead of the one you might currently tell yourself), visualizations and using anchoring techniques which can then be used during your pre-shot routine. After a while, you will begin to see yourself as someone who is proficient at the short game or putting and that there is opportunity there and not fear.

Anchors and triggers. "Trigger" words (like "still head") are simply words or short phrases that "trigger" or recall behaviors. "Anchors" on the other hand, are stimuli that call forth thoughts and feelings. Like the feeling you had when you chipped a ball into the hole for a birdie or an eagle.


Practice in the right way

A player with the short game yips came to see me last year and I already had an idea of what his issues were. After working on his process and what to focus on during his pre-shot routine and during his swing, we moved on to "random" practice. By changing the requirement for each shot, he increased his engagement with his intention (external focus), instead of being focused on what his body needs to do (internal focus).

We also worked on being aware of tension in the hands and the importance of tempo.

For the last 30 minutes of the session we did a performance practice drill which put him on the edge of his comfort zone - hitting a drive, then a short game shot (to within 10ft), then a 7 iron, then another short game shot. We repeated this until he had hit 9 short game shots (in 30 mins), and he had to get 5 or more within 10 ft or face a consequence (giving me one dollar). Of course I gave him back the $3 that he paid me, but having a consequence is necessary to really practice with a purpose.

Practicing in this way trains you in a way that will place more emphasis on the process than the result, help you manage your "performance state" and become better under the pressure of the golf course.
Try some of this whether you have the yips or not.

Try all of it if you are a yipper, I think you'll like it.

Comments: TomTuckerGolf@gmail.com

Love your practice, own your swing, own your health,

Tom


---


Golf Lessons

I conduct lessons at The Plum Creek Driving Range & Practice Facility
there's a link for Plum Creek info here: http://www.tomtuckergolf.com/

Lessons are available for all ages and skill levels, please contact
me - Tom Tucker - at (716) 474 3005 or email me at TomTuckerGolf@gmail.com
for more information.

Outdoor Lessons Details and Rates:
http://www.tomtuckergolf.com/lessonrates.html

Indoor Lessons Details and Rates:
http://www.tomtuckergolf.com/indoor.html

Testimonials:
http://www.tomtuckergolf.com/testimonials.html


Sponsors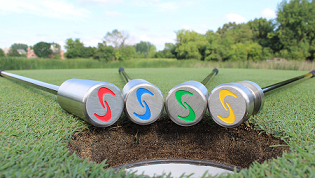 Click here SuperSpeedGolf.com to buy this swing speed training aid and increase your distance off the tee. I bought the Coaches set and I love them. Browse their site for great FREE swing speed training outlines and great FREE webinars on demand. Buying through my affiliate also helps support this free newsletter. Try 'em, you'll like them.

Plum Creek Driving Range and Simulator Outdoor range and play indoor golf on any of our 40 Simulator Courses. Call 585-993-0930 or email Mark at plumcreek4@rochester.rr.com to reserve time for simulator play or practice!

Batavia Country Club (585) 343-7600 www.bataviacc.com
Great rates, the best greens in WNY.
Golf Digest Four Star rating for public courses to play in New York State.
Tee times online or by phone in season.
FISH FRYS AT BCC and other delicious dinner specials with soup and salad bar - Fridays, 4pm - 9pm

All the best,

Tom Tucker
Teaching Pro, Plum Creek Driving Range & Practice Facility
WGTF ' "Top 100 Golf Teacher"
USGTF Class "A" Teaching Professional
IGPA Certified Golf Psychology Coach
Cell: (716) 474-3005
Email: TomTuckerGolf@gmail.com
http://www.TomTuckerGolf.com

"There are no substitutes in the quest for perfection!"
~ Ben Hogan