If you don't take action, you'll never improve.
Prepare to play your best golf by doing something now!



Tom's Featured Tip: Get The Most Out Of Your Game With Positive Self Talk
Lesson Comments: What Students Have To Say
Sponsors:
Plum Creek Driving Range
Batavia Country Club
SuperSpeedGolf.com Click on the link to buy this swing speed training aid and increase your distance off the tee.

TourGreens & VersaCourt Click Here To Watch Our Video

If you're interested in an artificial turf outdoor or indoor putting green, bocce court, sport court, tennis court, pet grass, etc., contact me, Tom Tucker, at (716) 474 3005 or email me at TomTuckerGolf@gmail.com for details and pricing. I'm the authorized New York State sales rep for TourGreens and VersaCourt with TourGreensWNY.com. We offer top shelf quality, and even more importantly - the best installers in the Northeast.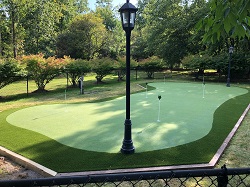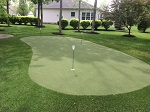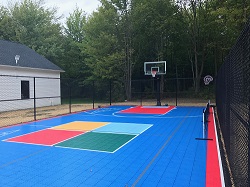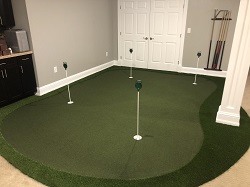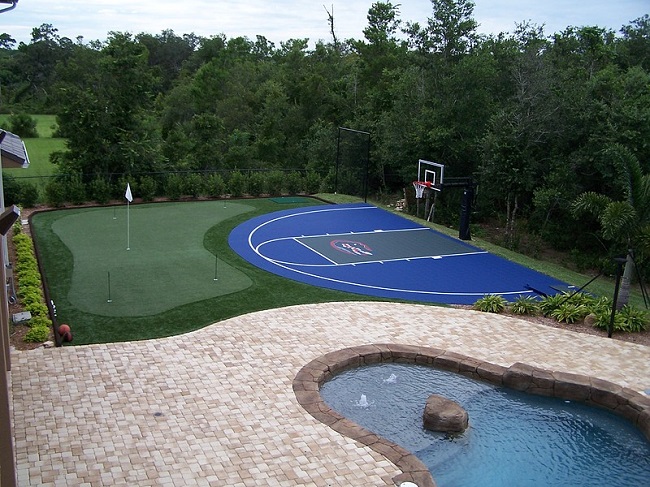 Above: Full Sized Outdoor Putting Greens, a beautiful Bocce Court, an awesome VersaCourt sports court, an Indoor Putting Green that we installed for Jerry Hughes of the Buffalo Bills, and a VersaCourt - Putting Green combination. .

If a custom made and installed putting green doesn't fit your budget, we have other options. If you are handy, or if you know someone that's handy, we offer these five economiclly priced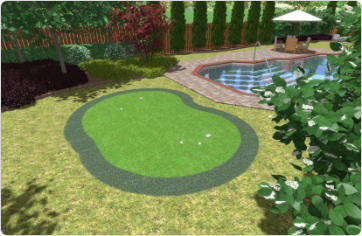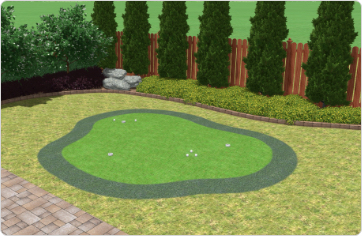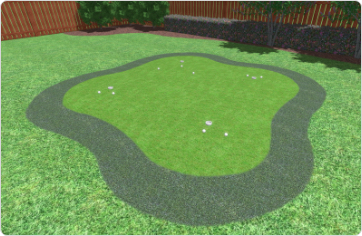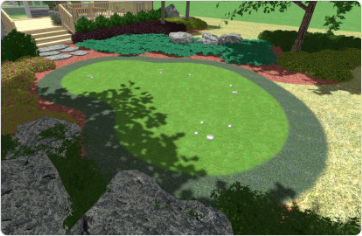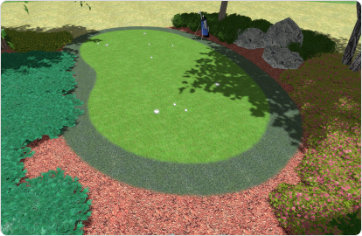 Do It Yourself Modular Putting Green Kits starting at $3,450. Click here for more information and pricing: DIY Modular Putting Green Kits


Below: The Crocbox The perfect choice for a discreet practice net in your yard.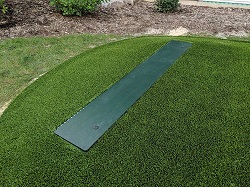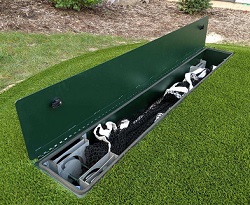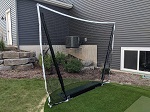 Pop it up in 45 seconds, fold it down and close the weatherproof box lid when you're done. Click Through for the exclusive TomTuckerGolf Crocbox Discount .

TourGreensWNY.com Outdoor Greens Images
TourGreensWNY.com Indoor Greens Images
TourGreensWNY.com Bocce Ball Court Images
TourGreensWNY.com VersaCourt Images

The Crocbox Click through for details on the exclusive TomTuckerGolf discount available only to my newsletter readers.


---


Buy Gift Certificates for Lessons Sample Gift Certificate

Golf lessons - Outdoor and Indoor - are available at Plum Creek. Please call me (Tom Tucker) at 716 474 3005, email me at TomTuckerGolf@gmail.com, or visit my website at http://www.tomtuckergolf.com/lessonrates.html for details.

Subscribe - http://www.tomtuckergolf.com/signup.html If you like this newsletter, please do me a favor and forward it to your friends so that they may subscribe, thanks!

The Unsubscribe link is at the bottom of this newsletter.


---


Tom's Featured Tip: Get The Most Out Of Your Game With Positive Self Talk

For simplicity, all advice on actual swings or drills is provided from a right handed perspective.

This content is from my study course when I was in the process of becoming a "IGPA Certified Golf Psychology Coach"

Personally, I'm a big believer in positive self talk, and I subscribe to actually doing the work of setting up scripts that you can draw from in pressure situations. I did it and it woerks, so don't be lazy - piut in the work and reap the rewards. I've also found mantra's to be very helpful for many of my students.

This game we love is all about preparation, but many players ignore mental preparation. Don't be one of them, do the work and be as completely prepared as possible.

What you say to yourself drives your performance on and off the course more than you would think. Positive self-talk is a force that we must harness to keep getting better.

Do you remember the interview with Brooks Koepka before the PGA Championship last year (which he won) where he told the world that he was a "big tournament player" and that he found them easier to win than regular tournaments because most of the field couldn't handle the pressure?

Some might have thought that it was an arrogant and overconfident thing to say. Saying things like that can often blow up in your face and make you look silly. But from a sports psychologist's perspective, it's clear that he's been making these statements to himself over and over again, which has made it his belief and identity as a player and helped him win an incredible 4 majors in 2 years.

Self talk can not only influence how you think, feel and behave in a particular moment, but it can change your beliefs and behaviors in the long-run. The best performers in any field are able to use the voice in their head to become more successful everyday.

Why does self-talk work?

On a basic level, it's fairly obvious. It is always going to be better to talk to yourself in a positive way than a negative way. Telling yourself how bad you are at something or how likely it is that you will fail is always going to work against you. I'm sure that when anyone tells you how well you are doing at something it feels good and gives you a lift, so it's only logical to do the same with your self-talk.

To understand why self-talk works, we need to understand more about how the mind works.

The subconscious mind - where your memories are stored, triggers your emotions, feelings and behaviors in different situations. The subconscious can also be thought of as your "belief system (what you believe you are capable of)" is a big factor in how motivated you are to improve and how you perform in the big moments.

Changing Self-belief with Self-talk

The subconscious mind is always trying to predict danger or safety based on the memories of your past. It can either hold you back (in the form of fear and self-doubt) or give you a green light to access what you have and keep getting better. But it is not only taking in everything you experience, it's also listening to what you tell it. For this reason, mental techniques such as self-talk and visualization can "program" your subconscious to change what you think and what you believe.

The stories you tell yourself everyday are shaping your future. With better self-talk, you can shape a better future.

Self-talk can turn your thoughts into beliefs

Self talk and thoughts are not the same thing. You don't have control over what thoughts appear in your mind, but you can choose your self-talk.

Even though we don't have control over thoughts appearing, with more mindfulness we have the ability to choose which of those thoughts we turn into feelings, emotions and behaviors. We also need to be aware of turning thoughts into self-talk. When you verbalize thoughts and feelings (either in your mind or out-loud), they become part of who you are.

One of the goals of my mental coaching programs, is to help players develop more self-control through awareness of their thoughts, and learning how to talk to themselves in a way that will maximize performance and self-belief.

Self-talk is a Powerful Guide in the Moment

"The quality of your life is a direct reflection of the quality of the questions you are asking yourself" - Tony Robbins

Self-talk in the form of quality questions, can give you quality answers which can bring your attention to the best thing to do and guide you in the right direction. Here are some examples:
What does a good shot look like here? (In the pre shot routine)
What can I do next to give myself the best chance of a good outcome? (At any moment in a round)
How would a champion golfer deal with this situation? (After a set-back)
What's Important Now? (At any moment in a round)
When To Use Different Types of Self talk

In most other sports, the coach is there at the side of the field or court (and during breaks), helping the athletes navigate a performance with tactical instruction, motivation or compassion, depending on what's needed.

In golf, a coach isn't allowed to talk to a player. Instead, the player needs to coach themselves with the right self-talk. Here are some examples:


If you can feel your confidence dipping, you might want to hear something motivational.
If you feel your energy levels dropping, you might want to say something which raises your intensity.
You might have some instructional self-talk which reminds you of what you need to consider during your pre shot routine.
After a bad shot, you might need some compassionate self-talk, so you don't react.
Choosing the right self-talk

When you start putting together your self-talk scripts, it's important that you think about what you would want to hear in specific situation on the golf course.

Different words can trigger different emotions for different people. Imagine yourself there in situations where self-talk will help you and think about exactly you would want to hear.

Positive Affirmations or Mantras

Every morning (or at any time) you can motivate yourself and change limiting beliefs using positive affirmations. I make positive affirmations part of my daily routine, right after my morning meditation.

Think of things that you know are great about you, that you should remind yourself of daily, and behaviors that you will need to change to achieve your goals. Here are some examples:
I thrive under pressure
I am focused on my routine and the shot in front of me whenever I play
I accept that the best way to improve my future is giving my full attention to the present moment
I am an artist around the green. I create shots in my mind and execute them
I play with intensity, strength and confidence
I am grateful for every opportunity that I get to play golf
I learn from every round no matter what the outcome
I am a big tournament player
I am strong, confident and powerful
Every day I work on the things that will make me a better player
Write your positive affirmations down and repeat them out-loud, with conviction.

Before your next round, prepare your self-talk scripts and notice how well it can help keep you in a positive mindset and focused on what will help you get the most out of your round.

Try this, you'll like it and it will really help your game.

Comments: TomTuckerGolf@gmail.com

Love your practice, own your swing, own your health,

Tom


---


Golf Lessons

I conduct lessons at The Plum Creek Driving Range & Practice Facility
there's a link for Plum Creek info here: http://www.tomtuckergolf.com/

Lessons are available for all ages and skill levels, please contact
me - Tom Tucker - at (716) 474 3005 or email me at TomTuckerGolf@gmail.com
for more information.

Outdoor Lessons Details and Rates:
http://www.tomtuckergolf.com/lessonrates.html

Indoor Lessons Details and Rates:
http://www.tomtuckergolf.com/indoor.html

Testimonials:
http://www.tomtuckergolf.com/testimonials.html


Sponsors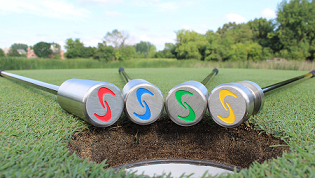 Click here SuperSpeedGolf.com to buy this swing speed training aid and increase your distance off the tee. I bought the Coaches set and I love them. Browse their site for great FREE swing speed training outlines and great FREE webinars on demand. Buying through my affiliate also helps support this free newsletter. Try 'em, you'll like them.

Plum Creek Driving Range and Simulator Outdoor range and play indoor golf on any of our 40 Simulator Courses. Call 585-993-0930 or email Mark at plumcreek4@rochester.rr.com to reserve time for simulator play or practice!

Batavia Country Club (585) 343-7600 www.bataviacc.com
Great rates, the best greens in WNY.
Golf Digest Four Star rating for public courses to play in New York State.
Tee times online or by phone in season.
FISH FRYS AT BCC and other delicious dinner specials with soup and salad bar - Fridays, 4pm - 9pm

All the best,

Tom Tucker
Teaching Pro, Plum Creek Driving Range & Practice Facility
WGTF ' "Top 100 Golf Teacher"
USGTF Class "A" Teaching Professional
IGPA Certified Golf Psychology Coach
Cell: (716) 474-3005
Email: TomTuckerGolf@gmail.com
http://www.TomTuckerGolf.com

"There are no substitutes in the quest for perfection!"
~ Ben Hogan