If you don't take action, you'll never improve.
Prepare to play your best golf by doing something now!



Tom's Featured Tip: Nutrition - Strength Supplements For Golfers
Lesson Comments: What Students Have To Say
Sponsors:
Plum Creek Driving Range
Batavia Country Club
SuperSpeedGolf.com Click on the link to buy this swing speed training aid and increase your distance off the tee.

TourGreens & VersaCourt Click Here To Watch Our Video

If you're interested in an artificial turf outdoor or indoor putting green, bocce court, sport court, tennis court, pet grass, etc., contact me, Tom Tucker, at (716) 474 3005 or email me at TomTuckerGolf@gmail.com for details and pricing. I'm the authorized New York State sales rep for TourGreens and VersaCourt with TourGreensWNY.com. We offer top shelf quality, and even more importantly - the best installers in the Northeast.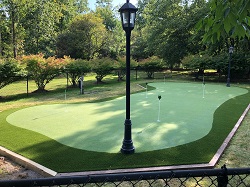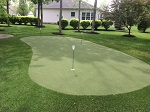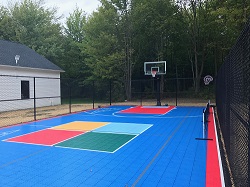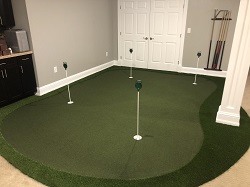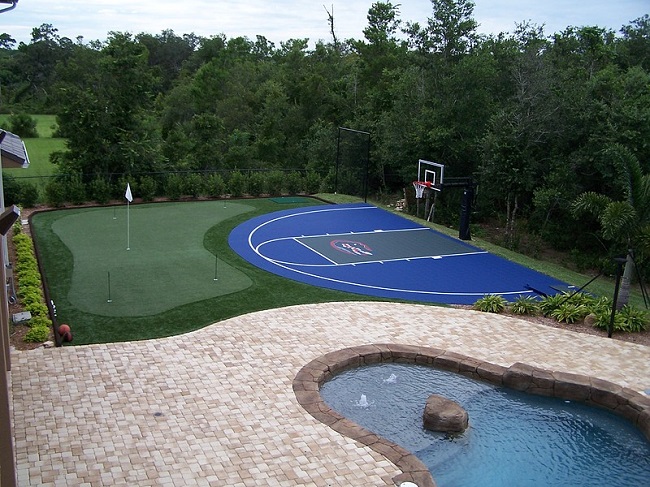 Above: Full Sized Outdoor Putting Greens, a beautiful Bocce Court, an awesome VersaCourt sports court, an Indoor Putting Green that we installed for Jerry Hughes of the Buffalo Bills, and a VersaCourt - Putting Green combination. .

If a custom made and installed putting green doesn't fit your budget, we have other options. If you are handy, or if you know someone that's handy, we offer these five economiclly priced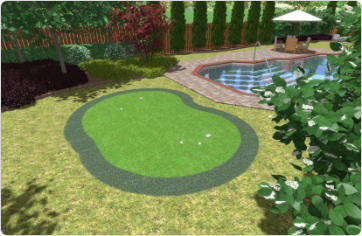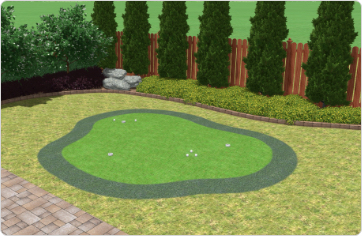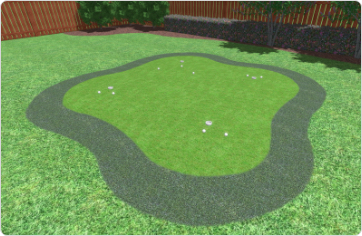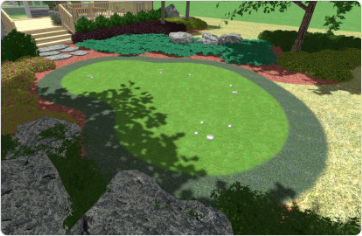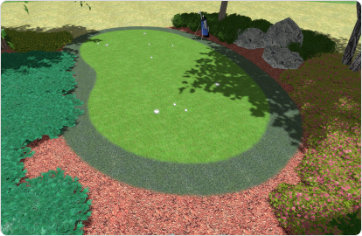 Do It Yourself Modular Putting Green Kits starting at $3,450. Click here for more information and pricing: DIY Modular Putting Green Kits


Below: The Crocbox The perfect choice for a discreet practice net in your yard.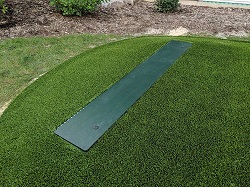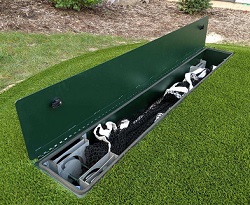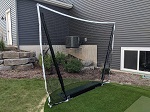 Pop it up in 45 seconds, fold it down and close the weatherproof box lid when you're done. Click Through for the exclusive TomTuckerGolf Crocbox Discount .

TourGreensWNY.com Outdoor Greens Images
TourGreensWNY.com Indoor Greens Images
TourGreensWNY.com Bocce Ball Court Images
TourGreensWNY.com VersaCourt Images

The Crocbox Click through for details on the exclusive TomTuckerGolf discount available only to my newsletter readers.


---


Buy Gift Certificates for Lessons Sample Gift Certificate

Golf lessons - Outdoor and Indoor - are available at Plum Creek. Please call me (Tom Tucker) at 716 474 3005, email me at TomTuckerGolf@gmail.com, or visit my website at http://www.tomtuckergolf.com/lessonrates.html for details.

Subscribe - http://www.tomtuckergolf.com/signup.html If you like this newsletter, please do me a favor and forward it to your friends so that they may subscribe, thanks!

The Unsubscribe link is at the bottom of this newsletter.


---


Tom's Featured Tip: Nutrition - Strength Supplements For Golfers

For simplicity, all advice on actual swings or drills is provided from a right handed perspective.

I know a lot of my readers might only want to read about pure golf tips, but strength supplementation actually is a golf tip if you want to hit the ball farther.

Ingesting some form of protein during your round will keep your body and your brain on an even keel, and it will help maintain focus on the back nine.

When I coached at the college level, I always had my guys and girl nibbling on nuts or nut mixes while they played. To this day I feel that it was a contributing factor to their success.

Here are my personal experiences with a couple of popular supplements.

I'm no spring chicken (born in 1946) but I have a decent weights setup in my basement for progressive resistance training that I use religiously for a full body workout twice per week. That's optimal for my recovery rate.

CREATINE

In the interest of trying to gain strength, I started taking creatine as a supplement to my training about a year ago. I had tried this in the past, but I found that the powders available at the time didn't dissolve well, so I got away from it.

I had a friend that was using a hydrolized form of creatine that he swore by, so I started taking it about a year ago.

I did my research first, and it said that it was a safe supplement to use as long as no kidney problems exist.

It not only tasted good, but the results in my workouts were amazing. I was making very substantial gains.

Then in a routine physical blood test in January of this year, my creatinen level was up, and it also showed a problem with a kidney.

I stopped taking the creatine, and in a blood test last week everything was back to normal - Thank God.

Needless to say, I'm not taking it any more, obviously it's not worth the risk for me.

PROTEIN SHAKES

I'm also a believer in protein shakes to maintain adequate levels of protein as I age without eating like a horse.

I had been drinking Premier Protein shakes because they gave the most bang for the buck for grams of protein per shake.

Then about a month ago, I saw some research on the worst protein drinks - and you guessed it, Premier Protein was on the list, alongside Boost and many other very popular brands. The problem was the additives for flavoring.

So I switched to a brand I saw on a Top Ten Best List - Orgain Organic Protein Nutritional Protein Shake, with 26g of grass fed protein.

As a matter of fact I'm drinking one as I write this newsletter.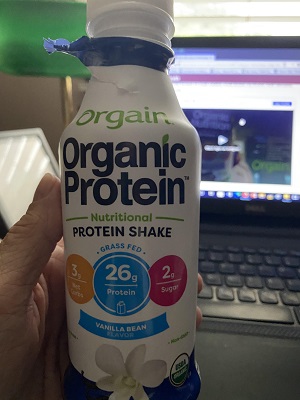 My decision was reinforced Sunday when I researched what Bryson DeChambeau has done to turn him into a stronger version of himself that's now hitting the ball longer than anyone else on Tour.

In addition to his strength training, he's been drinking 5 protein shakes per day - Orgain Organic Protein Nutritional Protein Shakes to be exact.

If they're good enough for him, they're good enough for me.

Take one to the course when you play, and start sipping it on the fourth hole. You'll find that your energy and concentration will last the full 18 holes.

Try it, you'll definitely like it.

Comments: TomTuckerGolf@gmail.com

Love your practice, own your swing, own your health,

Tom


---


Golf Lessons

I conduct lessons at The Plum Creek Driving Range & Practice Facility
there's a link for Plum Creek info here: http://www.tomtuckergolf.com/

Lessons are available for all ages and skill levels, please contact
me - Tom Tucker - at (716) 474 3005 or email me at TomTuckerGolf@gmail.com
for more information.

Outdoor Lessons Details and Rates:
http://www.tomtuckergolf.com/lessonrates.html

Indoor Lessons Details and Rates:
http://www.tomtuckergolf.com/indoor.html

Testimonials:
http://www.tomtuckergolf.com/testimonials.html


Sponsors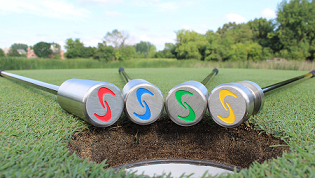 Click here SuperSpeedGolf.com to buy this swing speed training aid and increase your distance off the tee. I bought the Coaches set and I love them. Browse their site for great FREE swing speed training outlines and great FREE webinars on demand. Buying through my affiliate also helps support this free newsletter. Try 'em, you'll like them.

Plum Creek Driving Range and Simulator Outdoor range and play indoor golf on any of our 40 Simulator Courses. Call 585-993-0930 or email Mark at plumcreek4@rochester.rr.com to reserve time for simulator play or practice!

Batavia Country Club (585) 343-7600 www.bataviacc.com
Great rates, the best greens in WNY.
Golf Digest Four Star rating for public courses to play in New York State.
Tee times online or by phone in season.
FISH FRYS AT BCC and other delicious dinner specials with soup and salad bar - Fridays, 4pm - 9pm

All the best,

Tom Tucker
Teaching Pro, Plum Creek Driving Range & Practice Facility
WGTF ' "Top 100 Golf Teacher"
USGTF Class "A" Teaching Professional
IGPA Certified Golf Psychology Coach
Cell: (716) 474-3005
Email: TomTuckerGolf@gmail.com
http://www.TomTuckerGolf.com

"There are no substitutes in the quest for perfection!"
~ Ben Hogan