If you don't take action, you'll never improve.
Prepare to play your best golf by doing something now!



Tom's Featured Tip: Guidelines For Buying a New Putter
Lesson Comments: What Students Have To Say
Sponsors:
Plum Creek Driving Range
Batavia Country Club
SuperSpeedGolf.com Click on the link to buy this swing speed training aid and increase your distance off the tee.

TourGreens & VersaCourt Click Here To Watch Our Video

If you're interested in an artificial turf outdoor or indoor putting green, bocce court, sport court, tennis court, pet grass, etc., contact me, Tom Tucker, at (716) 474 3005 or email me at TomTuckerGolf@gmail.com for details and pricing. I'm the authorized New York State sales rep for TourGreens and VersaCourt with TourGreensWNY.com. We offer top shelf quality, and even more importantly - the best installers in the Northeast.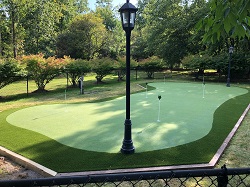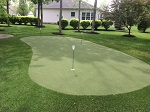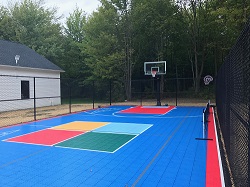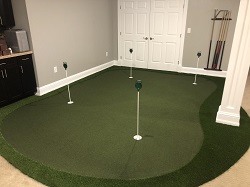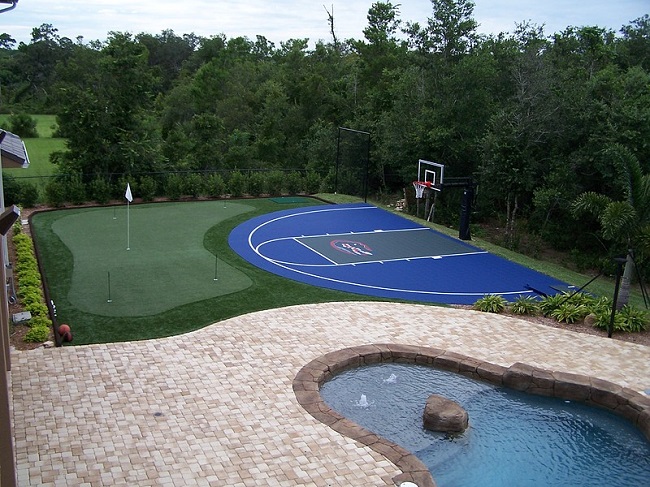 Above: Full Sized Outdoor Putting Greens, a beautiful Bocce Court, an awesome VersaCourt sports court, an Indoor Putting Green that we installed for Jerry Hughes of the Buffalo Bills, and a VersaCourt - Putting Green combination. .

Below: The Crocbox The perfect choice for a discreet practice net in your yard.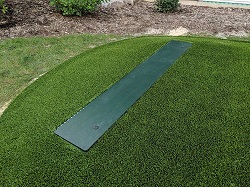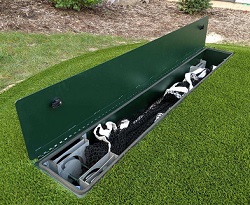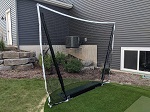 Pop it up in 45 seconds, fold it down and close the weatherproof box lid when you're done. Click Through for the exclusive TomTuckerGolf Crocbox Discount .

TourGreensWNY.com Outdoor Greens Images
TourGreensWNY.com Indoor Greens Images
TourGreensWNY.com Bocce Ball Court Images
TourGreensWNY.com VersaCourt Images

The Crocbox Click through for details on the exclusive TomTuckerGolf discount available only to my newsletter readers.


---


Buy Gift Certificates for Lessons Sample Gift Certificate

Golf lessons - Outdoor and Indoor - are available at Plum Creek. Please call me (Tom Tucker) at 716 474 3005, email me at TomTuckerGolf@gmail.com, or visit my website at http://www.tomtuckergolf.com/lessonrates.html for details.

Subscribe - http://www.tomtuckergolf.com/signup.html If you like this newsletter, please do me a favor and forward it to your friends so that they may subscribe, thanks!

The Unsubscribe link is at the bottom of this newsletter.


---


Tom's Featured Tip: Guidelines For Buying a New Putter

For simplicity, all advice on actual swings or drills is provided from a right handed perspective.

For photos and stories from this year's Junior Golf Camp at BCC, click here: 2020 BCC Junior Golf Camp

After a putting lesson last week, a student asked me what she should look for when buying a new putter.

She probably asked the right person, because I currently own 26 putters. Many are broomstick - long shafted putters, which I experimented with for a couple years before settling back on a normal length and normal stroke putter.

For what it's worth, a part of me still wants to put face-on, facing the hole with a long putter and a side saddle stroke, but I'll save that discussion for another time.

Here's are some things to keep in mind when you buy a new putter.
First of all do you really need one? Blaming the putter should be a last resort when your putting is bad, but equipment that doesn't fit your body is actually detrimental. For the record, I buy putters to test them out, but my go-to putter is an old Odyssey Two Ball.


A lot depends on your stroke when buying a putter, so before you buy a new one, make sure that you have acquired your go-to putting stroke for life. So a good putting lesson should precede a purchase if you are not 100% committed to your stroke.


It's also a good idea to get fitted for a putter to get the right length and lie angle, then have tweaks made to any good putter that you buy. OR, you can actually fit (adjust) your posture and your stance to the putter you buy if it's comfortable to do so. YES you really can do that.


Length matters in putting. The length of your putter needs to be right, and it is stroke dependent.


Lie angle - it's usually 72 degrees, give or take a degree. When you have the correct lie angle and length, the putter head should sit flat on the ground - not toe up or toe down. You can check this in a full length mirror.


Get the correct head shape. If you're torn between a blade vs. a mallet, get the mallet. Period. It would take a separate newsletter to detail the scientifically proven reasons why a mallet is better - M.O.I,. deeper C.O.G. etc. Look them up or take my word for it, I've done the research.


Most putters have a loft of 3 or 4 degrees, stick with that.


Alignment lines on the head are important - for striking the sweet spot on the ball as well as for face alignment. I have a Taylor Made Tour Spider putter like the one that Dustin Johnson uses without any lines on it. It's in my putter locker now in favor of my old trusty Odyssey Two Ball. Those two balls on the top of the putter give me the best alignment that I've ever experienced, and that includes a lot of putters.


Putter Head Weight. Look for a head weighing 350g, give or take 20g.


Balance - Face Balance or Toe Down. Folks, it really doesn't matter as long as the design has a high moment or inertia (M.O.I). Unless a putter is extremely toe down balanced, you can execute any stroke path that you want with either type of balance.


Grip Size. I favor a medium sized SuperStroke grip because it quiets down my wrists and also allows me to grip the putter with less grip pressure than a standard sized grip. . If you watch golf on TV, the best putters almost all have an oversized grip, and I recommend an oversized grip to all of my students. SuperStroke grips in particular because they won't change the swingweight that the putter was designed for.


Cost. A higher price tag DOES NOT necessarily correlate with better performance at all. I recall some research done on putter cost and performance a few years ago, and the number one rated putter was a Tommy Armor Mallet that sold for under $100. I'm not implying that ultra expensive putters are bad, just that a high price doesn't mean that they are good. I would say that you should be able to find a great new putter for under $300, and a lot less in some instances. You can always hunt a used one down on eBay for a fraction of what you would pay new, then have it tweaked to fit your stroke. That's how I got most of my collection.
Bottom line - be wise when you shop for a putter.

Comments: TomTuckerGolf@gmail.com

Love your practice, own your swing, own your health,

Tom


---


Golf Lessons

I conduct lessons at The Plum Creek Driving Range & Practice Facility
there's a link for Plum Creek info here: http://www.tomtuckergolf.com/

Lessons are available for all ages and skill levels, please contact
me - Tom Tucker - at (716) 474 3005 or email me at TomTuckerGolf@gmail.com
for more information.

Outdoor Lessons Details and Rates:
http://www.tomtuckergolf.com/lessonrates.html

Indoor Lessons Details and Rates:
http://www.tomtuckergolf.com/indoor.html

Testimonials:
http://www.tomtuckergolf.com/testimonials.html


Sponsors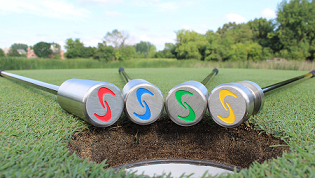 Click here SuperSpeedGolf.com to buy this swing speed training aid and increase your distance off the tee. I bought the Coaches set and I love them. Browse their site for great FREE swing speed training outlines and great FREE webinars on demand. Buying through my affiliate also helps support this free newsletter. Try 'em, you'll like them.

Plum Creek Driving Range and Simulator Outdoor range and play indoor golf on any of our 40 Simulator Courses. Call 585-993-0930 or email Mark at plumcreek4@rochester.rr.com to reserve time for simulator play or practice!

Batavia Country Club (585) 343-7600 www.bataviacc.com
Great rates, the best greens in WNY.
Golf Digest Four Star rating for public courses to play in New York State.
Tee times online or by phone in season.
FISH FRYS AT BCC and other delicious dinner specials with soup and salad bar - Fridays, 4pm - 9pm

All the best,

Tom Tucker
Teaching Pro, Plum Creek Driving Range & Practice Facility
WGTF ' "Top 100 Golf Teacher"
USGTF Class "A" Teaching Professional
IGPA Certified Golf Psychology Coach
Cell: (716) 474-3005
Email: TomTuckerGolf@gmail.com
http://www.TomTuckerGolf.com

"There are no substitutes in the quest for perfection!"
~ Ben Hogan