If you don't take action, you'll never improve.
Prepare to play your best golf by doing something now!



Tom's Featured Tip: Training For Pressure Golf
Lesson Comments: What Students Have To Say
Sponsors:
Plum Creek Driving Range
Batavia Country Club
SuperSpeedGolf.com Click on the link to buy this swing speed training aid and increase your distance off the tee.

TourGreens & VersaCourt Click Here To Watch Our Video

If you're interested in an artificial turf outdoor or indoor putting green, bocce court, sport court, tennis court, pet grass, etc., contact me, Tom Tucker, at (716) 474 3005 or email me at TomTuckerGolf@gmail.com for details and pricing. I'm the authorized New York State sales rep for TourGreens and VersaCourt with TourGreensWNY.com. We offer top shelf quality, and even more importantly - the best installers in the Northeast.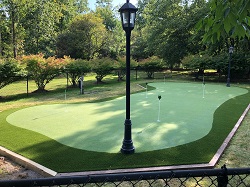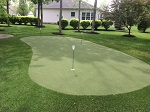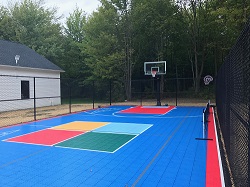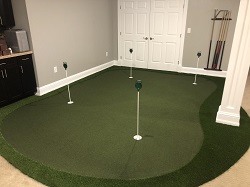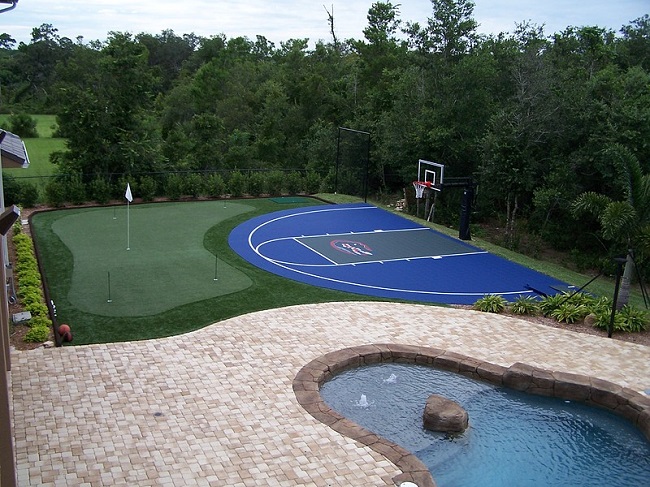 Above: Full Sized Outdoor Putting Greens, a beautiful Bocce Court, an awesome VersaCourt sports court, an Indoor Putting Green that we installed for Jerry Hughes of the Buffalo Bills, and a VersaCourt - Putting Green combination. .

Below: The Crocbox The perfect choice for a discreet practice net in your yard.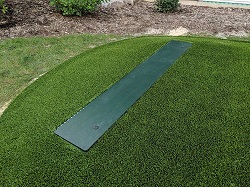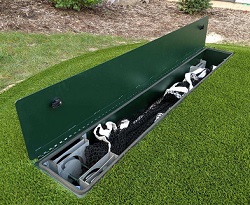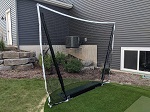 Pop it up in 45 seconds, fold it down and close the weatherproof box lid when you're done. Click Through for the exclusive TomTuckerGolf Crocbox Discount .

TourGreensWNY.com Outdoor Greens Images
TourGreensWNY.com Indoor Greens Images
TourGreensWNY.com Bocce Ball Court Images
TourGreensWNY.com VersaCourt Images

The Crocbox Click through for details on the exclusive TomTuckerGolf discount available only to my newsletter readers.


---


Buy Gift Certificates for Lessons Sample Gift Certificate

Golf lessons - Outdoor and Indoor - are available at Plum Creek. Please call me (Tom Tucker) at 716 474 3005, email me at TomTuckerGolf@gmail.com, or visit my website at http://www.tomtuckergolf.com/lessonrates.html for details.

Subscribe - http://www.tomtuckergolf.com/signup.html If you like this newsletter, please do me a favor and forward it to your friends so that they may subscribe, thanks!

The Unsubscribe link is at the bottom of this newsletter.


---


Tom's Featured Tip: Training For Pressure Golf

For simplicity, all advice on actual swings or drills is provided from a right handed perspective.

For photos and stories from this year's Junior Golf Camp at BCC, click here: 2020 BCC Junior Golf Camp

I coach a few people who had their club championships recently, and a couple of them shot scores that were way higher than they expected. Part of the problem is that they play casual golf all year long, then get thrusted into a tournament atmosphere.

Tournament golf at any level is pressure packed, and if you aren't prepared you have no shot at success.

They each contacted me independently from one another and asked why I thought that happened.

Here are some thoughts on training for pressure golf - like club championships, other tournaments, and big bet games.

Try to play under tournament conditions when you play, that means following the rules to a "T"


Try to play with players who are better than you. You will usually play up or down to the level of your competition.


Play the ball down every time you play in non-winter rules conditions, no preferred lies.


Make every putt, no gimmies ever.


When you practice have some sort of consequence for bad shots. For example, hit two poor shots in a row, do two pushups when you get home. Add them up at the range, do them all when you get home.


Another consequence could be that when hit two poor shots in a row, fine yourself $.50, and give the money to your significant other or your mom if you have no significant other, after your range practice.


At the range, 80% of your practice should be with your trouble clubs, 20% with your favorites.


When you play, fine yourself a dollar for every putt you leave short, then give the money to your significant other or your mom if you have no significant other, after your round. A pleasant side effect is how willing they will be to allow you to golf whenever you want, at least until your putting improves.


When you play, play for a little something - cash, loser buys beers, loser buys lunch, etc.


Put pressure on yourself and learn to thrive under it.
Your tournament nerves will evaporate if you do even a few of the things mentioned above.

Try it, you'll like it!

Comments: TomTuckerGolf@gmail.com

Love your practice, own your swing, own your health,

Tom


---


Golf Lessons

I conduct lessons at The Plum Creek Driving Range & Practice Facility
there's a link for Plum Creek info here: http://www.tomtuckergolf.com/

Lessons are available for all ages and skill levels, please contact
me - Tom Tucker - at (716) 474 3005 or email me at TomTuckerGolf@gmail.com
for more information.

Outdoor Lessons Details and Rates:
http://www.tomtuckergolf.com/lessonrates.html

Indoor Lessons Details and Rates:
http://www.tomtuckergolf.com/indoor.html

Testimonials:
http://www.tomtuckergolf.com/testimonials.html


Sponsors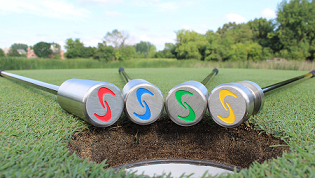 Click here SuperSpeedGolf.com to buy this swing speed training aid and increase your distance off the tee. I bought the Coaches set and I love them. Browse their site for great FREE swing speed training outlines and great FREE webinars on demand. Buying through my affiliate also helps support this free newsletter. Try 'em, you'll like them.

Plum Creek Driving Range and Simulator Outdoor range and play indoor golf on any of our 40 Simulator Courses. Call 585-993-0930 or email Mark at plumcreek4@rochester.rr.com to reserve time for simulator play or practice!

Batavia Country Club (585) 343-7600 www.bataviacc.com
Great rates, the best greens in WNY.
Golf Digest Four Star rating for public courses to play in New York State.
Tee times online or by phone in season.
FISH FRYS AT BCC and other delicious dinner specials with soup and salad bar - Fridays, 4pm - 9pm

All the best,

Tom Tucker
Teaching Pro, Plum Creek Driving Range & Practice Facility
WGTF ' "Top 100 Golf Teacher"
USGTF Class "A" Teaching Professional
IGPA Certified Golf Psychology Coach
Cell: (716) 474-3005
Email: TomTuckerGolf@gmail.com
http://www.TomTuckerGolf.com

"There are no substitutes in the quest for perfection!"
~ Ben Hogan