If you don't take action, you'll never improve.
Prepare to play your best golf by doing something now!



Tom's Featured Tip: Club Champion Fitting & What's in My Bag
Lesson Comments: What Students Have To Say
Sponsors & Affiliates:
Club Champion
Plum Creek Driving Range
Batavia Country Club
SuperSpeedGolf.com Click on the link to buy this swing speed training aid and increase your distance off the tee.

TourGreens & VersaCourt Click Here To Watch Our Video

If you're interested in an artificial turf outdoor or indoor putting green, bocce court, sport court, tennis court, pet grass, etc., contact me, Tom Tucker, at (716) 474 3005 or email me at TomTuckerGolf@gmail.com for details and pricing. I'm the authorized New York State sales rep for TourGreens and VersaCourt with TourGreensWNY.com. We offer top shelf quality, and even more importantly - the best installers in the Northeast.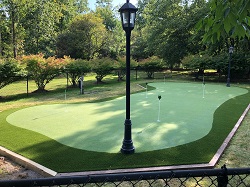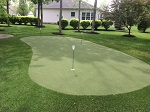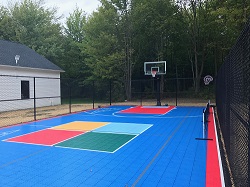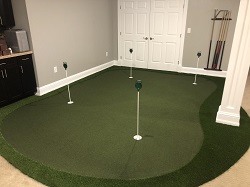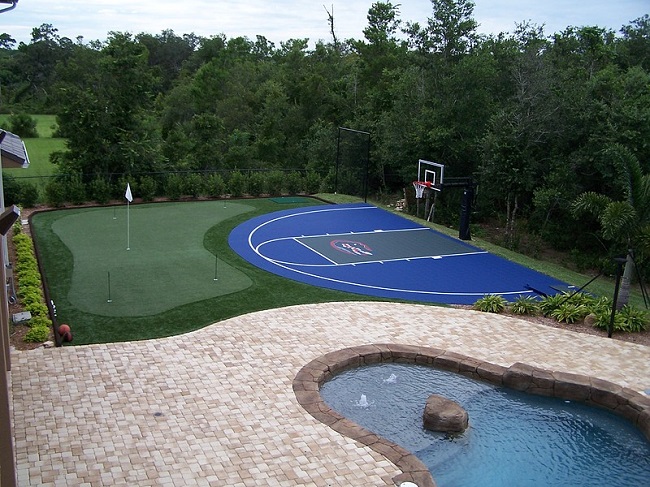 Above: Full Sized Outdoor Putting Greens, a beautiful Bocce Court, an awesome VersaCourt sports court, an Indoor Putting Green that we installed for Jerry Hughes of the Buffalo Bills, and a VersaCourt - Putting Green combination. .

Below: The Crocbox The perfect choice for a discreet practice net in your yard.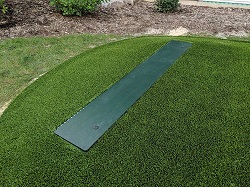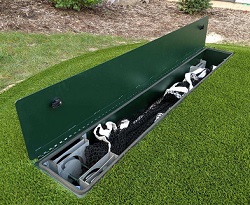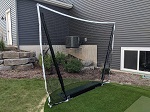 Pop it up in 45 seconds, fold it down and close the weatherproof box lid when you're done. Click Through for the exclusive TomTuckerGolf Crocbox Discount .

TourGreensWNY.com Outdoor Greens Images
TourGreensWNY.com Indoor Greens Images
TourGreensWNY.com Bocce Ball Court Images
TourGreensWNY.com VersaCourt Images

The Crocbox Click through for details on the exclusive TomTuckerGolf discount available only to my newsletter readers.


---


Buy Gift Certificates for Lessons Sample Gift Certificate

Golf lessons - Outdoor and Indoor - are available at Plum Creek. Please call me (Tom Tucker) at 716 474 3005, email me at TomTuckerGolf@gmail.com, or visit my website at http://www.tomtuckergolf.com/lessonrates.html for details.

Subscribe - http://www.tomtuckergolf.com/signup.html If you like this newsletter, please do me a favor and forward it to your friends so that they may subscribe, thanks!

The Unsubscribe link is at the bottom of this newsletter.


---


Tom's Featured Tip: Club Champion Fitting & What's in My Bag

For simplicity, all advice on actual swings or drills is provided from a right handed perspective.

For photos and stories from this year's Junior Golf Camp at BCC, click here: 2020 BCC Junior Golf Camp

========================================================

I recently received this email from a newsletter reader from South Buffalo:

"Hi Tom, you might not remember me, but you joined my buddy and me for nine holes last year at Batavia CC when you were trying to squeeze in a few holes before your afternoon lessons. You were 1 over that day then had to leave before we could talk more, and I was wondering what clubs you are playing.

Thanks, Richard from South Buffalo"


I do remember you and your buddy Richard, and I enjoyed our conversation as we played.

It turns out that your timing for this question was impeccable.

Although I was hitting the ball well that day, I ended up selling those Callaway Apex 16 irons because I just couldn't feel the heft of the club. They had a light weight UST Mamiya Recoil graphite shaft with a regular flex. It's a high quality shaft, just not right for me.

This year I have been playing my old Callaway Apex 16 irons with a stiff UST Mamiya Recoil 680 graphite shaft. I haven't been completely happy with them because I have to manipulate my hands too much to produce a slight draw, my preferred ball flight curvature. I'd rather have the draw produced by natural rotation, and this shaft feels a bit too stiff for my swing, probably low torque.

So I decided on getting new irons, or at least irons with a different flex. I was in a quandary because the regular flex graphite I had in my last set was too light, and the stiff flex was too stiff.

In my brain I was thinking that maybe a relatively light weight steel shaft, regular flex, might do the trick.

I also know that the relative stiffness of shafts varies widely from manufacturer to manufacturer.

CLUB CHAMPION

So before investing unwisely a second time, I decided to go to Club Champion for an iron fitting and get it right.

It didn't disappoint.

On Thursday 9/24 I met with Master Fitter & Builder Jeff St. John, PGA at the Club Champion facility at 1669 Pittsford Victor Rd., Suite 400, Victor NY 14564

After a 10 minute discussion, I knew that he had a high level of expertise.

I have some background in clubfitting and clubmaking, and I've been fitted before - but I wasn't impressed. I felt like I knew more than the clubfitter, and the only info I got was a rather vague recommendation on shaft flex.

That's really not enough, due to the variance in shaft manufacturing.

The reason that I decided to try Club Champion is that they have multiple shaft and head combinations available for "hands on" swings, and a TrackMan simulator. When I say multiple, I mean heads from all the major manufacturers and hundreds of different shaft options.

I went for their iron fitting, I'm happy with the rest of my bag. During the sample swings with a 6 iron, I compared swings with my current 6 iron against 4 different brand name heads of my choice, and several different shafts and shaft flex shaft options.

They used all Callaway Chrome Soft golf balls for the 90 minute fitting session.

The TrackMan simulator provided all the swing data necessary for data comparison, and it turned out that my best ball speed and most consistency was generated with a Callaway Mavrik head and a steel Nippon 850GH Parallel Regular flex shaft. I also picked up more spin and about 5 yards, but the distance gain was a secondary consideration for me. The loft on the Mavrik 6 iron is 2.5 degrees hotter than my Apex 6 iron, so that would account for the distance - but the shaft gave me great feel, and the shot dispersion was tighter with a more consistent curvature than what I'm currently playing.

My lie and length were standard.

The whole process took about an hour and a half, and the cost for an iron fitting was $150. That's a large savings over what it cost me the last time I invested in irons, then sold them at a loss because they didn't perform.

I'll mention this again because it's important: the major benefit for this type of fitting is actually comparing the different head and shaft combinations with real time swing data, so that you can nail down the shaft and head that best suits your swing.

You absolutely should get fit this way before you invest in new clubs, to not do so would just be a pure gamble with your money.

They also can make the clubs you need exactly as your fitting indicated.

If you decide to get fitted, give Jeff St John a call at work: (585) 978-8513, cell: (585) 831-2292. Tell him that I sent you and he'll take extra good care of you.

I ordered my Mavrik irons with the Nippon shafts the day after my fitting.

WHAT'S IN MY BAG

That takes us to the timely question asked by Richard, what's in my bag. It's as follows, with a little explanation for each club that may help some of you seniors in your choices:

DRIVER
Ping G410 Plus, 10.5 degrees, 48" stock stiff flex shaft. Last year I added about 8 yards with a ball change to the Titleist AVX, and picked up another 10 yards of carry with a switch to a 48" shaft. With the normal length stock shaft, I swung a regular flex, I needed to switch a stiff stock shaft because the extra length added more flex. Switching out shafts is uncomplicated and inexpensive in these days of adjustable shafts.
3 WOOD
Ping G410 3 wood, regular flex stock graphite shaft. I took it out of my bag because I felt that my swing speed wasn't sufficient to produce an optimal result. Most of you reading this fall into that same category. If your driver swing speed is 88 mph or below, put your 3 wood In your closet. My swing speed is actually a bit higher than that, but I discovered a 5 wood setup that works better for me.


As I say to all of my students: GOLF IS A GAME OF DISCOVERY
5 WOOD
I was playing a Ping G410 5 wood, regular flex stock graphite shaft, and was hitting it very well.

One day at the range, after I had sold my 3 wood and hybrid, I decided to put a stock stiff driver shaft on my 5 wood. The results were pretty amazing. I discovered that I was shaping the flight with a high draw (on my good strikes), and the ball was landing where a good 3 wood strike should land relative to my driver carry distance. That club setup is now in my bag.


GOLF IS A GAME OF DISCOVERY
HYBRIDS
I had a Ping G410 19* hybrid in my Bag, but I never really liked the look of it. Part of the problem was that I don't like the "wood" type look of the modern hybrid. So I sold it and hunted down two old Adams Idea Pro Mini hybrids on eBay, a 19* and 23*, stiff stock graphite shafts. I love them, and they gap great between my 5 wood and irons. Remember when I said that not all flexes are representative of their true flex? My experience has shown that the Adams graphite shaft flexes were a bit softer than other manufacturer's, and their stiff shafts play more like a firm, which fits my swing fine. PLUS I feel 100% more confident looking down at the head, which has about a "half wood" size shape. Hunt one down on eBay to see what I mean.
IRONS
5,6,7,8,9,PW, AW I'm switching from the Callaway Apex stiff graphite 4-PW to the Callaway Mavrik 5-PW-AW regular flex Nippon steel shaft. The 5-PW and AW in the Mavrik approximate the same lofts as each lower club in the Apex, with a bit higher spin rate and a tighter shot dispersion.
PUTTER
I own over 20 putters, but I've finally settled on one of my oldest - my Odyssey Two Ball, which I custom fitted to myself. I've promised myself that I'm through experimenting with putters. (I'll let you know which one I buy next 😀)
WEDGES
Ping Glide 50*. 54*, 56*, 58* only two in my bag at a time, depending on course and conditions.
BALL
Titleist AVX for the long par 4's and par 5's, and all holes on high wind days.
Titleist ProV1 for par 3's under normal weather conditions.
I hope my rationale for clubs, shafts, club shaft combinations, and ball choices might help you set your bag up to your strengths.

If you are having trouble deciding. get fitted at Club Champion instead if wasting money on clubs that are not suitable for your own swing.

Try it, you'll like it - I did for sure.

Comments: TomTuckerGolf@gmail.com

Love your practice, own your swing, own your health,

Tom


---


Golf Lessons

I conduct lessons at The Plum Creek Driving Range & Practice Facility
there's a link for Plum Creek info here: http://www.tomtuckergolf.com/

Lessons are available for all ages and skill levels, please contact
me - Tom Tucker - at (716) 474 3005 or email me at TomTuckerGolf@gmail.com
for more information.

Outdoor Lessons Details and Rates:
http://www.tomtuckergolf.com/lessonrates.html

Indoor Lessons Details and Rates:
http://www.tomtuckergolf.com/indoor.html

Testimonials:
http://www.tomtuckergolf.com/testimonials.html


Sponsors and Affiliates

Club Champion Don't waste another dollar on clubs until you've gone through a fitting at Club Champion, 1669 Pittsford Victor Rd., Suite 400, Victor NY 14564. Call Master Fitter & Builder Jeff St. John. PGA work: (585) 978-8513, cell: (585) 831-2292 to schedule your fitting today! Mention my name and you'll get special attention.

Plum Creek Driving Range and Simulator Outdoor range and play indoor golf on any of our 40 Simulator Courses. Call 585-993-0930 or email Mark at plumcreek4@rochester.rr.com to reserve time for simulator play or practice!

Batavia Country Club (585) 343-7600 www.bataviacc.com
Great rates, the best greens in WNY.
Golf Digest Four Star rating for public courses to play in New York State.
Tee times online or by phone in season.
FISH FRYS AT BCC and other delicious dinner specials with soup and salad bar - Fridays, 4pm - 9pm

All the best,

Tom Tucker
Teaching Pro, Plum Creek Driving Range & Practice Facility
WGTF ' "Top 100 Golf Teacher"
USGTF Class "A" Teaching Professional
IGPA Certified Golf Psychology Coach
Cell: (716) 474-3005
Email: TomTuckerGolf@gmail.com
http://www.TomTuckerGolf.com

"There are no substitutes in the quest for perfection!"
~ Ben Hogan