If you don't take action, you'll never improve.
Prepare to play your best golf by doing something now!



Tom's Featured Tip: Little Things Can Make A Big Difference - Green Composition
Lesson Comments: What Students Have To Say
Sponsors & Affiliates:
Club Champion
Plum Creek Driving Range
Batavia Country Club
SuperSpeedGolf.com Click on the link to buy this swing speed training aid and increase your distance off the tee.

TourGreens & VersaCourt Click Here To Watch Our Video

If you're interested in an artificial turf outdoor or indoor putting green, bocce court, sport court, tennis court, pet grass, etc., contact me, Tom Tucker, at (716) 474 3005 or email me at TomTuckerGolf@gmail.com for details and pricing. I'm the authorized New York State sales rep for TourGreens and VersaCourt with TourGreensWNY.com. We offer top shelf quality, and even more importantly - the best installers in the Northeast.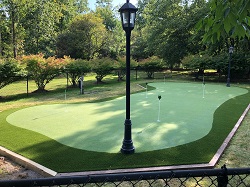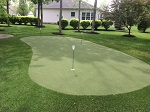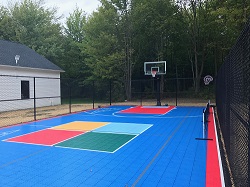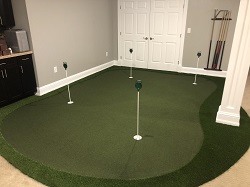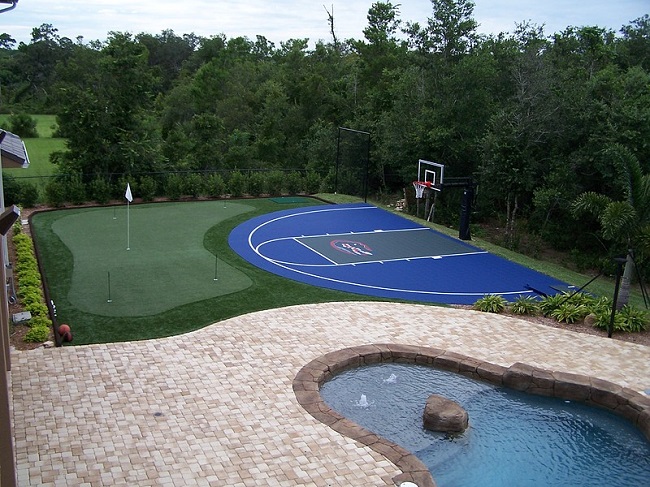 Above: Full Sized Outdoor Putting Greens, a beautiful Bocce Court, an awesome VersaCourt sports court, an Indoor Putting Green that we installed for Jerry Hughes of the Buffalo Bills, and a VersaCourt - Putting Green combination. .

Below: The Crocbox The perfect choice for a discreet practice net in your yard.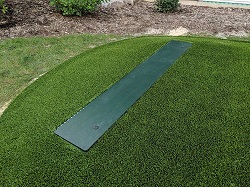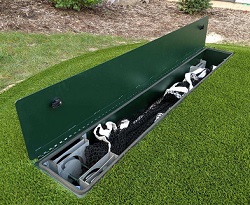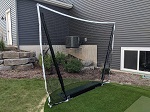 Pop it up in 45 seconds, fold it down and close the weatherproof box lid when you're done. Click Through for the exclusive TomTuckerGolf Crocbox Discount .

TourGreensWNY.com Outdoor Greens Images
TourGreensWNY.com Indoor Greens Images
TourGreensWNY.com Bocce Ball Court Images
TourGreensWNY.com VersaCourt Images

The Crocbox Click through for details on the exclusive TomTuckerGolf discount available only to my newsletter readers.


---


Buy Gift Certificates for Lessons Sample Gift Certificate

Golf lessons - Outdoor and Indoor - are available at Plum Creek. Please call me (Tom Tucker) at 716 474 3005, email me at TomTuckerGolf@gmail.com, or visit my website at http://www.tomtuckergolf.com/lessonrates.html for details.

Subscribe - http://www.tomtuckergolf.com/signup.html If you like this newsletter, please do me a favor and forward it to your friends so that they may subscribe, thanks!

The Unsubscribe link is at the bottom of this newsletter.


---


Tom's Featured Tip: Little Things Can Make A Big Difference - Green Composition

For simplicity, all advice on actual swings or drills is provided from a right handed perspective.

For photos and stories from the 2020 Junior Golf Camp at BCC, click here: 2020 BCC Junior Golf Camp

========================================================

This is one of those "a little knowledge goes a long way" tips.

Understanding the composition of greens will definitely help you read putts more accurately.

When I go to Florida and play golf with my brother, I pay very close attention to the grain in the green. Because of the types of grass on the greens there, the grain has a much greater effect on putts than when I play in Western New York.

Applying the information in this article will help you gauge the speed and break of your putts correctly.

There are four types of grass used on putting greens:
Bermuda
Paspalum
Bent
and Poa Annua
.
Each has distinct characteristics and grains that affect the way your putts roll. Understanding them will help you read putts better.

So, before teeing off at any course, find out what kind, or kinds, of grass are used on the greens. Sometimes there's a mixture or blending. Ask on the phone when you make your tee time.

For example, on a course in San Diego, CA, with greens composed of Bent and Poa Annua grass, here's the analysis you would go through:
Bent and Poa Annua grass grow toward the setting sun.
The grain of bent grass flows in the direction of water drainage.
Looking down grain of Bent and Poa Annua grass will appear shiny. This promotes a faster roll.
Looking into the grain of Bent and Poa Annua grass will appear dark. This promotes a slower roll.
The cross grain of Bent and Poa Annua grass will bend putts down grain.
Remember to compensate for these factors and your putting will definitely improve.

The bottom line is that every little nuance for improving putting needs to be considered when you play.

Accurate putting begins by recognizing the type of grass, or grasses, of the putting green surfaces. Understanding the distinct characteristics of each will allow maximum readability and fewer three putts.

I can't overstate the importance of knowing the nuances associated with the different types of grass everywhere you play.

It's the difference between putts made and putts missed.

Try it, you'll definitely like it!

Comments: TomTuckerGolf@gmail.com

Love your practice, own your swing, own your health,

Tom


---


Golf Lessons

I conduct lessons at The Plum Creek Driving Range & Practice Facility
there's a link for Plum Creek info here: http://www.tomtuckergolf.com/

Lessons are available for all ages and skill levels, please contact
me - Tom Tucker - at (716) 474 3005 or email me at TomTuckerGolf@gmail.com
for more information.

Outdoor Lessons Details and Rates:
http://www.tomtuckergolf.com/lessonrates.html

Indoor Lessons Details and Rates:
http://www.tomtuckergolf.com/indoor.html

Testimonials:
http://www.tomtuckergolf.com/testimonials.html


Sponsors and Affiliates

Club Champion Don't waste another dollar on clubs until you've gone through a fitting at Club Champion, 1669 Pittsford Victor Rd., Suite 400, Victor NY 14564. Call Master Fitter & Builder Jeff St. John. PGA work: (585) 978-8513, cell: (585) 831-2292 to schedule your fitting today! Mention my name and you'll get special attention.

Plum Creek Driving Range and Simulator Outdoor range and play indoor golf on any of our 40 Simulator Courses. Call 585-993-0930 or email Mark at plumcreek4@rochester.rr.com to reserve time for simulator play or practice!

Batavia Country Club (585) 343-7600 www.bataviacc.com
Great rates, the best greens in WNY.
Golf Digest Four Star rating for public courses to play in New York State.
Tee times online or by phone in season.
FISH FRYS AT BCC and other delicious dinner specials with soup and salad bar - Fridays, 4pm - 9pm

All the best,

Tom Tucker
Teaching Pro, Plum Creek Driving Range & Practice Facility
WGTF ' "Top 100 Golf Teacher"
USGTF Class "A" Teaching Professional
IGPA Certified Golf Psychology Coach
Cell: (716) 474-3005
Email: TomTuckerGolf@gmail.com
http://www.TomTuckerGolf.com

"There are no substitutes in the quest for perfection!"
~ Ben Hogan