If you don't take action, you'll never improve.
Prepare to play your best golf by doing something now!



Tom's Featured Tip: Want To Spin It Like The Pro's? Try a Paintless Golf Ball
Lesson Comments: What Students Have To Say
Sponsors & Affiliates:
Club Champion
Plum Creek Driving Range
Batavia Country Club
SuperSpeedGolf.com Click on the link to buy this swing speed training aid and increase your distance off the tee.

TourGreens & VersaCourt Click Here To Watch Our Video

If you're interested in an artificial turf outdoor or indoor putting green, bocce court, sport court, tennis court, pet grass, etc., contact me, Tom Tucker, at (716) 474 3005 or email me at TomTuckerGolf@gmail.com for details and pricing. I'm the authorized New York State sales rep for TourGreens and VersaCourt with TourGreensWNY.com. We offer top shelf quality, and even more importantly - the best installers in the Northeast.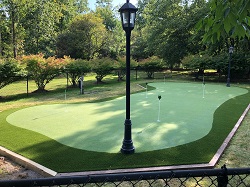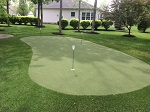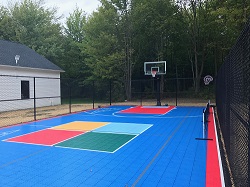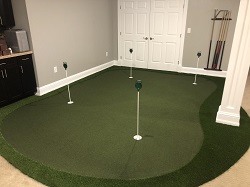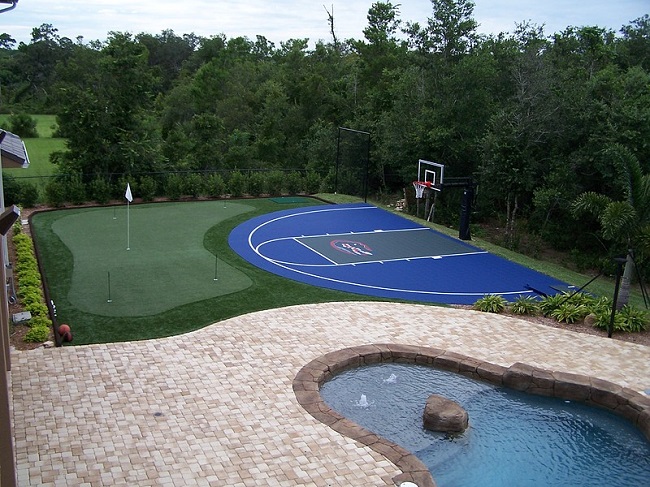 Above: Full Sized Outdoor Putting Greens, a beautiful Bocce Court, an awesome VersaCourt sports court, an Indoor Putting Green that we installed for Jerry Hughes of the Buffalo Bills, and a VersaCourt - Putting Green combination. .

Below: The Crocbox The perfect choice for a discreet practice net in your yard.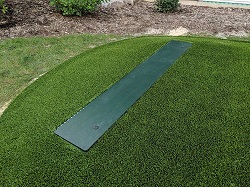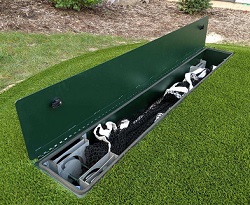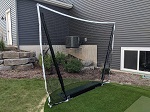 Pop it up in 45 seconds, fold it down and close the weatherproof box lid when you're done. Click Through for the exclusive TomTuckerGolf Crocbox Discount .

TourGreensWNY.com Outdoor Greens Images
TourGreensWNY.com Indoor Greens Images
TourGreensWNY.com Bocce Ball Court Images
TourGreensWNY.com VersaCourt Images

The Crocbox Click through for details on the exclusive TomTuckerGolf discount available only to my newsletter readers.


---


Buy Gift Certificates for Lessons Sample Gift Certificate

Golf lessons - Outdoor and Indoor - are available at Plum Creek. Please call me (Tom Tucker) at 716 474 3005, email me at TomTuckerGolf@gmail.com, or visit my website at http://www.tomtuckergolf.com/lessonrates.html for details.

Subscribe - http://www.tomtuckergolf.com/signup.html If you like this newsletter, please do me a favor and forward it to your friends so that they may subscribe, thanks!

The Unsubscribe link is at the bottom of this newsletter.


---


Tom's Featured Tip: Want To Spin It Like The Pro's? Try a Paintless Golf Ball

For simplicity, all advice on actual swings or drills is provided from a right handed perspective.

For photos and stories from the 2020 Junior Golf Camp at BCC, click here: 2020 BCC Junior Golf Camp

========================================================

Everyone "oohs" and "aahs" when the pro's hit a wedge shot that sucks back 20 feet, and many amateurs feel that type of shot would be impossible to pull off.

While it's true that it takes a good wedge, a good strike, a good release, and the right type of ball to accomplish that, one of these factors just changed.

The right ball used to be a ball with the right properties for spin, but now there's a totally new ball concept that will give max spin.

A paintless golf ball.

I read on MYGOLFSPY that Wilson just introduced the first paintless ball that I've ever heard of for retail sale - The Wilson Staff Model R Golf Ball. By the way, I am getting nothing from Wilson to mention this ball, it's simply an intriguing new twist on equipment.

It's a completely raw/unfinished golf ball. It it has neither paint not a clear-coat protective layer,and it's said to launch lower and spin more than the standard Staff Model ball.

The typical process for finishing urethane golf balls goes something like this:
The ball is painted,
then stamped (logos, player numbers, geometric patterns, etc.),
and, finally, a protective clear coat is applied to give the ball a glossy look and protect against scratches and scuffing.
With the Wilson Staff Model R, Wilson skips steps 1 and 3 entirely. Seams are polished, the raw balls are stamped, boxed and shipped to retailers.

How paint affects the flight of a golf ball.

Dimples drive the aerodynamics of a golf ball. Paint coats the dimples. Therefore, paint has the potential to impact and disrupt the aerodynamic performance of the golf ball.

Every golf ball manufacturer is aware of this, so every manufacturer accounts for the thickness of the paint layers when it designs dimples.

Perfection is not always achieved.

On those occasions when paint isn't applied to the prescribed thickness and, especially when it isn't applied evenly, the ball isn't going to fly as intended. When paint isn't perfect, it can be the difference between hitting or missing the green on a 200-yard shot.

Wilsonís data suggests that its paintless Staff Model R provides tighter dispersion than competitorsí (and presumably, its own) painted balls.

Notwithstanding the lack of paint, the Wilson Staff Model R golf ball is the same as the current white Staff Model. Itís a Wilson-designed golf ball (including the dimple pattern) manufactured by Foremost in Taiwan, one of the leading golf factories in Asia.

The current ball compression is 98. That puts it solidly in the firm category alongside balls like the Titleist Pro V1x, RZN HS-Tour, and the TaylorMade TP5x.

The lack of paint has performance implications. Despite being fundamentally the same as the standard Staff Model, you can expect the Staff Model R to perform a bit differently. With that in mind, Wilson is positioning the Staff Model R as a performance alternative to the standard model, not just a cosmetic one.

The lack of finish creates a bit more friction between ball and club throughout the bag. Because of that, the Staff Model R can be expected to launch lower and produce more spin throughout the bag.

The upside is youíre going to get more stopping power on approach shots and greenside play. The downside is youíre going to generate more spin off the driver, which typically means shorter drives that potentially stray a bit further offline.

The durability of the Wilson Staff Model R. To some degree, paint and clear coat exists to protect the ball but neither is essential to the design of a golf ball.

When a ball gets a minor scuff or scrape, itís typically in the paint layers. Urethane is more durable than paint so Wilson contends the Staff Model R will prove more resilient to the minor damage that most golfers associate with durability.

But donít expect the Staff Model R to look as good as new for more than a hole or few.

Without the protective layers, numbers and logos are likely going to wear and stains from grass and dirt are going to impregnate the urethane. Whether that means the ball looks unpleasantly dirty or, as Wilson suggests, will develop a cool patina, is entirely golfer dependent.

The overall bottom line for whether this ball fits your game or not it is this:
If you are a low spin player that likes the thought of more stopping power, it might be worth a shot.
If you are currently a high spin player, it probably won't suit your game.
The ball carries a premium ball price tag - $49.95 a dozen.

What am I going to do?

I'm a medium spin player. My wedges stop on the green, and they back the ball up a little once in awhile. My swing speed also doesn't match well with a high compression ball. Having said all of that, my curiosity is trumping everythng else - I've got to give them a shot just to see what happens.

Try it, you might like it!

Comments: TomTuckerGolf@gmail.com

Love your practice, own your swing, own your health,

Tom


---


Golf Lessons

I conduct lessons at The Plum Creek Driving Range & Practice Facility
there's a link for Plum Creek info here: http://www.tomtuckergolf.com/

Lessons are available for all ages and skill levels, please contact
me - Tom Tucker - at (716) 474 3005 or email me at TomTuckerGolf@gmail.com
for more information.

Outdoor Lessons Details and Rates:
http://www.tomtuckergolf.com/lessonrates.html

Indoor Lessons Details and Rates:
http://www.tomtuckergolf.com/indoor.html

Testimonials:
http://www.tomtuckergolf.com/testimonials.html


Sponsors and Affiliates

Club Champion Don't waste another dollar on clubs until you've gone through a fitting at Club Champion, 1669 Pittsford Victor Rd., Suite 400, Victor NY 14564. Call Master Fitter & Builder Jeff St. John. PGA work: (585) 978-8513, cell: (585) 831-2292 to schedule your fitting today! Mention my name and you'll get special attention.

Plum Creek Driving Range and Simulator Outdoor range and play indoor golf on any of our 40 Simulator Courses. Call 585-993-0930 or email Mark at plumcreek4@rochester.rr.com to reserve time for simulator play or practice!

Batavia Country Club (585) 343-7600 www.bataviacc.com
Great rates, the best greens in WNY.
Golf Digest Four Star rating for public courses to play in New York State.
Tee times online or by phone in season.
FISH FRYS AT BCC and other delicious dinner specials with soup and salad bar - Fridays, 4pm - 9pm

All the best,

Tom Tucker
Teaching Pro, Plum Creek Driving Range & Practice Facility
WGTF ' "Top 100 Golf Teacher"
USGTF Class "A" Teaching Professional
IGPA Certified Golf Psychology Coach
Cell: (716) 474-3005
Email: TomTuckerGolf@gmail.com
http://www.TomTuckerGolf.com

"There are no substitutes in the quest for perfection!"
~ Ben Hogan