If you don't take action, you'll never improve.
Prepare to play your best golf by doing something now!



Tom's Featured Tip: Confidence In Golf (and Life)
Lesson Comments: What Students Have To Say
Sponsors & Affiliates:
Club Champion
Plum Creek Driving Range
Batavia Country Club
SuperSpeedGolf.com Click on the link to buy this swing speed training aid and increase your distance off the tee.

TourGreens & VersaCourt Click Here To Watch Our Video

If you're interested in an artificial turf outdoor or indoor putting green, bocce court, sport court, tennis court, pet grass, etc., contact me, Tom Tucker, at (716) 474 3005 or email me at TomTuckerGolf@gmail.com for details and pricing. I'm the authorized New York State sales rep for TourGreens and VersaCourt with TourGreensWNY.com. We offer top shelf quality, and even more importantly - the best installers in the Northeast.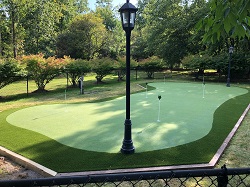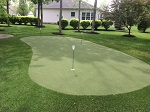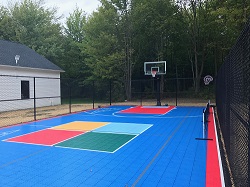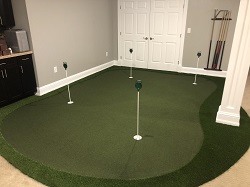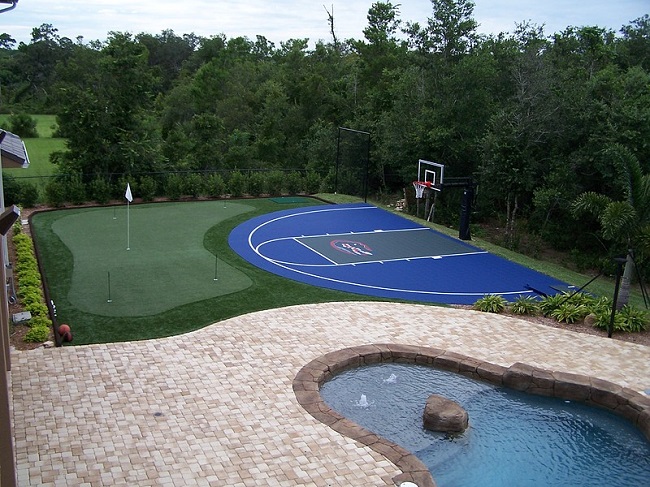 Above: Full Sized Outdoor Putting Greens, a beautiful Bocce Court, an awesome VersaCourt sports court, an Indoor Putting Green that we installed for Jerry Hughes of the Buffalo Bills, and a VersaCourt - Putting Green combination. .

Below: The Crocbox The perfect choice for a discreet practice net in your yard.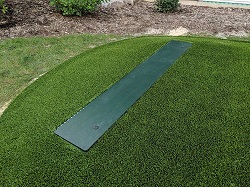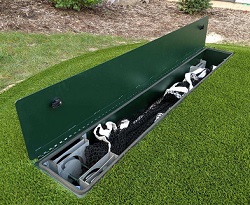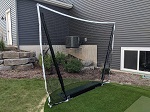 Pop it up in 45 seconds, fold it down and close the weatherproof box lid when you're done. Click Through for the exclusive TomTuckerGolf Crocbox Discount .

TourGreensWNY.com Outdoor Greens Images
TourGreensWNY.com Indoor Greens Images
TourGreensWNY.com Bocce Ball Court Images
TourGreensWNY.com VersaCourt Images

The Crocbox Click through for details on the exclusive TomTuckerGolf discount available only to my newsletter readers.


---


Buy Gift Certificates for Lessons Sample Gift Certificate

Golf lessons - Outdoor and Indoor - are available at Plum Creek. Please call me (Tom Tucker) at 716 474 3005, email me at TomTuckerGolf@gmail.com, or visit my website at http://www.tomtuckergolf.com/lessonrates.html for details.

Subscribe - http://www.tomtuckergolf.com/signup.html If you like this newsletter, please do me a favor and forward it to your friends so that they may subscribe, thanks!

The Unsubscribe link is at the bottom of this newsletter.


---


Tom's Featured Tip: Confidence In Golf (and Life)

For simplicity, all advice on actual swings or drills is provided from a right handed perspective.

For photos and stories from the 2020 Junior Golf Camp at BCC, click here: 2020 BCC Junior Golf Camp

========================================================

A lot of players think that either you have confidence or not, but confidence can actually be developed and nurtured.

It's a skill that can actually be worked on daily, and it's absolutely worth the effort.

Here are a few of my favorite confidence building methods.
Self Talk

One great method for building self confidence is self talk.

I'm not talking about thoughts, I'm talking about words. Thoughts happen to us, whereas self talk is a choice.

The right self talk gets you into a positive frame of mind to play, helps you focus, and motivates you to play your best. Here's how to create self talk scripts: Self Talk Explained

If you are truly serious about building confidence, self talk scripts are indispensable. Create one or two for yourself, use them each day for two weeks, and you'll be amazed at the results.


Train For Optimism

Remind yourself of your good swings, shots, and results from the past. Top performers in any field believe that something good is going to happen next. That's why Michael Jordan always wanted the ball when the game was in the line.

There's no reason that you can't think that way too.


Mental Imagery

Before each round (and also at the start of each day) see yourself as the player you want to be, and see the success that goes along with that success.

All of the top athletes do a mental rehearsal of their performance before doing it for real.

Pre round routines are a key factor in game improvement and realizing your long term goals.


Develop Self Trust.

Trust yourself to do the things that you intend to do. Keeping small promises to yourself each day leads to big changes in self trust, self confidence, and building good habits.

I heard a four star Army General offer this doable tip for building good habits: make your bed first thing as soon as you get up.

If you aren't doing that now, try it and I'll personally promise you that you'll experience a more organized frame of mind for the rest of your day. For real.


Preparation

I've saved the best for last.

Preparation makes you feel like you've earned the right to be successful.

It's an indispensable quality for a confident, organized frame of mind.

It's in my life now, but it wasn't always that way.

When I was 18 I had a scholarship to UB, but by November of my first semester I joined the Navy because I was flunking out.

I found out that shooting pool and playing pinochle at the student union in Norton Hall was not optimal preparation for exams. In my defense, after I got out of the Navy, I went back to school part time and never got less than an "A" on any course - because I prepared to the "nth" degree.

Whether it's for an exam or a competitive round of golf, there's no better feeling than knowing that you're as prepared as you can be. Your self confidence peaks.

"Itís not the will to win that matters, everyone has that. Itís the will to prepare to win that matters." Paul Bear Bryant

Develop your will to prepare, then just do it!


Pick one or two or all of the ideas above and work them into your golf game and your life. I guarantee that you'll like the results.

Comments: TomTuckerGolf@gmail.com

Love your practice, own your swing, own your health,

Tom


---


Golf Lessons

I conduct lessons at The Plum Creek Driving Range & Practice Facility
there's a link for Plum Creek info here: http://www.tomtuckergolf.com/

Lessons are available for all ages and skill levels, please contact
me - Tom Tucker - at (716) 474 3005 or email me at TomTuckerGolf@gmail.com
for more information.

Outdoor Lessons Details and Rates:
http://www.tomtuckergolf.com/lessonrates.html

Indoor Lessons Details and Rates:
http://www.tomtuckergolf.com/indoor.html

Testimonials:
http://www.tomtuckergolf.com/testimonials.html


Sponsors and Affiliates

Club Champion Don't waste another dollar on clubs until you've gone through a fitting at Club Champion, 1669 Pittsford Victor Rd., Suite 400, Victor NY 14564. Call Master Fitter & Builder Jeff St. John. PGA work: (585) 978-8513, cell: (585) 831-2292 to schedule your fitting today! Mention my name and you'll get special attention.

Plum Creek Driving Range and Simulator Outdoor range and play indoor golf on any of our 40 Simulator Courses. Call 585-993-0930 or email Mark at plumcreek4@rochester.rr.com to reserve time for simulator play or practice!

Batavia Country Club (585) 343-7600 www.bataviacc.com
Great rates, the best greens in WNY.
Golf Digest Four Star rating for public courses to play in New York State.
Tee times online or by phone in season.
FISH FRYS AT BCC and other delicious dinner specials with soup and salad bar - Fridays, 4pm - 9pm

All the best,

Tom Tucker
Teaching Pro, Plum Creek Driving Range & Practice Facility
WGTF ' "Top 100 Golf Teacher"
USGTF Class "A" Teaching Professional
IGPA Certified Golf Psychology Coach
Cell: (716) 474-3005
Email: TomTuckerGolf@gmail.com
http://www.TomTuckerGolf.com

"There are no substitutes in the quest for perfection!"
~ Ben Hogan