If you don't take action, you'll never improve.
Prepare to play your best golf by doing something now!



Tom's Featured Tip: Nutrition Formula For Better Scoring
Lesson Comments: What Students Have To Say
Sponsors & Affiliates:
Club Champion
Plum Creek Driving Range
Batavia Country Club

Click here SuperSpeedGolf.com to buy this swing speed training aid and increase your distance off the tee.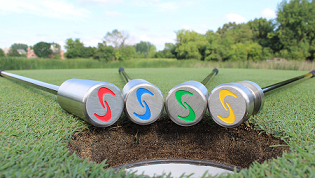 I bought the Coaches set and I love working out with them. Browse their site for great FREE swing speed training outlines and great FREE webinars on demand. Buying through my affiliate also helps support this free newsletter. Try 'em, you'll like them. SuperSpeedGolf.com Buy now and get to work on increasing your distance off the tee..

TourGreens & VersaCourt Click Here To Watch Our Video

If you're interested in an artificial turf outdoor or indoor putting green, bocce court, sport court, tennis court, pet grass, etc., contact me, Tom Tucker, at (716) 474 3005 or email me at TomTuckerGolf@gmail.com for details and pricing. I'm the authorized New York State sales rep for TourGreens and VersaCourt with TourGreensWNY.com. We offer top shelf quality, and even more importantly - the best installers in the Northeast.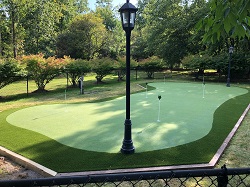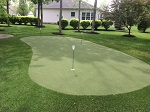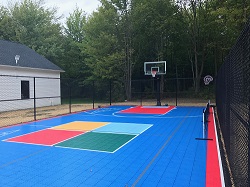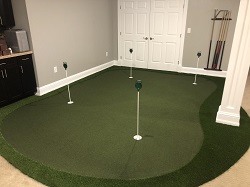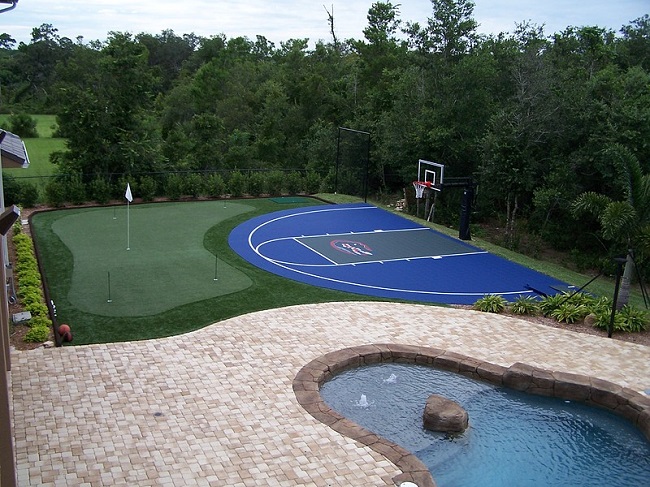 Above: Full Sized Outdoor Putting Greens, a beautiful Bocce Court, an awesome VersaCourt sports court, an Indoor Putting Green that we installed for Jerry Hughes of the Buffalo Bills, and a VersaCourt - Putting Green combination. .

TourGreensWNY.com Outdoor Greens Images
TourGreensWNY.com Indoor Greens Images
TourGreensWNY.com Bocce Ball Court Images
TourGreensWNY.com VersaCourt Images


---


Buy Gift Certificates for Lessons Sample Gift Certificate

Golf lessons - Outdoor and Indoor - are available at Plum Creek. Please call me (Tom Tucker) at 716 474 3005, email me at TomTuckerGolf@gmail.com, or visit my website at http://www.tomtuckergolf.com/lessonrates.html for details.

Subscribe - http://www.tomtuckergolf.com/signup.html If you like this newsletter, please do me a favor and forward it to your friends so that they may subscribe, thanks!

The Unsubscribe link is at the bottom of this newsletter.


---


Nutrition Formula For Better Scoring

For simplicity, all advice on actual swings or drills is provided from a right handed perspective.

========================================================

Yours truly was honored as a Top 100 Teacher for the WGTF for the 11th year in a row. Here's a link to the list in the Winter Edition of our Teaching Magazine WGTF 2020-2021 Top 100 Teacher List. There are a few good articles in there too if you have the time to scroll through.

For photos and stories from the 2020 Junior Golf Camp at BCC, click here:
2020 BCC Junior Golf Camp

For details on the 2021 Junior Golf Camp at BCC, click here:
2021 BCC Junior Golf Camp

========================================================

Nutrition Formula For Better Scoring

Does an apple a day keep the bogey's away?

Maybe not exactly, but the right nutrition translates to energy, and energy is essential for strength, endurance and concentration when you play golf.

Many golfers don't give enough credit to the importance of nutrition for a round of golf. Many rush out the door to make their tee time and don't pack food, leaving their game to suffer by the time they reach the back nine.

DON'T BE THAT PLAYER.

Follow the steps below, and I guarantee that it will make a difference in your ability to maintain good concentration and focus for your full 18 hole round.

Here's the TomTuckerGolf Nutrition Formula for keeping your strength, endurance and most importantly - BACK NINE CONCENTRATION LEVEL - high when you play.
For a morning round:


Breakfast - orange juice, three egg omelete, one piece of toast, coffee or tea if you drink it.

OR my favorite breakfast - a protein shake and a banana, and a cup of tea.

For an afternoon round:

Eat a high protein lunch OR my favorite once again, a protein shake and a banana.


On course, Hole 4, eat a peanut butter sandwich made on multi grain bread.


On Hole 8 drink a protein shake.
If you are absolutely not the type of player that's going to pack a sandwich, at least drink a protein shake on Hole 8 and your concentration should hold up for the entire 18 hole round.

Substitutes for the sandwich and protein drink: nibble on nuts or beef jerkey starting on Hole 4 continuing through Hole 12.

Here's my choice for a good protein drink: Orgain Organic Grass Fed Protein Shake, Vanilla Bean, 26g Protein. Low calorie(150) and high protein (26g), a great combination. It's the same protein drink that Bryson DeChambeau drinks (but I was drinking them first 😃).

Commit to good on course nutrition and you'll really like the results.

Comments: TomTuckerGolf@gmail.com

Love your practice, own your swing, own your health,

Tom


---


Golf Lessons

I conduct lessons at The Plum Creek Driving Range & Practice Facility
there's a link for Plum Creek info here: http://www.tomtuckergolf.com/

Lessons are available for all ages and skill levels, please contact
me - Tom Tucker - at (716) 474 3005 or email me at TomTuckerGolf@gmail.com
for more information.

Outdoor Lessons Details and Rates:
http://www.tomtuckergolf.com/lessonrates.html

Indoor Lessons Details and Rates:
http://www.tomtuckergolf.com/indoor.html

Testimonials:
http://www.tomtuckergolf.com/testimonials.html


Sponsors and Affiliates

Club Champion Don't waste another dollar on clubs until you've gone through a fitting at Club Champion, 1669 Pittsford Victor Rd., Suite 400, Victor NY 14564. Call Master Fitter & Builder Jeff St. John. PGA work: (585) 978-8513, cell: (585) 831-2292 to schedule your fitting today! Mention my name and you'll get special attention.


---


The Crocbox Click through for details on the exclusive TomTuckerGolf discount available only to my newsletter readers.

The perfect choice for a discreet practice net in your yard.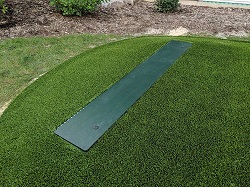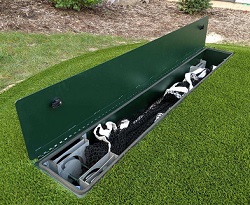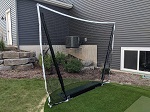 Pop it up in 45 seconds, fold it down and close the weatherproof box lid when you're done. Click Through for the exclusive TomTuckerGolf Crocbox Discount .


---


Plum Creek Driving Range and Simulator Outdoor range and play indoor golf on any of our 40 Simulator Courses. Call 585-993-0930 or email Mark at plumcreek4@rochester.rr.com to reserve time for simulator play or practice!


---


Batavia Country Club (585) 343-7600 www.bataviacc.com
Great rates, the best greens in WNY.
Golf Digest Four Star rating for public courses to play in New York State.
Tee times online or by phone in season.
FISH FRYS AT BCC and other delicious dinner specials with soup and salad bar - Fridays, 4pm - 9pm


---


All the best,

Tom Tucker
Teaching Pro, Plum Creek Driving Range & Practice Facility
WGTF ' "Top 100 Golf Teacher"
USGTF Class "A" Teaching Professional
IGPA Certified Golf Psychology Coach
Cell: (716) 474-3005
Email: TomTuckerGolf@gmail.com
http://www.TomTuckerGolf.com

"There are no substitutes in the quest for perfection!"
~ Ben Hogan