If you don't take action, you'll never improve.
Prepare to play your best golf by doing something now!



Tom's Featured Tip: Meditation For Better Golf - Yes or No?
Lesson Comments: What Students Have To Say
Sponsors & Affiliates:
Club Champion
Plum Creek Driving Range
Batavia Country Club

Click here SuperSpeedGolf.com to buy this swing speed training aid and increase your distance off the tee.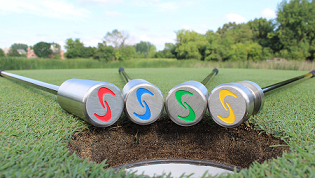 I bought the Coaches set and I love working out with them. Browse their site for great FREE swing speed training outlines and great FREE webinars on demand. Buying through my affiliate link: SuperSpeedGolf.com also helps support this free newsletter. Try 'em, you'll like them. SuperSpeedGolf.com Buy now and get to work on increasing your distance off the tee..

TourGreens & VersaCourt Click Here To Watch Our Video

If you're interested in an artificial turf outdoor or indoor putting green, bocce court, sport court, tennis court, pet grass, etc., contact me, Tom Tucker, at (716) 474 3005 or email me at TomTuckerGolf@gmail.com for details and pricing. I'm the authorized New York State sales rep for TourGreens and VersaCourt with TourGreensWNY.com. We offer top shelf quality, and even more importantly - the best installers in the Northeast.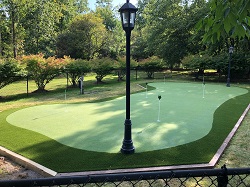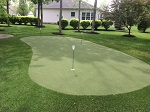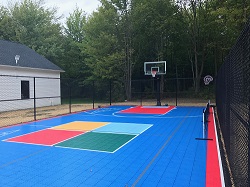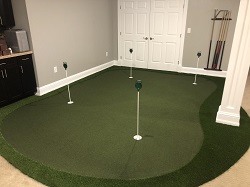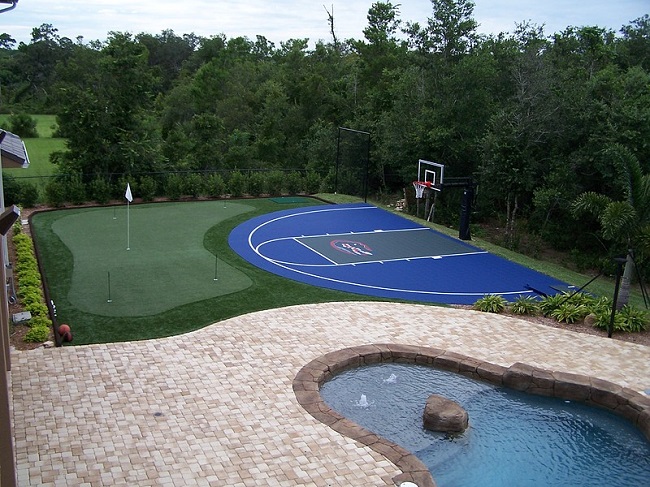 Above: Full Sized Outdoor Putting Greens, a beautiful Bocce Court, an awesome VersaCourt sports court, an Indoor Putting Green that we installed for Jerry Hughes of the Buffalo Bills, and a VersaCourt - Putting Green combination. .

TourGreensWNY.com Outdoor Greens Images
TourGreensWNY.com Indoor Greens Images
TourGreensWNY.com Bocce Ball Court Images
TourGreensWNY.com VersaCourt Images


---


Buy Gift Certificates for Lessons Sample Gift Certificate

Golf lessons - Outdoor and Indoor - are available at Plum Creek. Please call me (Tom Tucker) at 716 474 3005, email me at TomTuckerGolf@gmail.com, or visit my website at http://www.tomtuckergolf.com/lessonrates.html for details.

Subscribe - http://www.tomtuckergolf.com/signup.html If you like this newsletter, please do me a favor and forward it to your friends so that they may subscribe, thanks!

The Unsubscribe link is at the bottom of this newsletter.


---


I was recently honored to make the Top 100 Teacher for the WGTF for the 11th year in a row. Here's a link to the list in the Winter Edition of our Teaching Magazine WGTF 2020-2021 Top 100 Teacher List. There are a few good articles in there too if you have the time to scroll through.


---


For photos and stories from the 2020 Junior Golf Camp at BCC, click here:
2020 BCC Junior Golf Camp

For details on the 2021 Junior Golf Camp at BCC, click here:
2021 BCC Junior Golf Camp


---


Meditation For Better Golf - Yes or No?

For simplicity, all advice on actual swings or drills is provided from a right handed perspective.

If you know me or have been reading my articles for awhile, you know that I like to try just about anything that will help me or my students improve their game as long as it's legal, moral, and ethical, including some out of the box ideas.

As Jim Rohn says: "If you are not willing to risk the unusual, you will have to settle for the ordinary."

I receive a WebMD newsletter article daily, and last week I read one on Conditions That Can Actually Change Your Brain It was a very interesting article, and the first 12 slides had to do with disease or trauma. The 13th slide was about the benefits of meditation.

So... I did a Google search for "professional golfers who meditate", and came up with some pretty big names, including Tiger Woods, Rory McIlroy, and Tommy Fleetwood.

That led to a bit more research on if golfers can really benefit from meditation, and everything that I found was positive.

I found one study from Michigan State University that disclosed that a guided meditation exercise can help improve your focus and concentration. It should be noted that the results of the study aren't directly related to golf, but they are directly related to a variety of qualities that we universally accept are important to playing better golf: better concentration, and an ability to learn from mistakes.

Researches recruited 200 participants that had never meditated before and placed them in a 20 minute guided mediation exercise (that you can try yourself below). Participants had their brain waves measured via electroencephalography and afterwards, took a quiz that was intentionally designed to distract them.

And what did they find? Improved focus and, crucially, a better ability to recognize mistakes when they did make them, learn from them, which in turn helps prevent the same mistakes next time around.

While the research is still in its early days, itís easy to see how something like this could benefit golfers.

Golfers constantly make mental mistakes on the golf course: mis-reads, missed putts, wrong club selection, a poor swing or tempo. Ideally, we'd love to avoid them altogether, but thatís impossible. The most we can do is learn from our mistakes, and not make them again.

So if you want to take 20 minutes and give it a try, here's a link to a 20 minute guided seated meditation by Steve Hickmen

I listened to it, then decided to go to YouTube.com and I searched for "10 minute meditation" and found a plethora of videos.

For my next search on YouTube.com I looked for "10 minute meditation for golf" and came up with a 15 minute meditation called Golf Meditation For Improving Your Game (15 Minutes) This is the one that I'm going to invest 15 minutes a day in for about a month to give it a try.

I also googled "How To Meditate" and here's what I'm going to do while I listen to the Golf Meditation For Improving Your Game (15 Minutes) presentation:
Take a seat.. Find a place to sit that feels calm and quiet to you.


Set a time limit. If youíre just beginning, it can help to choose a short time, such as five or 10 minutes. (I'm still going to try the 15 minute session described above.)


Notice your body. You can sit in a chair with your feet on the floor, you can sit loosely cross-legged, you can kneel, all are fine. Just make sure you are stable and in a position you can stay in for a while.


Feel your breath. Follow the sensation of your breath as it goes in and as it goes out.


Notice when your mind has wandered. Inevitably, your attention will leave the breath and wander to other places. When you get around to noticing that your mind has wandered- in a few seconds, a minute, five minutes - simply return your attention to the breath.


Be kind to your wandering mind. Don't judge yourself or obsess over the content of the thoughts you find yourself lost in. Just come back.


Close with kindness. When youíre ready, gently lift your gaze (if your eyes are closed, open them). Take a moment and notice any sounds in the environment. Notice how your body feels right now. Notice your thoughts and emotions.


Thatís it! Thatís the practice. You go away, you come back, and you try to do it as kindly as possible.
This where I usually say "Try it, you'll like it", but I can't because I haven't tested it for a long enough period of time. I will, however, venture a "Give it a shot, what do you have to lose". It might not be everyone's cup of tea, but I'm thinking that it just may be the missing mental link for a lot of us - including me.

Comments: TomTuckerGolf@gmail.com

Love your practice, own your swing, own your health,

Tom


---


Golf Lessons

I conduct lessons at The Plum Creek Driving Range & Practice Facility
there's a link for Plum Creek info here: http://www.tomtuckergolf.com/

Lessons are available for all ages and skill levels, please contact
me - Tom Tucker - at (716) 474 3005 or email me at TomTuckerGolf@gmail.com
for more information.

Outdoor Lessons Details and Rates:
http://www.tomtuckergolf.com/lessonrates.html

Indoor Lessons Details and Rates:
http://www.tomtuckergolf.com/indoor.html

Testimonials:
http://www.tomtuckergolf.com/testimonials.html


Sponsors and Affiliates

Club Champion Don't waste another dollar on clubs until you've gone through a fitting at Club Champion, 1669 Pittsford Victor Rd., Suite 400, Victor NY 14564. Call Master Fitter & Builder Jeff St. John. PGA work: (585) 978-8513, cell: (585) 831-2292 to schedule your fitting today! Mention my name and you'll get special attention.


---


The Crocbox Click through for details on the exclusive TomTuckerGolf discount available only to my newsletter readers.

The perfect choice for a discreet practice net in your yard.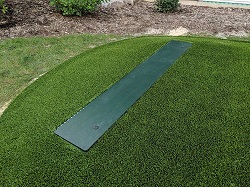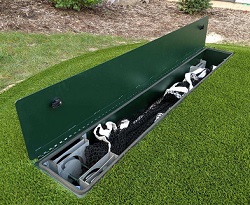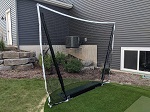 Pop it up in 45 seconds, fold it down and close the weatherproof box lid when you're done. Click Through for the exclusive TomTuckerGolf Crocbox Discount .


---


Plum Creek Driving Range and Simulator Outdoor range and play indoor golf on any of our 40 Simulator Courses. Call 585-993-0930 or email Mark at plumcreek4@rochester.rr.com to reserve time for simulator play or practice!


---


Batavia Country Club (585) 343-7600 www.bataviacc.com
Great rates, the best greens in WNY.
Golf Digest Four Star rating for public courses to play in New York State.
Tee times online or by phone in season.
FISH FRYS AT BCC and other delicious dinner specials with soup and salad bar - Fridays, 4pm - 9pm


---


All the best,

Tom Tucker
Teaching Pro, Plum Creek Driving Range & Practice Facility
WGTF ' "Top 100 Golf Teacher"
USGTF Class "A" Teaching Professional
IGPA Certified Golf Psychology Coach
Cell: (716) 474-3005
Email: TomTuckerGolf@gmail.com
http://www.TomTuckerGolf.com

"There are no substitutes in the quest for perfection!"
~ Ben Hogan