Subscribe Now to our Golf Tips Email Newsletter. &nbspWhen you do, you'll receive weekly email golf tips to help your game improve. It's free - so subscribe today!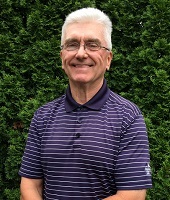 "Hi Tom, I had been having trouble hitting my driver on the sweet spot and seemed to be hitting on the heel and pulling every drive to the left. Your newsletter (Issue 405) drops into my inbox and low and behold your tip is all about necking the driver. I went to the range tonight and applied your tip of hovering the club at the sweet spot and then lowering to the ground for the actual swing. As you stated the club looked like the ball was lined up toward the toe. I proceeded to hit one drive after another on the sweet spot and straight down my target line. I also gained about 20-30 yards more than I had been hitting! As always, I find your newsletter and tips to be most helpful to improving my game! Can't wait to play on Wednesday!

Best, Karen K."
Subscribe: Newsletter



Professional Golf Lessons
Thomas C. Tucker

WGTF "Top 100 Golf Teacher"
USGTF Certified Class "A" Professional

International Golf Psychology Association
IGCPA Certified Golf Psychology Coach


Mr. Tucker is now conducting lessons at the Batavia Country Club, located at 7909 Batavia-Byron Rd, Batavia, NY.

Mr. Tucker was formerly the head Teaching Professional at the Batavia Country Club , Batavia NY and was the Head Golf Coach for Genesee Community College from 2009 - 2011. The 2011 GCC team went all the way to a fourth place finish at the NJCAA National Championship Tournament in GCC's second season, and Coach Tucker was named 2011 NJCAA Division 3 Region 3 Coach of The Year.

He has been on the WGTF's "Top 100 Teacher" list since 2010. The WGTF - The World Golf Teaching Federation - is the world's largest organization of certified golf teaching professionals, with over 25,000 members world wide.

He mentored two sons who were PGA Golf professionals, and he won the BCC Club Championship in 2005 and 2006. Click here Testimonials to see what students have to say.