If you don't take action, you'll never improve.
Prepare to play your best golf by doing something now!



Tom's Featured Tip: 3 Things To Improve On Before The Season Starts
Lesson Comments: What Students Have To Say
Sponsors:
Plum Creek Driving Range
Batavia Country Club
Chestnut Hill Country Club
SuperSpeedGolf.com Click on the link to buy this swing speed training aid and increase your distance off the tee.

TourGreens - VersaCourt Click Here To Watch Our Video

If you're interested in an artificial turf outdoor or indoor putting green, bocce court, sport court, tennis court, pet grass, etc., contact me, Tom Tucker, at (716) 474 3005 or email me at TomTuckerGolf@gmail.com for details and pricing. I'm the authorized New York State sales rep for TourGreens and VersaCourt with TourGreensWNY.com. We offer top shelf quality, and even more importantly - the best installers in the Northeast.

If your space or budget won't allow for a large green, we've developed a more compact solution - our Perfect Practice Stations. Click on the link for pricing and details.

Click on any image for more information.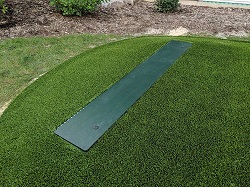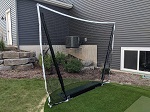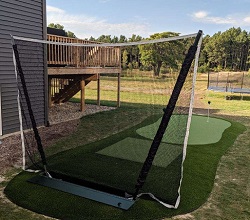 Above: Our "Dual Purpose" Perfect Practice Station - actually triple purpose: Full Swing, Greenside Chipping, and Putting practice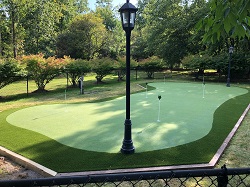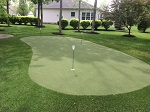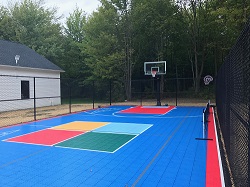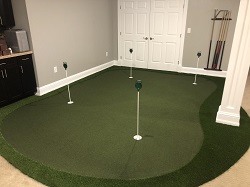 Above: Full Sized Outdoor Putting Greens, a beautiful Bocce Court, an awesome VersaCourt sports court, and an Indoor Putting Green that we installed for Jerry Hughes of the Buffalo Bills .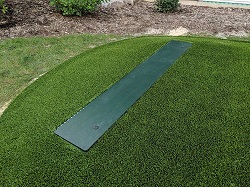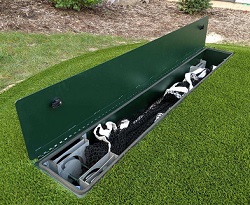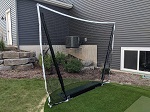 Above: The Crocbox - the perfect choice for a discreet practice net in your yard. Pop it up in 45 seconds, fold it down and close the weatherproof box lid when you're done. Click Through for the exclusive TomTuckerGolf Crocbox Discount .

TourGreensWNY.com Outdoor Greens Images
TourGreensWNY.com Indoor Greens Images
Perfect Practice Stations Images and Drawings
TourGreensWNY.com Bocce Ball Court Images
TourGreensWNY.com VersaCourt Images

The Crocbox Click through for details on the exclusive TomTuckerGolf discount available only to my newsletter readers.


---


Buy Gift Certificates for Lessons Sample Gift Certificate

Golf lessons - Outdoor and Indoor - are available at Plum Creek. Please call me (Tom Tucker) at 716 474 3005, email me at TomTuckerGolf@gmail.com, or visit my website at http://www.tomtuckergolf.com/lessonrates.html for details.

Subscribe - http://www.tomtuckergolf.com/signup.html If you like this newsletter, please do me a favor and forward it to your friends so that they may subscribe, thanks!

The Unsubscribe link is at the bottom of this newsletter.


---


Tom's Featured Tip: 3 Things To Improve On Before The Season Starts

For simplicity, all advice on actual swings or drills is provided from a right handed perspective.

There is still time to improve on three very important aspects of your game before the golf season kicks in here in the Northeast.

They are:

Putting
Swing Speed
Power
1. PUTTING

The most critical element in making putts is striking the ball with a clubface that is square to your aimline.

The way to practice this is to mark up your putting ramp (or a piece of indoor-outdoor carpeting) with dots and lines, like I have done to my own ramp in my basement.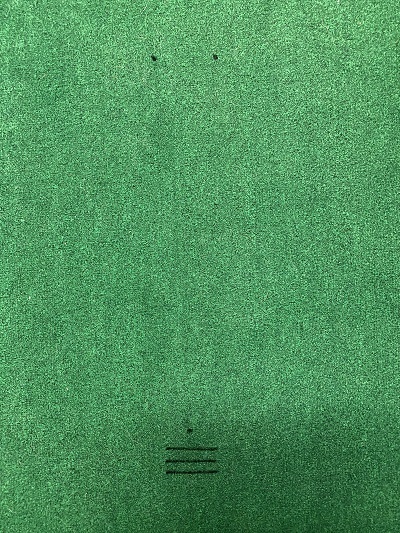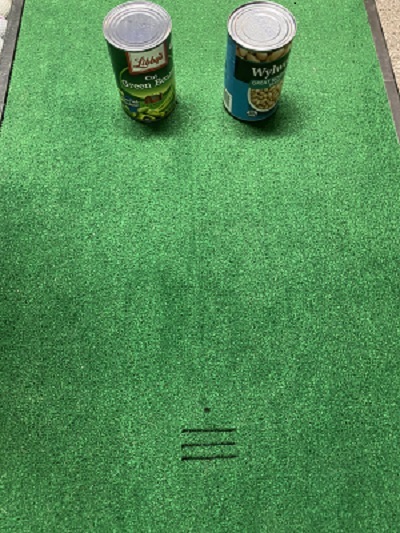 The single dot is 16" away from the double dots.


A golf ball's diameter is 1.68", the dots are 2" apart. Challenging but doable.


The straight lines behind the ball help you orient the face so it's square to your aimline.


Align the ball so that it's pointing straight between the cans (or whatever you choose to use as blockers for off line putts).


Stroke putts from the dot through the blockers with varying degrees of pace, from slow to fast.
You'll marvel at how good you'll be at striking the ball squarely on line after getting enough reps in at this practice station. It will also help you attain better distance control because all of your strikes will be fully compressed.

2. SWING SPEED

Get the right tools at SuperSpeedGolf.com and work on your swing speed twice per week. Swing speed workouts are outlined here: Issue 591 - Q&A Swing Speed Even if you start now, you can improve your swing speed dramatically by the time the season rolls around.

3. POWER

Young or old, power is important to max out your distance on any shot. As you get into your senior years, you lose a lot of power so you need to do what you can to retain or enhance what you have.

In Issue 595 - More Power For More Distance I covered what you can do to develop power if you lift weights.

Not everyone works out with weights, so here's something that you can do in conjunction with your swing speed training and kill two birds with one stone, so to speak.

Necessity is the mother of invention, and I came up with this option because I wanted to add jump squats to my power development efforts, but I don't have the ceiling room in my basement to do the exercise properly.

Jump Squats are a plyometric (power development) exercise where you squat down slowly, then jump up explosively and extend your arms upward. Repeat as soon as you land, but don't bounce into the squat, lower yourself in a controlled fashion.

I found this YouTube video demonstration: How To Do Jump Squats

Do a consecutive number of reps, or for a fixed period of time. Add reps or time as your endurance grows. Start with a low number of reps or time, don't rush things.

So I moved my swing speed training outdoors to my garage (yes it's a little brisk but I dress for it) and cycled in jump squats. After I complete ten swing speed swings, I do a set of jump squats. Then I rest as described in the swing speed protocols and repeat with the next set of swings.

The reason I added jump squats in on my two swing speed days is because I consider swing speed training to actually be power training (it fits the definition). So I'm training my core, arms, and hands to swing powerfully. I figured that if I added a lower body plyometric exercise I would pretty much have the golf swing covered, so I added full effort jump squats.

If you are not doing any weight training, at least do jump squats in conjunction with your swing speed training (or as a stand alone exercise). It will definitely help your golf swing power.

Try these three things, you'll really like the results.

Comments: TomTuckerGolf@gmail.com

Love your practice, own your swing, own your health,

Tom


---


Golf Lessons

I conduct lessons at The Plum Creek Driving Range & Practice Facility
there's a link for Plum Creek info here: http://www.tomtuckergolf.com/

Lessons are available for all ages and skill levels, please contact
me - Tom Tucker - at (716) 474 3005 or email me at TomTuckerGolf@gmail.com
for more information.

Outdoor Lessons Details and Rates:
http://www.tomtuckergolf.com/lessonrates.html

Indoor Lessons Details and Rates:
http://www.tomtuckergolf.com/indoor.html

Testimonials:
http://www.tomtuckergolf.com/testimonials.html


Sponsors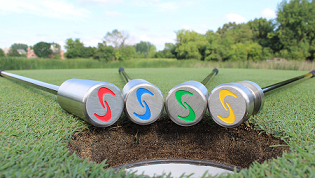 Click here SuperSpeedGolf.com to buy this swing speed training aid and increase your distance off the tee. I bought the Coaches set and I love them. Browse their site for great FREE swing speed training outlines and great FREE webinars on demand. Buying through my affiliate also helps support this free newsletter. Try 'em, you'll like them.

Plum Creek Driving Range and Simulator Outdoor range and play indoor golf on any of our 40 Simulator Courses. Call 585-993-0930 or email Mark at plumcreek4@rochester.rr.com to reserve time for simulator play or practice!

Batavia Country Club (585) 343-7600 www.bataviacc.com
Great rates, the best greens in WNY.
Golf Digest Four Star rating for public courses to play in New York State.
Tee times online or by phone in season.
FISH FRYS AT BCC and other delicious dinner specials with soup and salad bar - Fridays, 4pm - 9pm Served in the dining area of the lower level snack bar for the summer season.

Chestnut Hill Country Club (585)-547-3613 www.chestnuthillgolf.com
THE WESTERN NEW YORK LEADER IN GOLF OUTINGS!
Only minutes from Buffalo, open to the public.
Tee times online or by phone in season.

All the best,

Tom Tucker
Teaching Pro, Plum Creek Driving Range & Practice Facility
WGTF ' "Top 100 Golf Teacher"
USGTF Class "A" Teaching Professional
IGPA Certified Golf Psychology Coach
Cell: (716) 474-3005
Email: TomTuckerGolf@gmail.com
http://www.TomTuckerGolf.com

"There are no substitutes in the quest for perfection!"
~ Ben Hogan